How to plan your child's bachelors in Australia?
Previously we discussed 5 things to consider before sending your child abroad for education. In this article, we will discuss how to plan your child's bachelors in Australia.
Are you planning your child's bachelor's in Australia? Why wouldn't you? Australia's excellent educational system, laid-back nature, with high living standards make it a perfect choice for parents and students alike.
How prospective is Australia in pursuing a bachelor's education? 
The unique opportunities of studying bachelor's in Australia extend beyond the classroom program. It is about getting an excellent culture for study and work. There are great placement opportunities with average to good salary packages. There is also the flexibility of part or full-time study programs.
Given the job opportunities and thriving conditions in sectors like finance, tourism, education, agriculture, and construction in Australia, students have ample options to choose from for jobs.
The post-pandemic reforms introduced by the Australian government like extending student work hours, offering students to return to Australia to find work on their work permits as well as increasing the tenure of post-work visa has made Australia can an excellent place to not only study but to build a career.  
Let's look at some prominent reasons to choose Australia for undergraduate studies.
University offers academic excellence  
Australia has some of the best universities, offering top education systems for international students. The quality of education and commitment of faculty is evident in the international ranking that the universities get.
Internships and placements are advantageous  
Most study programs in Australia offer internships or placement opportunities. With unique options, students get a chance to have better experiences and discover advanced jobs or career opportunities. It gives way for better understanding skills and improves communication in aspirants.
The study program with scop for an internship is beneficial as it gives students a work experience with practical experience. From this, students get an understanding of work-life culture. They can learn how to implement their study of course program into the practical field. Therefore, the internships are golden scopes for students to acquire knowledge, apply it in-field, and eventually hone their skills.
That being said, choosing a bachelor's program that offers either internship or good placement opportunities for students is better.
Discover a welcoming university life  
Australia is the right place to provide adequate support to international students. Be it about getting a job, finding accommodation, networking, and others, it has plenty of options.
Therefore, Australia has a welcoming environment for international students, helping them adjust to the new education system. In addition, it helps students organize and get accommodation easily.  
The universities focus on a problem-based learning approach, help students become independent learners. The class patterns are flexible, and the study approach makes it easy for the students to cope with the educational system.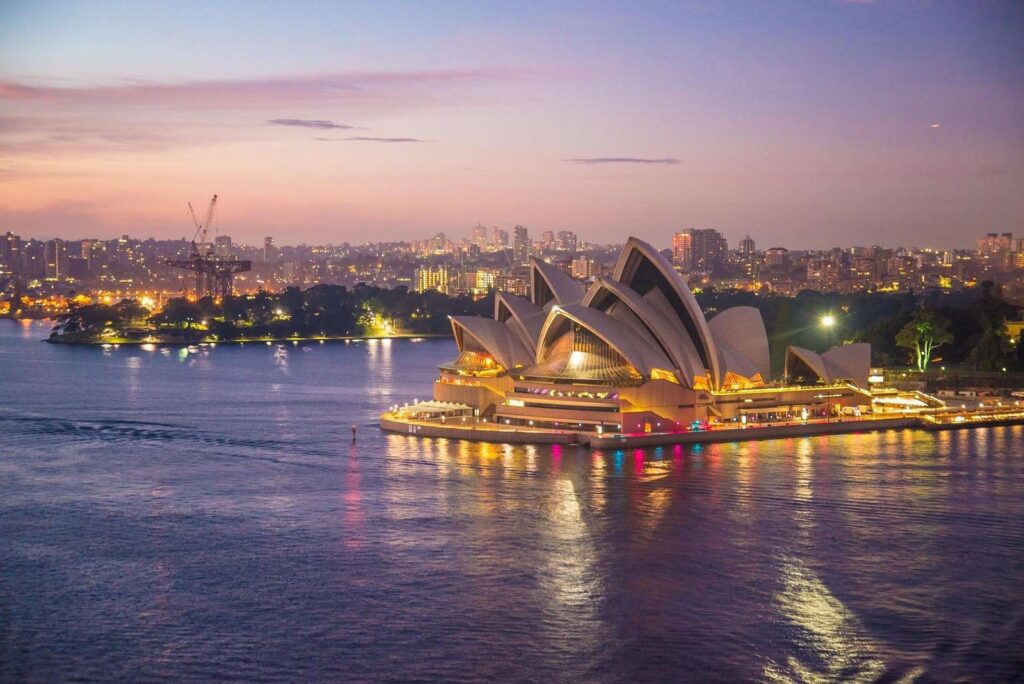 What is the cost of living in Australia? 
Before packing your child's bags, make sure you are aware of the study program packages in Australia and the cost of living. The top-class education isn't cheap and so check its scholarship options available for international students. There are eligibility criteria to avail of scholarships, and one should check them before applying.
Tuition fees  
The Australian universities' tuition fees are among the highest in the world. For a bachelor's degree, it is 20000 and 45000 AUD yearly. The private ones are more costly and may not offer scholarship benefits.  
Accommodation fees  
The on-campus accommodation is affordable, which starts at around 440 AUD monthly than any other accommodation in Australia. Rent of a place may take around 1300 AUD to 1750 AUD. Even the monthly grocery costs are around 300 to 600 AUD. So, the overall living costs are approximately 1200 AUD monthly in some cities, which can rise to 1500 AUD in other cities.  
Plan your expenses, and make sure you have some money left for monthly savings. When planning to send your child for a bachelor's in Australia, it is important to have this in mind.
How do financially plan for your child's bachelor's? 
Whether you pick Australia or any other country for your child's bachelor's, you need to start saving. The average cost of education is rising at an unprecedented rate and the only way to meet this cost is to start saving aggressively!  
Today, the yearly expense to support your child in Australia can be anywhere between Rs. 10-20 lakhs. This cost greatly varies based on your child's needs and lifestyle, however, it's important to remember that your child may have to pay double this amount when it's their time to study in the country due to education inflation.
So, calculate in advance how much you need to send your child to Australia, create a financial plan with the help of an expert and start saving via SIPs to ensure you have the funds you need when it's time to send your child to the land of opportunity! 
Consult an expert advisor to get the right plan