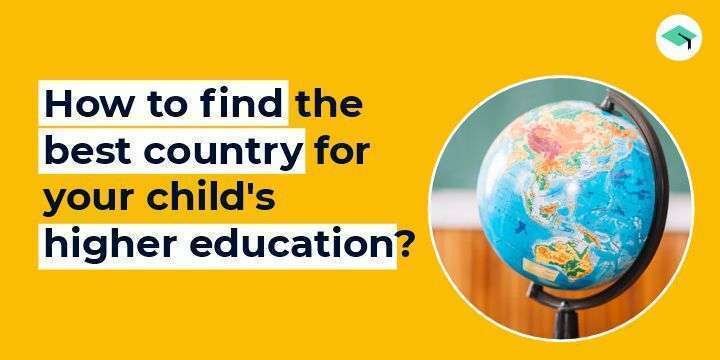 How to find the best country for your child's higher education?
Selecting the best country for higher education may seem easy until you actually start researching. The idea of studying abroad can be fascinating but it comes with its own challenges.
As per data from the Bureau of Immigration, 4 out of every 44,553 students in 2021 went abroad to pursue higher studies. And, with the plethora of study options opening up, students are spoilt for choice.
As a responsible parent, you would want to get the best country for your child's higher education. Now the big question is, "How to find that best country?"
Here is the list of some top parameters that you must consider in your search for the top country for your child's higher education.
Best country for child's higher education
1. Significance of a cost-benefit analysis
Money is always an important parameter when it comes to higher education. And when you are sending your child abroad for higher studies, you'll need lots of funds.
You want to get the best possible advantage of every penny you spend.
Furthermore, it is essential to look at the long-term return on every investment you make. Here are some questions that would help you with a cost-benefit analysis.
What kind of career path does your child wish to pursue?
Which countries have greater employment scope?
What are the tuition fees and living costs in the foreign country where your child will study?
As a parent, it is also necessary to consider what kind of loan you can apply for. Take into account visa costs, medical fees, etc., while sending your child abroad.
2. Affordability of the foreign country
We all know that studying abroad can be expensive. But as a parent, you have to consider other big expenses too. Here are certain expenses you should take into account.
Accommodation
Food and utility costs
Shifting costs
Transportation charges
If your child is meritorious, then they will get scholarships that will fund the college tuition fees. However, still you have to manage other costs of their education. Hence, smart investments are the best way to plan your child's higher education abroad.
Additional read: Tata digital India fund
3. Check university affiliations and recognition
Higher education is a huge marketplace with thousands of universities but not all universities are recognized by local and government bodies. Always check the university before your child starts applying.
Suppose, your child is applying to Canada then you can check the Designated learning institutions list provided by the Canadian government website and see if the university is listed there.
The list also includes a list of colleges and courses eligible for the Post-Graduation Work Permit Program.
The Department of Education in many foreign countries periodically publishes a list of accredited universities and colleges. You should ensure that your child seeks admission to accredited foreign universities only.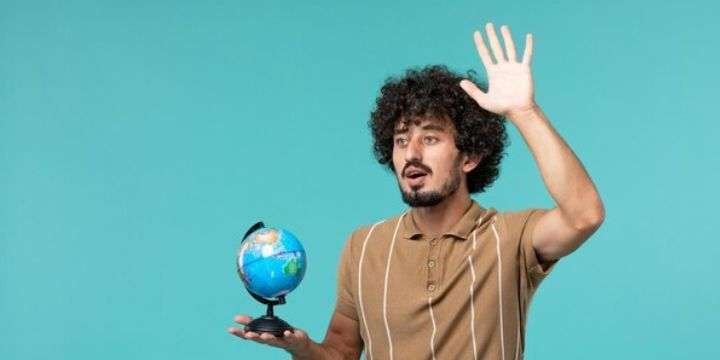 4. Try to go for a tried and tested foreign country
There are various perks of sending your child to a tried and tested country for higher studies. The perks are multifold as your child will feel comfortable in the community of Indian students. It would be easier for your child to adapt to a familiar environment.
Moreover, in a tried and tested country, it becomes easy to plan and manage education well. Therefore, the employment opportunities for your kid increases once they graduate from college.
Your child will have a database of friendly folk and referrals that can help them in hard times. The immigration authorities and the admissions office of the college or university will be accustomed to your country's cultural uniqueness. That's why sending your child to a tried and tested country always exudes practicality.
5. Review the economic and political climate of the foreign country
Nowadays, economic and political climate are the main parameters for selecting an appropriate foreign country for your child's higher education. Even in developed nations across the world, education inflation is pretty much present.
The political climate of the country should be sound so that students can easily concentrate on their studies.
For instance, during the first two months of the pandemic, the Trump administration tightened regulations for international students seeking employment in the USA. The event made it harder for Indian students to get jobs after studying for years in the country.
Additional read: Tata balanced advantage fund
6. Importance of a community
Traveling to another country for education can be a bit terrifying for your child at the beginning. Culture shock can be hard on some children, they may find it hard to adjust to new situations and the independence that comes with studying abroad.
There are many ways to make your child feel at home, you can opt for homestays or assign local guardians or relatives for your child's care.
Universities play a significant role in creating a holistic community for international students by organizing cultural events and sessions where students can get to know each other.
For instance, top universities in USA, UK, and Canada celebrate popular Hindu festivals like Diwali and Holi. While universities in Russia serve Indian food in their canteen to help students acclimatize to the space.
Always search for countries, universities, and campuses that can help your child adjust nicely.
These are some parameters that can help you find the best country for your child's higher education in no time! Want to send your child to a foreign country but are worried about the cost? Then start saving and investing early to send your child with us!
Consult an expert advisor to get the right plan for you