Best way to invest INR 5000 for a child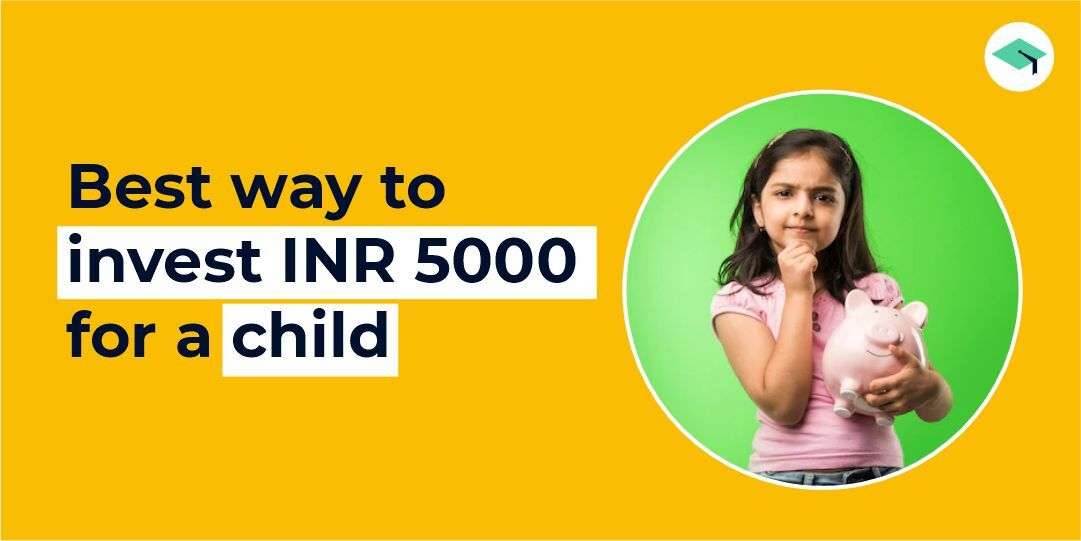 Systematic investment plans, or SIP, are a great tool to invest. It has helped create a significant amount of wealth over time for many investors. Some basic investment plans have the potential to create substantial wealth over time. Three basic principles work in favour of a SIP –
The earlier you start investing, the more the return accumulates over time. This leads to more profits. This phenomenon is also known as the power of compounding in financial parlance.
Time plays a more crucial role in SIP than timing. The earlier you start, the more you make; the longer you remain invested, the more you gain. This phenomenon also supports why a regular SIP has a better wealth ratio than a step-up SIP. For our novice readers, step-up SIP is where you tend to increase the amount of SIP every year when your inflows increase.
An investor needs to remember two things to get the power of compounding. Firstly, leveraging the power of equities helps in the long run, and secondly, the accumulated profits should remain reinvested to reap further benefits.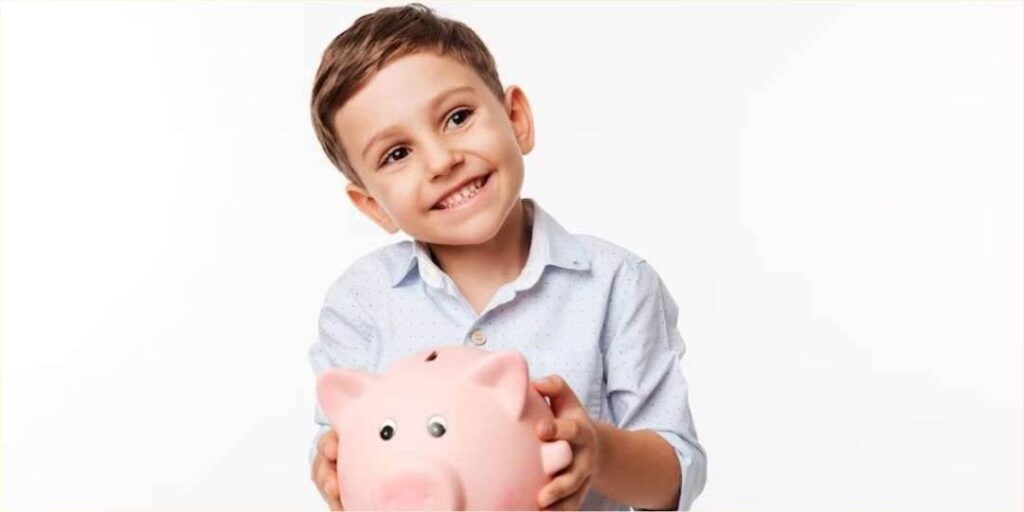 Can a small SIP of Rs 5,000 make a big difference?
Yes, very much! Even a tiny amount can make a huge difference. How much difference can a SIP of Rs 5,000 per month make to your wealth?
The answer is that it can make a big difference if you continue the investment for the long term in a disciplined manner without withdrawing any investments and investing in a powerful asset class such as equities.
Now, the question is, how much wealth can be accumulated?
For the answer, consider the chart below.
How the monthly SIP of Rs 5K grow over 15 years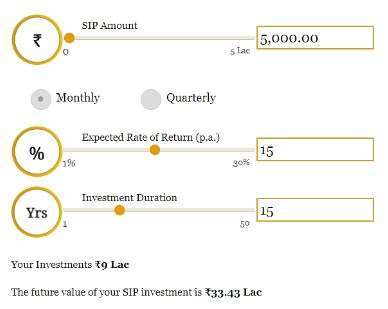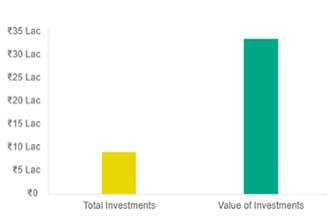 As seen from the above chart, a SIP of Rs 5,000 can grow your wealth to Rs 33.43 Lakh in 15 years. We have considered the annual return to be around 15%.
15% may look on the higher side, but remember, when you have a long-term horizon, such as 15 years, you can avoid the conservative plan altogether.
If you have a conservative approach with a long-term horizon, it is nothing but not utilizing the true potential of capital. Your risk appetite and investment horizon should trickle down to your expected returns.
Also, risk appetite should be computed by taking into account the cash inflow, minimum essential expenditure, age, number of dependents, and the like.
How to choose the SIP instruments?
Once you have understood your risk appetite and investment horizon, you need to map the same with the funds. Equity funds are best suited for a horizon over five years, particularly the ones that invest in mid and small-cap names.
Team EduFund has mapped the ideal time horizon and risk levels for the different fund categories (refer to the table below).
<1 year
1 – 3 years
3 – 5 years
>5 years
Low risk
Debt: Liquid
Debt: Ultra-short term
Debt: Short term
Debt: Long term
Hybrid: Balanced
Medium risk
Debt: Short term
Debt: Long Term
Hybrid: Balanced
Hybrid: Balanced
Equity: Large-cap
Equity: Multicap
Equity: Large-cap
Equity: Multicap
High risk
Debt: Long term
Equity: Sector
Equity: Large cap
Equity: Sector
Equity: Midcap
Equity: Sector
Equity: Midcap
Equity: Smallcap
Source: EduFund Research
Considering the same, let us see the corpus you may make when your risk appetite differs.
| | | | | |
| --- | --- | --- | --- | --- |
| Risk Appetite | Investment category | Expected returns | Invested amount | Expected amount |
| Low risk | Hybrid: Balanced | 10% | 9 Lakhs | 20.72 Lakhs |
| Medium risk | Equity: Midcap | 12% | 9 Lakhs | 23.98 Lakhs |
| High risk | Equity: Small Cap | 15% | 9 Lakhs | 33.43 Lakhs |
As seen in the table above, the returns are highest in the high-risk category, and even a small amount of Rs 5000 per month for 15 years could help you fetch nearly 4x wealth in 15 years.
Should you invest Rs 5000 in one fund?
The answer is No. If you do that, you will get into concentration risk where your capital will be invested only in one fund. Remember, you need to have a diversified portfolio to benefit from each of them and, at the same time, reduce the volatility at the portfolio level by having smaller portions in each.
You should select 1-3 funds to make it Rs 5000 per month.
At this juncture, let us introduce a very cool feature of your app EduFund – the Educases. The Educases in EduFund are devised to ensure you invest systematically over the very long-term/long-term/short-term/very short-term for higher education goal, short-term goals, etc.
Besides, the investment strategies section also highlights the five risk profiles and accordingly recommends the funds for investment. The tool uses its proprietary AI-backed engine that goes through multiple permutations and combinations before throwing any funds that suit the investor best.
Not to mention that every result is back-tested to ensure that the EduFund recommended funds do a great job in outperforming the benchmark and inflation by considerable margins.
The following are some of the funds recommended by EduFund that an investor could look at if they are willing to invest in the long-term and has a high investment horizon of 15 years and a high-risk appetite.
The above-mentioned Rs 5000 SIP could be invested in the following funds to achieve 4x growth.
| | | |
| --- | --- | --- |
| Fund Name | Amount | Objective |
| Canara Robeco Small Cap Fund | 2500 | The fund seeks to provide long-term capital appreciation by investing predominantly in small companies |
| PGIM India Midcap Opportunities Fund | 2500 | The fund seeks to achieve long-term capital appreciation by investing primarily in equity and equity related instruments |
Consult an expert advisor to get the right plan
recommended reading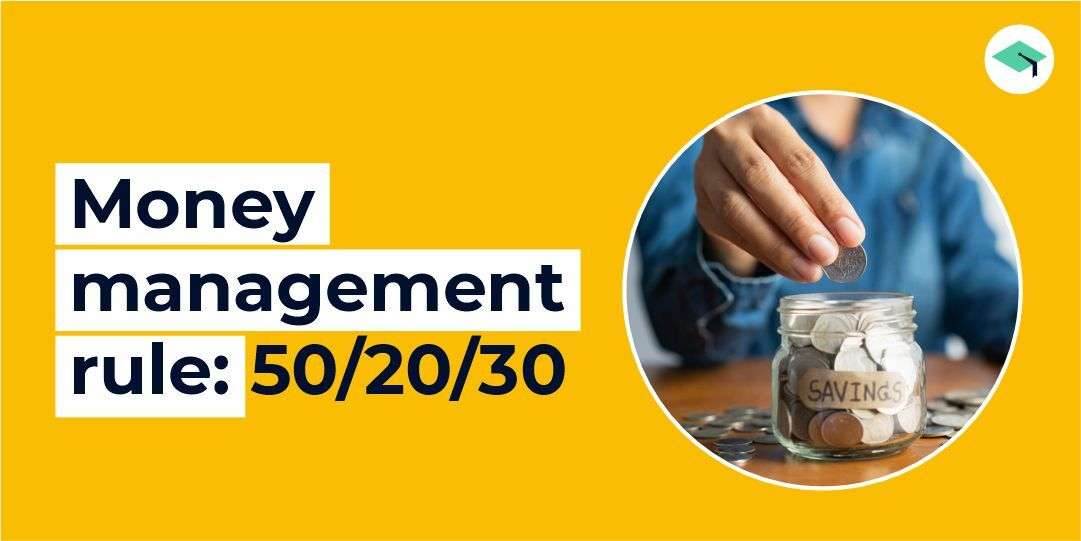 Improve your finances with these simple 50/30/20 Money Management rule Becoming wealthy is a matter of good money management. My salary dries up before the end of the month is a statement we hear very often. It happens due to multiple reasons like lifestyle inflation, expenses racing ahead of income, and also uncontrolled (or untracked) spending habits. It constrains us from saving up for our future as well. Our spending habits affect our future spending capacity. There is a practical rule that helps people channel what they earn to balance both their current and future spending capacity. The name of the rule is the '50/30/20 budget rule'. Realistic monthly budget Elizabeth Warren (US Senator from Massachusetts since 2013) stated this rule in her book All Your Worth: The Ultimate Lifetime Money Plan. It serves as a benchmark for most people by providing a well-defined optimum mix of needs, wants, and savings. A rule is a powerful tool for emergency money management, achieving long-term goals, and retirement planning. According to the '50/30/20' split, every monthly income (post-tax) must be divided into three categories of spending: Needs, wants, and savings. What exactly is the 50/30/20 rule? Needs, wants, and savings can be broken down into fragments as follows: NEEDS: 50% of Income - This category consists of expenditures on the basic requirements of daily life, for example, food, school fees (considering that the person is a parent), utility bills such as grocery and electricity, life and health insurance premiums, and debt payments too. WANTS: 30% of Income - These include facets of life that are not important for dear life but serve as an amusement. Some good examples are purchasing items in the shopping cart like mobile phones, non-essential clothing etc. Also, the OTT subscriptions that people buy belong to this category. Dining is an essential part of this category of expenses. SAVINGS: 20% of income - This component of the 50/30/20 rule tells us to put aside some money into return-generating assets like stocks, bonds, ETFs, and more. Assume we figure out how to produce a sound return (an abstract figure) over an extensive stretch with a steady increase in contribution (with an expansion in pay) to this category. All things considered, we will then be sitting on a decent corpus of wealth 20-30 years down the line, given the power of compounding. The savings component also allows us to plan for particular future expenses like children's higher education and retirement. Begin investment money management Strategy However, it's worth noting that the 50/30/20 split might be altered for a different ratio, based on a person's stage of life. For example, a student earning Rs. 25000, is bound to have a break which is highly skewed towards the savings component of the rule, whereas an adult earning Rs. 25000, might not devote a very high percentage of income to savings because of the expenses to be borne. One thing might go unnoticed – the fact that the 'needs' part of expenditure will saturate at some point, which then allows for higher spending toward the other two categories. The rule does not seem to work for people with very high and very low-income levels. The former group faces the crunch to accommodate even the necessities, and the very high-income people have the liberty not to divide their income into stringent ratios. Why money management is important? Following this rule will help people empower themselves to deploy their due diligence in money matters. Once people gain insight into their monetary inflows and outflows, they will be able to exercise better command over the way they spend their salary, and thus, consequently, become mindful of their spending habits and balance all facets and take maximum benefit from this. The most essential grasp of the rule is not the exact proportion as stated earlier, but the framework that the rule provides. The category split is subjective in nature, depending on the size of the income and the age of the individual. Let's begin our money-management journey with these small measures today.