Boarding school vs Day school. Advantages and Disadvantages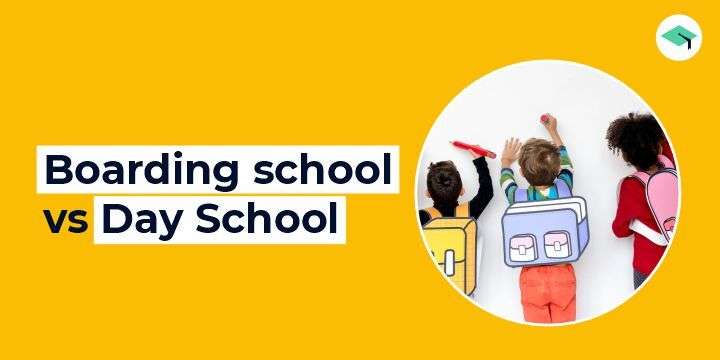 Your child needs a good school to be educated and gain skills to manage life challenges and become a better person. But it's tough to decide which is the best school for your child. The dilemma strikes between choosing a boarding school or a day school.
The boarding school or day school debate is not new but is an essential pillar to choose what is best for your child. Before we compare both the categories, let us have an understanding of what a boarding school and a day school are.
What is a boarding school?
A boarding school refers to an academic institution where students can stay full-time and do all their school activities. The students and teachers both stay within the school campus in their particular hostels.
A boarding school pays attention to holistic student development apart from just academics. There are also girls-only or boys-only boarding schools within India that cater to the education of a particular gender.
What is a day school?
A day school refers to an educational institution where students study within their particular classes throughout the day hours. They involve themselves in all the co-curricular, sports, and academic activities while staying in their houses.
The general day schools run from morning and go up to afternoon when teachers impart education with the primary focus of polishing the academic background of the students.
Once school is finished, students can go back to their respective homes and spend time with friends and families.
Additional read: Ways to save lakhs for your child's education
Boarding school vs day school?
Boarding school and day school debate has been constant in the field of education. As two institutions of giving education are different, parents often remain conflicted when it comes to choosing a school for their child.
The central and most important aspect of education refers to the round development of students. It is something that both these schools and boarding schools can ensure.
But, there is an additional breakdown of boarding schools or day schools that may just help you make an informed decision as a parent.
Pros of boarding school
Let us begin by taking a look at the advantages of a boarding school for your child:
A boarding school provides round-the-clock development and education. They are strict about homework so you can rest assured that your children are getting it done in an environment free from destruction.
Boarding schools help foster independence. It cultivates self-reliance and gets the children used to the concept of staying away from home.
It is a perfect solution when it comes to busy parents. It provides the ideal solution for career-concentrated parents who are conscious that their kids are adequately supervised and encouraged to take part in many out-of-school activities.
Cons of boarding school
Now, let us understand the disadvantages of boarding schools:
Homesickness is going to strike the students at some point. They will stay away from home in an unfamiliar environment for the first time and it will take some time for them to get used to the new situation.
The cost of boarding schools is significantly more. It costs a lot more than day school.
Parents think that they will be less involved in the upbringing of their children. They will relinquish many decisions that they would normally consider about their child.
Pros of day school
Let us turn our attention to the day schools now. Here are some of the advantages:
You are going to see your kids every night and every morning when they wake up. Your kids can discuss any concerns with you.
The cost of day school is much more affordable than boarding school. It is one of the major arguments when it comes to the favor of sending your kids to day school apart from boarding school which is quite cheaper.
Cons of day school
What comes with advantages also comes with some disadvantages. Here are some of them:
Day school puts more demands on your time. This indicates that if you are a career-oriented person it will make it challenging for you to put the required time into taking care of your children.
Day schools also anticipate more parental involvement in parent-teacher meetings and other such occasions.
Daily transportation costs and daycare activities are other factors to consider when sending your child to a day school.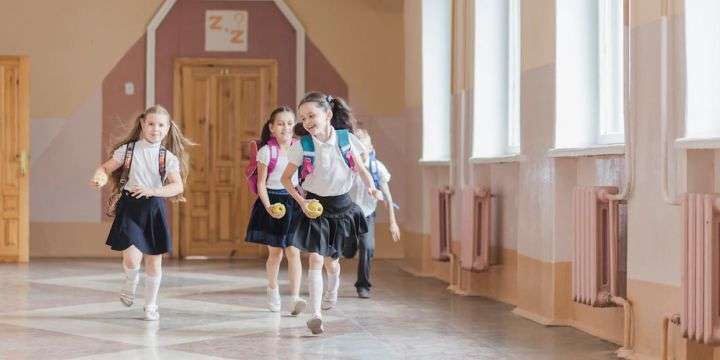 How to make a decision: Boarding school or day school?
If money is not a restriction for you and you look forward to your kid being entirely immersed in the educational environment, a boarding school has much more to offer and is worth considering.
On the other hand, a day school is a right option for you if you want to be more involved in daily educational activities!
Consult an expert advisor to get the right plan
recommended reading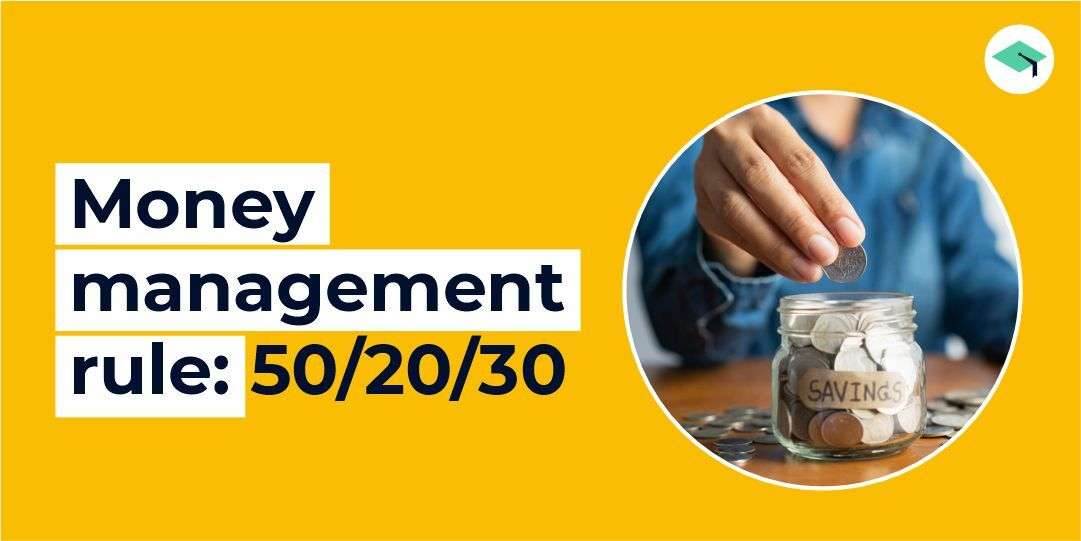 Improve your finances with these simple 50/30/20 Money Management rule Becoming wealthy is a matter of good money management. My salary dries up before the end of the month is a statement we hear very often. It happens due to multiple reasons like lifestyle inflation, expenses racing ahead of income, and also uncontrolled (or untracked) spending habits. It constrains us from saving up for our future as well. Our spending habits affect our future spending capacity. There is a practical rule that helps people channel what they earn to balance both their current and future spending capacity. The name of the rule is the '50/30/20 budget rule'. Realistic monthly budget Elizabeth Warren (US Senator from Massachusetts since 2013) stated this rule in her book All Your Worth: The Ultimate Lifetime Money Plan. It serves as a benchmark for most people by providing a well-defined optimum mix of needs, wants, and savings. A rule is a powerful tool for emergency money management, achieving long-term goals, and retirement planning. According to the '50/30/20' split, every monthly income (post-tax) must be divided into three categories of spending: Needs, wants, and savings. What exactly is the 50/30/20 rule? Needs, wants, and savings can be broken down into fragments as follows: NEEDS: 50% of Income - This category consists of expenditures on the basic requirements of daily life, for example, food, school fees (considering that the person is a parent), utility bills such as grocery and electricity, life and health insurance premiums, and debt payments too. WANTS: 30% of Income - These include facets of life that are not important for dear life but serve as an amusement. Some good examples are purchasing items in the shopping cart like mobile phones, non-essential clothing etc. Also, the OTT subscriptions that people buy belong to this category. Dining is an essential part of this category of expenses. SAVINGS: 20% of income - This component of the 50/30/20 rule tells us to put aside some money into return-generating assets like stocks, bonds, ETFs, and more. Assume we figure out how to produce a sound return (an abstract figure) over an extensive stretch with a steady increase in contribution (with an expansion in pay) to this category. All things considered, we will then be sitting on a decent corpus of wealth 20-30 years down the line, given the power of compounding. The savings component also allows us to plan for particular future expenses like children's higher education and retirement. Begin investment money management Strategy However, it's worth noting that the 50/30/20 split might be altered for a different ratio, based on a person's stage of life. For example, a student earning Rs. 25000, is bound to have a break which is highly skewed towards the savings component of the rule, whereas an adult earning Rs. 25000, might not devote a very high percentage of income to savings because of the expenses to be borne. One thing might go unnoticed – the fact that the 'needs' part of expenditure will saturate at some point, which then allows for higher spending toward the other two categories. The rule does not seem to work for people with very high and very low-income levels. The former group faces the crunch to accommodate even the necessities, and the very high-income people have the liberty not to divide their income into stringent ratios. Why money management is important? Following this rule will help people empower themselves to deploy their due diligence in money matters. Once people gain insight into their monetary inflows and outflows, they will be able to exercise better command over the way they spend their salary, and thus, consequently, become mindful of their spending habits and balance all facets and take maximum benefit from this. The most essential grasp of the rule is not the exact proportion as stated earlier, but the framework that the rule provides. The category split is subjective in nature, depending on the size of the income and the age of the individual. Let's begin our money-management journey with these small measures today.