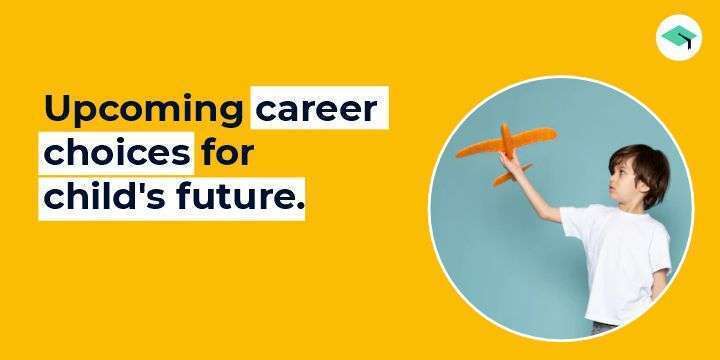 Upcoming career choices for child's future. All you need to know
As per the World Economic Forum, "Analytical and innovation will be the most demanding skill by 2025." Nearly 50% of the millennials would need to upgrade themselves.
While SEO analysts, Social Media Marketing managers are slowly vanishing, Artificial Intelligence, Gene Editing, Blockchain, and Cryptocurrency are the talk of the town. These are India's most in-demand career scopes; preparing kids for the future is still challenging.
Okay, imagine this ideal scenario –
By receiving apt guidance from Edufund, Manoj ensures clarity over the technicalities of a data scientist.
Based on his capabilities and passion, he enrolled in an internship program.
It proves a breakthrough, and he grabs a 40-50 lakh p.a. job offer.
Interesting, right?
This could be your child. But, how? By analyzing their skills and exploring suitable careers for your Child's future. Read the full piece below to know more.
5 most in-demand career choices for your child
As per World Economic Forum, these are the most in-demand skills –
Metaverse Specialist
Digital Marketer
Process Automation Specialist
Blockchain Developer
Cloud Computing Specialist
In collaboration with soft skills like Problem-solving, analytical thinking, and self-management, it creates an all-encompassing spectrum for kids to master.
Now, let's talk about these careers in detail.
1. Metaverse specialist
As a result of the emergence of AR (Augmented Reality) and VR (Virtual Reality), Metaverse offers promising job opportunities such as computational photography, scene reconstruction, visual-inertial odometry, computational imaging, and sensory estimation for children.
Initial Annual Salary – ₹1 – ₹11 LPA (estimate)
Skills required
Educational requirement
Ph.D. in deep learning and computational graphics.
2. Digital marketer
As per research by Goldman Sachs, the scope of digital marketing in India is expected to reach 160 billion by 2025, which is thrice its current value.
Anyone from any educational background can specialize in digital marketing. It is ideal for students who wish to explore the backstory of online marketing using digital tools and software.
Initial Annual Salary: ₹2 – ₹9 LPA
Skills required:
Creativity, uniqueness, ideation, knowledge of search engine (Google)
Educational requirement:
Digital Marketing course from verified government or private university after 12th or graduation. One can also enroll in an MBA in Digital Marketing. Some of the top institutes for the same are Symbiosis, Pune, and NIIT (National Institute of Informational Technology)
Additional read: How single parents can plan finances?
3. Process automation specialist
Skills like Hyper automation and business intelligence are the in-demand skills for process automation. Both skills lay their foundation in Artificial Intelligence. It tops the world's business technology trends list.
The technology helps in transforming the business operations and employee experience. The primary responsibilities of a process automation specialist include – reviewing, repairing, and maintaining systems for seamless business operations.
Initial Annual Salary: ₹4 – ₹24 LPA
Skills required
Knowledge of automation technologies – NET, VBA, Windows, SQL, ability to explain technical things to a non-technical audience.
Educational requirements
Pursue B. tech in Robotics and Automation, excelling in Physics, Chemistry, and Maths.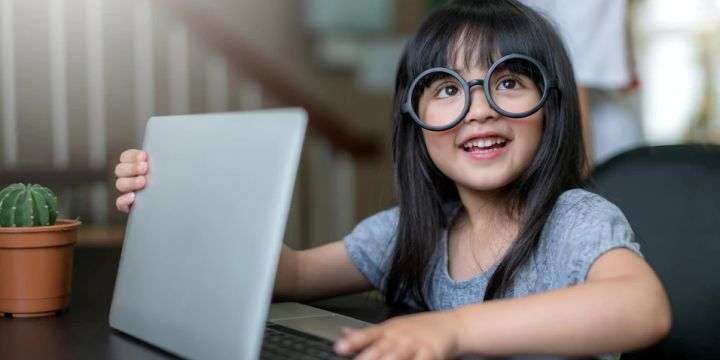 4. Blockchain developer
Blockchain developers help design the architecture of blockchain networks used in products. The products include applications and contracts. The person is responsible for maintaining front-end and back-end development, design, and maintenance issues.
Initial Annual Salary: ₹3 – ₹7 LPA
Skills required:
Proficiency in C++, Javascript, Python (Anyone)
Understanding of blockchain technology
Hands over a few tools ( Geth, Solium, BaaS, and Parity)
Knowledge of algorithms and data structures
Grasp over cryptography and security principles
Hyperledger
Ripple
Ethereum
Educational requirements
A bachelor's degree in Computer Science or Information Technology
Understanding of data structures
Fun Fact: The industry is growing by 2000% – 3000%, and as Gartner predicts, "the business value of Blockchain Technology will exceed $3 trillion post-2030."
Additional read: What is CAGR in mutual funds?
5. Cloud computing specialist
Cloud Computing is a technique of transferring information from computers to a virtual platform – the Cloud.
Cloud Computing Specialists help companies migrate their data to Cloud systems utilizing the best of their knowledge and expertise. The person helps them select apt cloud computing platforms per industrial demands and data.
A cloud computing specialist designs inputs and collaborates with customer services and analysts. She/he helps them configure the cloud system pointing out potential glitches. She/he must be professional enough to weigh down the risks of IT solutions against company requirements.
As per recent stats by Financial Express, "India is to garner over $100 million by cloud computing in 2023. It may create 2.4 lakhs cloud computing jobs by 2023." It is the most sought-after opportunity for the upcoming generation.
Skills required
System architectural skills
Virtualization of technological skills
Strong analytical skills
Collaborative skills
Annual Salary: ₹6 – ₹27 LPA
Educational requirements
A bachelor's degree in Computer Engineering/ Computer Science/ Database Administration, and Software Testing.
Conclusion
These are some researched-based futuristic career options for your Child. Every Child requires expert guidance at crucial career moments. EduFund helps counsel a child quintessential to her/his interests and helps her/him choose the best.
Consult an expert advisor to get the right plan for you