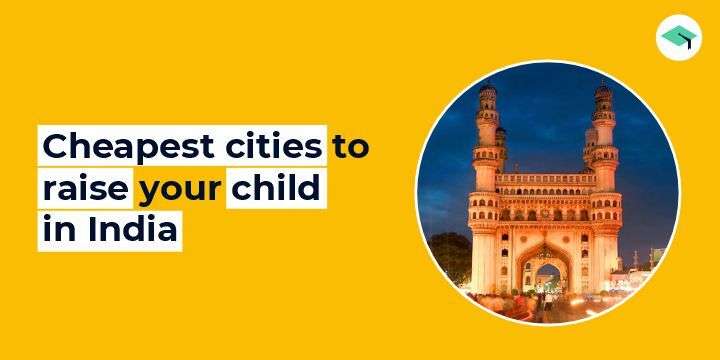 Cheapest cities to raise your child in India
Based on global standards, India is considered one of the most affordable countries in the world, where the cost of living is surprisingly quite low. Most Indian cities offer optimal value for life at nominal expenses.
Raising a child involves paying for grocery items, vaccinations or medical expenses, school fees, uniforms and textbooks, transport costs, daycare, extra-curricular activities, vacations, etc.
There are several cheap cities in India where raising your child is a piece of cake. The low cost of living and schooling in these cities makes it easy to lead a life of contentment.
6 cheapest cities in India to raise your child
1. Udaipur
Udaipur is known for its scenic beauty, peaceful environment, and historical sites. Rent, traveling, education, food, and clothing are available at affordable rates.
Despite being a major tourist destination, Udaipur is one of the cheapest Indian cities where parents can easily maintain a good living standard.
The average cost of living is just INR 28,300 per month, and parents can afford to send their children to good schools and pay for other expenses without stretching their budgets.
2. Ahmedabad
Ahmedabad is emerging as one of the fastest-growing Indian cities because of its industrial, educational, and economic centers. The average cost of living is INR 35,000 per month as accommodation, transportation, food, and related expenses are all cheap.
Ahmedabad caters to the section of people who are looking for a convenient living experience. It retains the charm in terms of simple living, and this is why the highly developed city remains a top choice for parents who want to raise their children in a cheaper city.
3. Chennai
Chennai, the social capital of South India, is one of the safest and cheapest cities that boasts of people with warm and welcoming nature. The economically sound metropolitan city has beautiful beaches, incredible temples, amazing churches, and some of the finest schools and colleges in India.
The average cost of living in Chennai is INR 35,000 per month, out of which average rent costs as little as INR 6,000/ month and average school fees INR 5,000/month. Transport cost in the city is also affordable.
Cheap house rent, low cost of grocery items, reasonable transportation rates, excellent job openings, and a rich educational heritage encourages parents with young children to reside here and take advantage of available opportunities.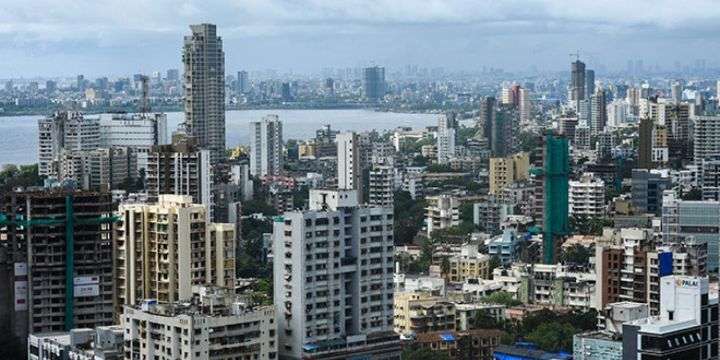 4. Hyderabad
Innumerable families have relocated to Hyderabad in recent years not just because of the job opportunities but because it is one of the cheapest cities in India where parents can raise their children easily.
The average cost of living in Hyderabad is estimated at INR 37,500 per month, and folks with decent jobs can provide a lavish life to their dependents.
Along with the IT industry, Hyderabad is also known for its historical sites, upscale restaurants, malls, and educational institutions. The city offers numerous options to people who want to live within their means and raise their children without worrying about expenses.
5. Kolkata
Kolkata, the capital of West Bengal, is one of the cheapest cities in India based on variables like rent, travel, and food expenses. The metropolitan city is an important cultural and educational hub and hence is considered a favorite of parents who want to raise their children in an affordable environment.
Kolkata is a safe city with a low crime rate, proper transportation facilities, good schools, and lots of recreational centers. The average cost of living in Kolkata is around INR 40,000 per month, and the average fee structure of schools is INR 4000/month.
There are good schools at reasonable distances so that the transportation cost is also low. It becomes easy for parents to send their children to a respectable school with a lower fee structure.
Kolkata is one of the cities that ensures a perfect balance of school activities and studies and hence is a preferred location for parents who want to provide better education to their children at reasonable rates.
6. Bengaluru
Besides being the corporate hub, Bengaluru is surprisingly one of the cheapest cities in India to live in. The cost of living in the capital city of Karnataka is quite low (INR 40,000/month) as the rent, grocery expenses, and transportation costs are also less.
Bengaluru is a happening city with lots of schools for young children and universities for students who want to pursue higher education. The reasonable fee structure (INR 5,000 to INR 7,000 per month) and numerous career opportunities make it an ideal location for parents to raise their children.
Conclusion
The average cost of living in Indian cities is substantially lower compared to other global cities.
Parents can afford to send their children to good schools because of affordable fee structures. Moreover, they can maintain a good standard of living without compromising on reasonable luxuries.
Consult an expert advisor to get the right plan