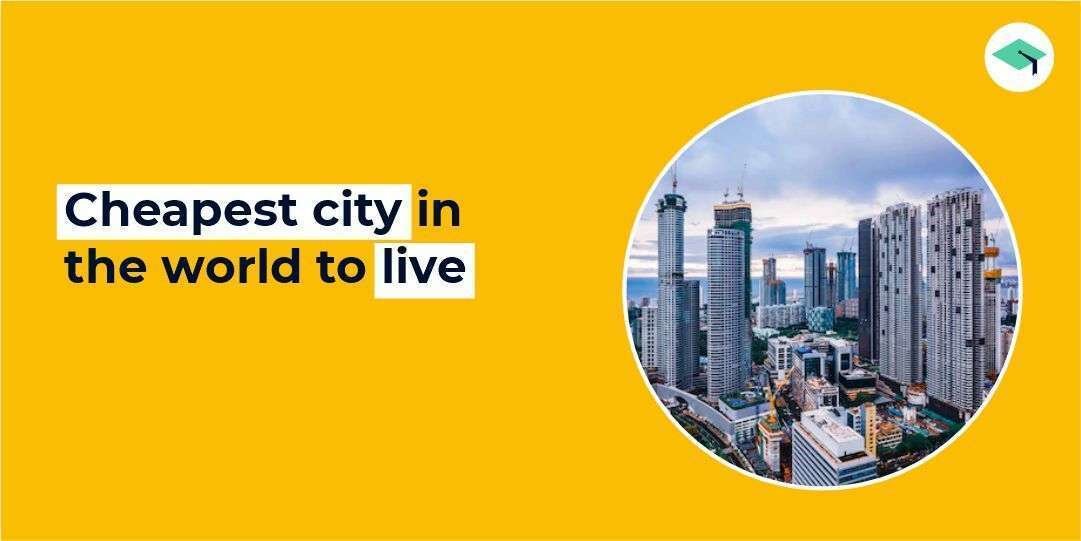 Cheapest cities in the World to live
Even if studying abroad is pricey, there are still ways to get a top education from foreign universities for a lot less money.
In this blog, we have discussed the cheapest cities in the world that are great for studying abroad.
Cheapest cities in the world
Following are the top cheapest cities in the world.
1. Kuala Lumpur
Malaysia's capital and largest city, Kuala Lumpur, is ranked second in the world for affordability for the second year in a row.
International students will pay an average of just USD 2,500 per year in tuition at one of Kuala Lumpur's five top-ranked colleges, placing the city in equal 29th place overall among the world's best student cities this year according to QS rankings 2022.
A one-bedroom apartment in the city center will typically cost US$568 a month for those looking to reside there (according to Numbeo).
According to the Mercer Cost of Living Survey, Kuala Lumpur ranks 141st out of 209 nations for affordability.
2. Hsinchu
Hsinchu, the second city to call itself "The Windy City," can astound those of you looking for an excellent spot to study abroad (the first, of course, being Chicago).
Hsinchu is a great choice for students who want to study in Taiwan but don't want to deal with the commotion of a large city, ranking 10th for affordability this year and joint 68th overall in the QS Best Student Cities rankings.
With a population of 435,000, Hsinchu is one of Taiwan's lesser-known, smaller cities (as opposed to its capital, Taipei, which has over 8.6 million inhabitants).
Tuition costs for international students are equal US$2,900 annually. National Tsing Hua University and National Chiao Tung University are two highly regarded universities in Hsinchu that are both listed in the top 250 of the QS World University Rankings 2022.
3. Johannesburg, South Africa
South Africa's largest city, Johannesburg, also serves as the nation's financial and commercial hub. There are 11 official languages in the nation, and English is typically used to teach university courses.
Johannesburg is home to two of the top universities in the nation, each of which is ranked among the top 450 worldwide. The average annual cost of tuition is $4,200 USD.
A student only needs about USD 664 per month for living expenses, plus USD 465 for rent in the city center. With an annual average temperature of 21C, Johannesburg experiences warm weather all year long.
There is a lot to see and do in the city, including festivals and concerts, markets for shopping, galleries, and museums to explore. Beautiful natural areas, such as Lion Park, are close to the city.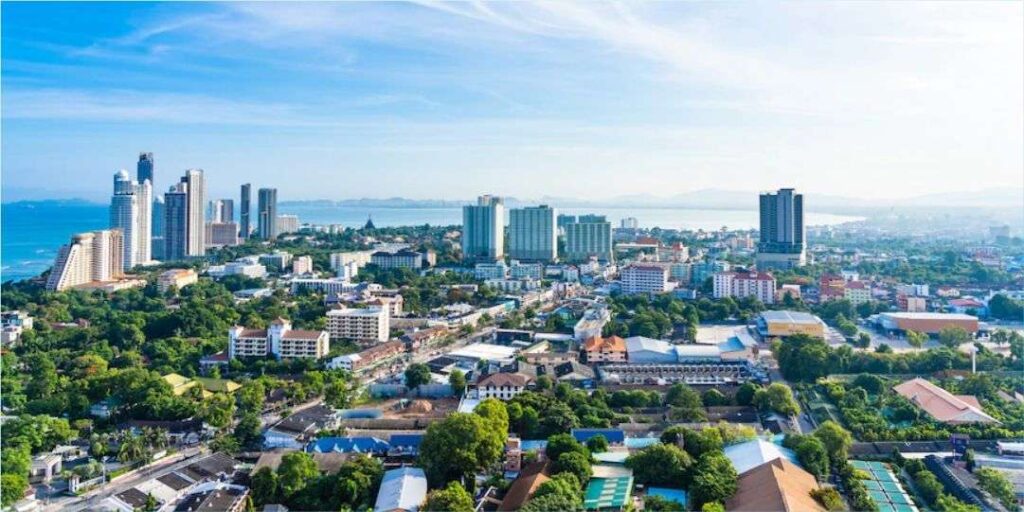 4. Budapest
The capital of Hungary, with three of the world's top institutions and a population of over three million, tops the list for affordability.
Budapest also ranks 43rd overall in the QS Best Student cities 2O22. Budapest will have an average annual tuition cost for out-of-country students of US$1400 (much lower than many other study destinations).
In the Mercer Cost of Living Survey, the city comes in at 164th place out of 209 nations.
5. St. Petersburg
There are more than five million people living in St. Petersburg, which is the second-largest city in Russia (after Moscow, of course).
The city, which in 2019 was ranked 66th overall, has moved up four spots in the affordability indicator to tie for fourth place, with an average annual tuition of US$2,600 at its three top universities.
According to Numbeo, this amazing city's cost of living is 28.2 percent less expensive than Moscow, the capital of Russia, which will excite students wishing to study there.
Even though St. Petersburg's affordability receives the highest overall rating, the student view indicator, which shows how well-liked it is among students, has seen the most improvement this year, climbing 16 spots.
Cheapest universities in the world
Following is the list of the cheapest universities in the world for international students:
University of Wuerzburg
Brigham Young University
Florida State University
University of Central Arkansas
Brandon University
Bucks New University
Bucks New University
Osaka University
FAQ
Can underprivileged students travel and study abroad?

You can always apply for international scholarships if money is tight. Additionally, you want to submit applications to several economically sound or cost-effective nations, including Germany and Canada, which feature colleges with cheaper tuition rates.
What nation offers free education?

Many nations, including Denmark, Iceland, Finland, Norway, and Sweden, have possibilities for a free or discounted education
Is college in the USA affordable?

The United States has long been regarded as one of the most expensive places for overseas students to pursue higher education. However, students can locate colleges that provide high-quality instruction at reasonable costs.

We hope that this blog gave you some insight into the most affordable cities in the world for foreign students.