The ultimate guide to why should you consider the UK for your child's higher education?
The education experience that the United Kingdom provides foreign nationals is truly remarkable. From superior education institutions to unmatchable facilities blended with experimental teaching frameworks, the UK helps students unlock their fullest potential.
Going to study in another country entails more than just gaining knowledge. This also allows students to gain a global perspective, which greatly influences them as individuals.
Reasons why, the United Kingdom is one of the most popular locations for higher education
1. Reputable universities are known worldwide
International acclaim is accorded to the UK's academic program and elite universities. With connections through the United Kingdom, one can access prestigious academic institutions with histories that date back to the 12th and 13th centuries.
Undoubtedly, degrees from such universities are highly regarded and appreciated. As a result, if your child's profile includes a degree from a UK university, be assured that they shall increase competition in the professional world.
Furthermore, such institutions motivate learners to advance their careers, showcase their talents and pursue their dreams.
2. Universities promote utility-based knowledge
The United Kingdom provides students with opportunities to conduct coursework as per their interests. Students will have greater research viable alternatives as a result of this.
Constructive content-focused methods and participative-based understanding is preferred over textbook education in the United Kingdom. This signifies that learners can fine-tune their ability to analyze and think critically in their selected discipline of study.
In addition, the Quality Assurance Agency, a reputable UK organization, regularly assesses the academic standards at all colleges and universities. The body uses subject assessments and quality audits to assess effectiveness.
Additional read: How to plan for your child's master's in the UK?
3. The pool of diverse culture
Britain is a diverse nation that has long been popular for international students seeking higher education. Britain is the second most sought-after country among international students seeking an education abroad.
As a natural outcome, UK universities are bustling with students from various cultures. Students can socialize in a multicultural environment and enjoy a welcoming campus environment.
As a student, meeting and learning about people from all over the globe is possible.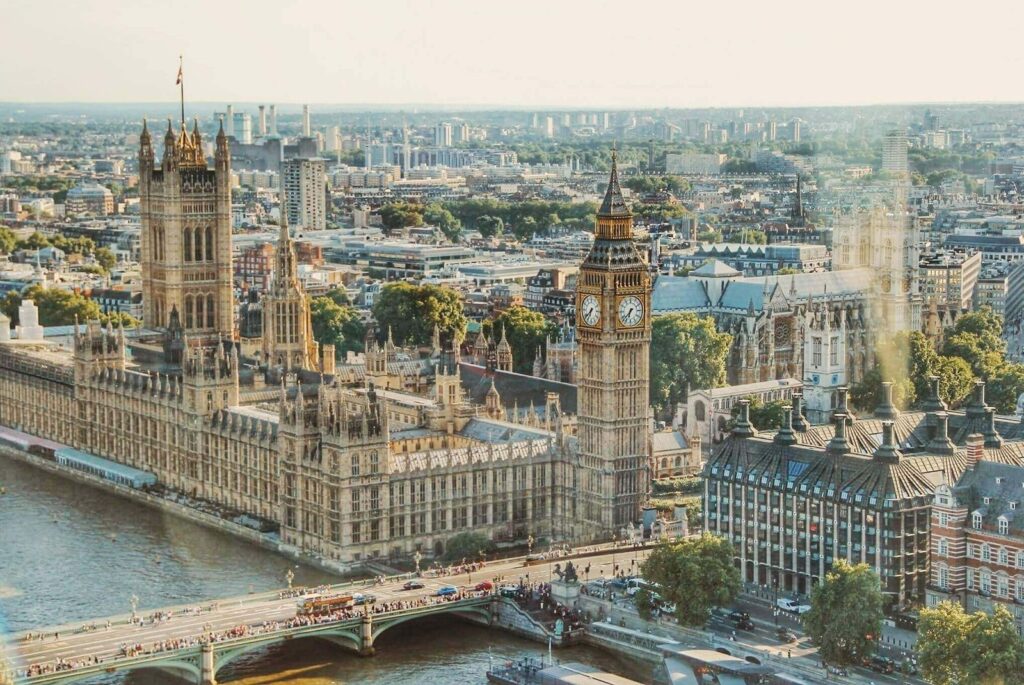 4. Impressive employment opportunities
During the academic year, overseas students may work up to 20 hours per week. A few universities perhaps assist students in obtaining internships as a component of their coursework.
Students will have a comparative advantage once they graduate. Students gain confidence about excellent job opportunities upon completing their graduate or postgraduate studies.
Besides this, the British government has adopted a new post-study working visa that allows international graduates to stay and work in the UK for an additional two years. This extends to students who graduated in the summer of 2021.
Additional read: Education loan process for the UK
5. Financial privileges
Most students pick the UK as their higher education destination due to the government's many financial benefits. The foremost and most significant reason is that students can finish a degree program in the UK sooner than anywhere else in the country.
An undergraduate course lasts four years in several countries around the world. It would be beneficial if students completed their postgraduate degree in two to three years.
In the UK, students can accomplish their undergraduate degree in three years and their postgraduate qualification in one year unless individuals pursue medicine or research.
International students studying in the UK can also apply for financial assistance like scholarship opportunities, student grants, and bursaries.
International students who intend to attend British universities are entitled to free medical treatment through the National Health Service.
Uk, 2020/21 – Higher education student statistics
Enrolment in first-year higher education by level of study – 2011/12 to 2020/21 academic years.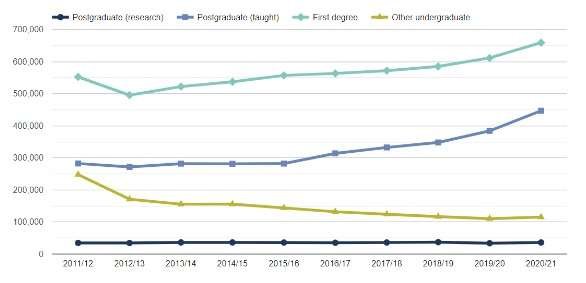 First-year degrees have recently become a popular type of higher education, increasing by 8% between 2019/20 and 2020/21.
The number of first-year postgraduates taught increased by 16% over the previous academic year.
First-year student enrolment in postgraduate research courses has returned to 2017/18 levels, following a 6% increase since 2019/20
6. The national student survey report
Former students who studied in different universities in the UK share their experience learning in their respective colleges with the NSS. This is a UK-wide survey, and many students participate in it.
The most recent National Student Survey published in 2020 indicates that
84 % of respondents were satisfied with their course's teaching, and
86 % were satisfied with their learning resources.
83 % were pleased with their educational opportunities.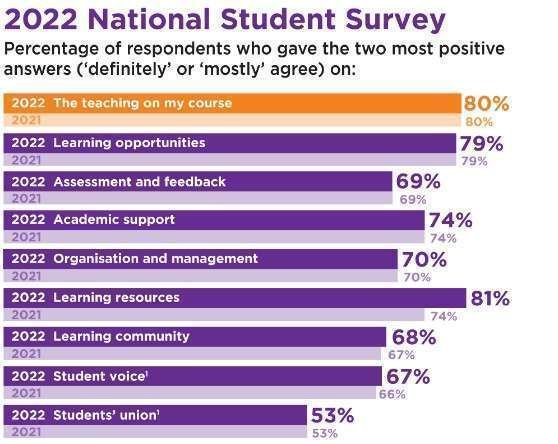 Conclusion
British universities ensure consistent academic standards, with industry professionals on various academic topic areas. These aspects keep the universities higher in the global ranking.
With revolutionary instructional approaches, the higher education system in the UK is widely acknowledged as the preferred standard for university education.
There were 2.38 million students enrolled in educational institutions in the UK in 2018-19. Start saving early to consider the UK for your child's higher education/
Consult an expert advisor to get the right plan for you