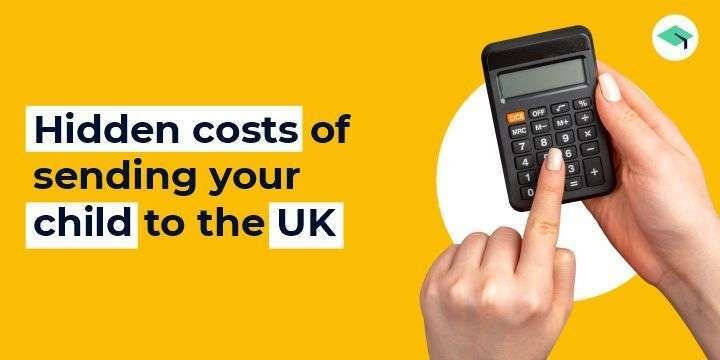 Hidden costs of sending your child to the UK
Many international students consider the United Kingdom to be their ideal study destination because of the country's outstanding academic reputation and dynamic student community.
There is no question about the quality of education, but the cost of studying in the UK for Indian students is one of the most concerning facts.
Let's face it, studying in the UK is costly. Pound to rupee ratio, international tuition fees, and the general cost of living is just some reasons for this expense.
But beyond the obvious expenses, there are some hidden costs of sending your child to the UK that you may not have considered.
There are some hidden costs of sending your child to the UK that may stretch your budget. These costs are hidden because parents usually do not consider them when planning their child's foreign education until it's too late.
1. Student Visa fees
All students need to apply for a student visa to go to the UK. It's a hidden cost of expense because it rears its ugly head after you have finished your child's application process and can be added expense to the overall budget.
| | |
| --- | --- |
| Type of VISA | Application Fee |
| Short-term study student visa | ₹8,000 for 6 months and ₹15,000 for 11 months |
| Tier 4 student visa (General) | ₹28,500 |
| Tier 4 student visa (Child) | ₹28,500 |
Disclaimer: This is the current fee and is subject to change.
2. Immigration health surcharge
Through the National Health Service, the UK is renowned for having one of the top healthcare systems in the world (NHS).
Your child must pay the visa fee and an additional premium for health insurance as an international student. It will cost them between ₹38,000 and 40,000 a year to obtain entry to the NHS. At NHS health centers, students will have access to free medical care as well as discounted dental care.
3. Entrance exams
Some universities mandate language tests for international students, while others do not. Popular standardized examinations that are provided to potential international students for them to study in the UK include:
| | |
| --- | --- |
| Examination | Exam Fees |
| GRE | ₹15,912 |
| GMAT | ₹18,500 |
| IELTS UKVI | ₹15,500 |
| TOEFL | ₹14,200 |
Disclaimer: This is the current fee and is subject to change.
4. University application fee
While master's or ph.D. Candidates must apply directly through the website of their chosen university, undergraduate candidates must use the UCAS application website.
For applying to several universities in the UK, you need to spend between $1,500 and $7,500. Please be aware that depending on the number of programs and universities your child applies to, the application fee may increase.
5. Flight tickets
You must book your child's flight tickets right after the visa allocation. The cost of the flight tickets can change according to the city, destination, and airline. For students traveling from India, one-way airfares can cost around ₹60,000 – 1,00,000.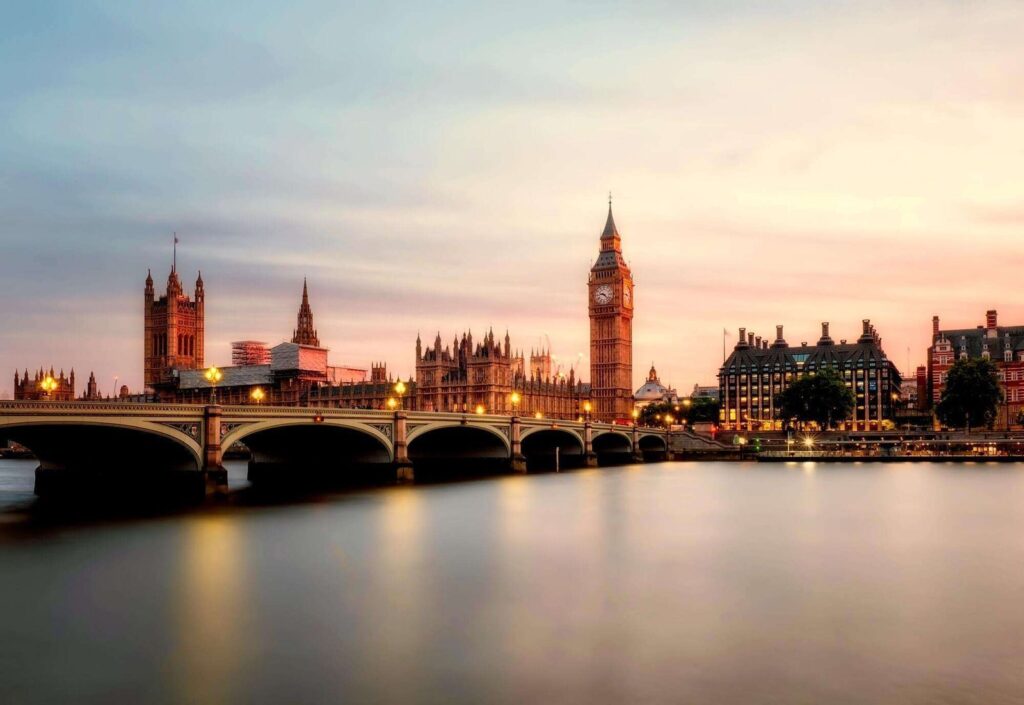 Tuition fees for international students in the UK
The majority of international students living expenses in the UK are the cost of their tuition. It may differ substantially depending on the university, the region, and the program they select.
Our college cost calculator estimates the average tuition for an undergraduate program in the UK to be between 60 lakh and 1 crore.
Additional read: Hidden cost of education in Canada
Living expenses in the UK
Another significant component of the overall cost of studying in the UK is living expenses. For the duration of a course, the average cost of living in the UK is between 40 and 50 lakhs.
Similar to tuition costs for UK universities, living costs might change based on your child's, lifestyle, where they choose to reside, etc. For instance, rent is more expensive in cities like London or brighter than it is in Aberdeen or Manchester.
Monthly living expenses in the UK for average Indian students
| | |
| --- | --- |
| Accommodation | ₹40,000 – 60,000 |
| Food | ₹8,000 – 16,000 |
| Transportation | ₹2,000 – 3,500 |
| Household bills | ₹3,000 – 4,000 |
| Entertainment | ₹3,000 – 5,000 |
| Miscellaneous Expenses | ₹15,000 – 20,000 |
| Total | ₹70,000 – 1,10,000 |
There are many options to pay for a UK university, including selecting scholarships, financial aid, student loans, and other options.
If you want to send your child abroad for undergraduate then it's time to consult financial experts to discover new-age savings to beat the demon of rising costs!
This might make it much easier for you to manage your child's tuition costs. An education fund, scholarships, and part-time jobs can help cover the growing cost of studying in the UK.
Start saving if your child is planning to fly to the UK for their undergraduate before it's too late!
Consult an expert advisor to get the right plan for you