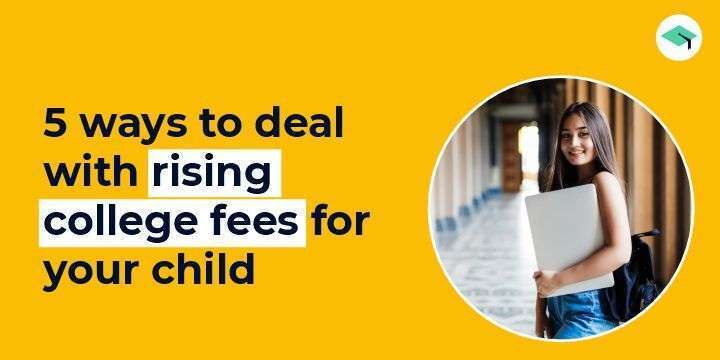 5 ways to deal with rising college fees for your child. All you need to know
According to Money Control's recent statistics, "education inflation in India rose by 10% from 2012-2021" It has disrupted the lives of parents and aspiring children to ensure ease of admission.
The data shows that education costs rose above food and healthcare despite the hard-hitting pandemic. "IIT (Indian Institute of Technology)- all units in the country, doubled their fees by Rs. 90000 to Rs 2Lakh for all undergraduate courses in 2021."
The worst figures are yet to blow the minds. According to the Economic Times, "parents will have to spend 1.5 crores on the child's education."
To ensure parents do not struggle to meet the growing costs of raising a child, here are some ways to deal with rising college fees for your child!
Ways to deal with rising college fees for your child
1. Invest in SIPs (Small Investments Plans)
SIPs are ideal if you wish to begin small in the market. In this, you can start by saving ₹5000 every month for ten years at 15% interest (assumed), and you can accumulate up to 7.93 lakhs for your child's education. A SIP provides long-term gains and consistent savings.
Continuously diversify your SIP investments in 2-4 equity-oriented mutual funds with a mix of large and mid-cap investments.
Tap into equity-linked saving schemes to save for a child's college fees and save on tax. The early you invest in SIP for a child's education, you may reap more returns.
2. Invest in US Stocks
You can invest in US stocks from India in 2 ways, that is, Direct investments in stocks and Indirect investments in stocks through Mutual Funds
In the case of Direct Investments, you can invest in stocks through an overseas trading account with a domestic broker or by creating an overseas trading account with an overseas broker.
In the case of Indirect investments, you can invest in US stocks from India in the form of Mutual Funds, ETFs (Exchange Funds Transfer and Investing Applications.
As per RBI guidelines under Liberalized Revenue Scheme (LRS), one can invest up to 1.9 crores or 250000 dollars per year.
Additional read: 5 financial things to consider before child planning
3. Invest in PPF (Public Provident Fund)
A PPF is a 15-year scheme that helps create a tax-free saving account for your child's educational expenses.
A guardian may withdraw some amount after 6 or 7 years of maturity. If your child wants, he too may contribute towards the fund after maturity.
One can extend the account's validity after maturity. Always remember, PPF is a debt account. Hence, inflation blows might affect investments.
The combined limit for the PPF account is 1.5 lakh per annum. Under Section 80C of the Income Tax Act, a PPF account with 1.5 lakh is eligible for tax benefits. One can leverage the use of interest and maturity amount tax exemptions.
4. Unit Linked Insurance Plan (ULIP)
Insurance companies provide ULIP with the flexibility to cover multiple investments under a single scheme for investors.
With one policy, you can choose among high, medium, and low-risk investments. An investor can either choose a fixed sum or an investment premium.
Evaluate the risk appetite and invest accordingly in the low, medium, or high-risk investment options. In an unforeseen situation, investors can withdraw a sum after 5 years. The premiums offered are exempt from tax under section 80C.
As per research, "A ULIP funds provides 10% returns on an average." For this, an investor must invest for 10 years in the ULIP funds. It is considered an ideal investment for a long-term child's educational goals.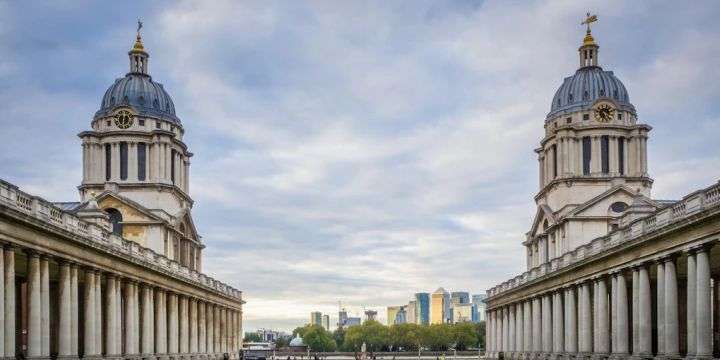 5. Fixed deposit
It is one of the safest options to eliminate the college fees blues regardless of inflation. Fixed Deposits provide guaranteed returns on investments.
Always analyze the interest rates, yield, and interest compounding frequency from different providers before settling for one.
The more interest rate you get on FD, the bigger the child education fund corpus. However, FD may not provide 10-15% returns, but it is a volatile-free debt instrument.
The current educational costs may vary significantly from future educational costs. Edufund eliminates the guessing game by providing a tangible view of investments through a trusted college calculator.
The experts help design a personalized child education investment plan highlighting the guardian's current income and future educational costs, hassle-free.
Consult an expert advisor to get the right plan