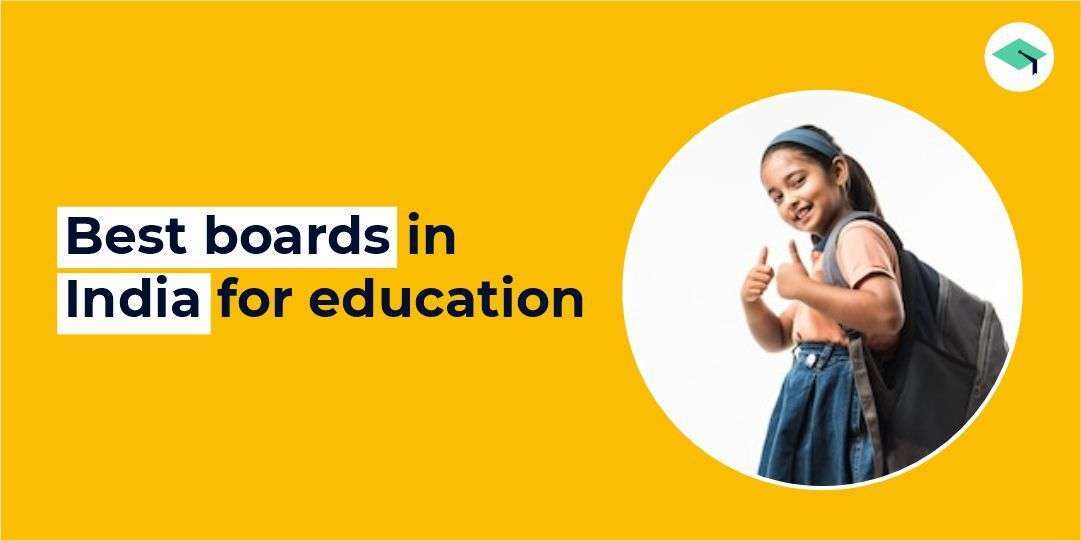 Top Education Boards in India: How to choose the right one?
Parents can choose between a variety of education boards in India. India's education system has undergone significant changes in the past few years. Innovative approaches are being applied in schools.
The framework is working to ensure that students receive a top-notch education; and a lot more. Let's find out which is the best education board in India to help you choose the best for your child.
List of Education boards in India
Before diving into the best education boards in India, here is list of all the education boards in India:
Central Board of Secondary Education (CBSE)
Indian School Certificate (ISC)
Indian School Certificate Examinations (ISCE)
International Baccalaureate (IB)
National Institute of Open Schooling (NIOS)
State Boards in India

Andhra Pradesh Board of Intermediate Education (BIEAP)
Andhra Pradesh Board of Secondary Education (BSEA)
Bihar School Examination Board (BSEB)
Board of Secondary Education Rajasthan (RBSE)
Chhattisgarh Board of Secondary Education (CGBSE)
Gujarat Secondary and Higher Secondary Education Board (GSEB)
Himachal Pradesh Board of School Education (HPBOSE)
Haryana Board of School Education (HBSE)
Jammu and Kashmir State Board of School Education (JKBOSE)
Madhya Pradesh Board of Secondary Education (MPBSE)
Maharashtra State Board of Secondary and Higher Secondary Education (MSBSHSE)
Punjab School Education Board (PSEB)
Uttar Pradesh State Board of High School and Intermediate Education (UP Board)
West Bengal Board of Secondary Education (WBBSE)
West Bengal Council of Higher Secondary Education (WBCHSE)
Best Education boards in India for schooling
If you're looking to figure out what's good and bad about different syllabi and education boards, here's a list of the most popular and best education boards in India for education.
1. State Boards
State boards are amongst the most popular education boards in India. This education board is unique and distinct to each state, with its special curriculum and grading standards. As one of the premier educational boards in India, every state board has its educational strategy, resulting in curricular variations from one state to the next in India.
It focuses on state-level subjects and local material, allowing students to prepare for state-level professional and healthcare admission exams.
Some state boards have mandated all schools to use only NCERT texts, which are required for students to prepare for pan-India exams.
Salient Features
The medium of instruction is the state's regional language along with English.  
The syllabus is designed by the department of Education of the specific government. For example, the Maharashtra State Board of Secondary & Higher Secondary Education is given by the local government's education department.  
Domicile students of the state have an advantage over other students. 
Syllabus recognizes and includes the local culture and traditions  
State boards are relatively cost-effective and have affordable fee structures 
Advantages
The syllabus is easy to understand when compared to other boards. It is customized for state students.  
The second language is generally the state language which strengthens the love for languages and helps the students learn their mother tongue academically.  
The state board schools are relatively cheaper and more affordable. The tuition fees are less when compared to private schools offering CBSE, Cambridge, or IB board.  
It is easy to score in state boards than in national boards like CBSE, ICSE, or IB.  
State boards offer lesser competition and allow students to grow at their own pace.  
Disadvantages
State boards syllabus is not uniform and can be tough for students whose parents move a lot across India.
State boards offer limited subjects and may have regional bias based on the state. The syllabus is generally influenced by the state, its language, local culture and history.
State boards are not an ideal choice for higher education as they may not be accepted by all universities.
Marking schemes are lax and allow students to score better in exams but these scores are not real indicators of academic excellence.
State boards books are not a standard material for national entrance exams and students may have to buy NCERT books along with their state board books to prepare for 12th and entrance exams.
2. Central Secondary Education Board (CBSE)
CBSE (Central Board of Secondary Education) is one of India's most important and possibly most widely recognized education boards.
CBSE has managed this by implementing traditional teaching frameworks in most of the country's schools. This also refers to the national level board that is followed by many private and public schools around the country.
The board gives exams to both regular and private students. Candidates interested in distance learning can apply for admissions and evaluations.
Following grade 10, CBSE offers a variety of subjects in science, business, and humanities to its students. After completing high school, students can submit applications to various universities for further education.
CBSE is the most widely used and recognized board in India today. CBSE has succeeded in establishing a universal education board for the majority of schools in the country.
It is also the national scale board, used in many private and public schools around the country.
Salient Features
CBSE offers uniform curriculum across states in India
CBSE board is the oldest and most popular board in India
It is conducts 10th and 12th board exams across the nation and is responsible for conducting national exams for admissions to dental, medicine and engineering colleges.
CBSE uses English and Hindi as a medium of instruction. It also uses other regional languages.
CBSE syllabus is relatively easier when compared to other boards. Its combination of practical and theoretical knowledge.
Advantages
CBSE offers over 211 subjects to students to help them pursue a wide range of careers. There are popular subjects like science, maths, and career-oriented subjects like business studies, legal aptitude, psychology and entrepreneurship to focus on career development.
The CBSE syllabus is uniform across India. This means students whose parents are constantly on the move due to their jobs can easily adapt without any academic lag.
The CBSE is responsible for conducting national level entrance exams for engineering, health, and dental institutes. Students preparing for these exams can make use of their NCERT textbooks to prepare for the paper without any extra work or stress.
There are over 24000 schools in India that offer CBSE board to students. It is one of the oldest education boards in India and a trusted education provider since 1929.
Syllabus is easily accessible on the NCERT website and students can download it for free.
Disadvantages
The focus is on theoretical knowledge and rote learning over practical and experimental learning.
Syllabus is not as challenging and students are forced to mug up answers to excel in exams rather than learn concepts in a unique fashion.
Students are encouraged to be free minded and individualist. They are required to follow text-books and focus on gaining marks over real skills and research acumen.
Syllabus is standardised which means that it does not focus on local culture and learnings.
CBSE books are expensive when compared to the state board books.
Focus is on subjects like science and mathematics and it might prove difficult for students to excel in school if these subjects are not their strong suits.
Regional bias towards Emphasis Hindi language. Many CBSE run schools require students to study Hindi as a second or third language which can be lengthy and tough on students whose primary language is not Hindi.
3. CBSE Board Exams 2022
Approximately 35 lakh students appeared for the CBSE board exams 2022, which includes 21 lakh Class 10 and 14 lakh Class 12 students.
CBSE is far more accommodating to students than state boards. Its course structure guarantees that school children do not encounter a huge amount of pressure, and texts are made engaging and informative.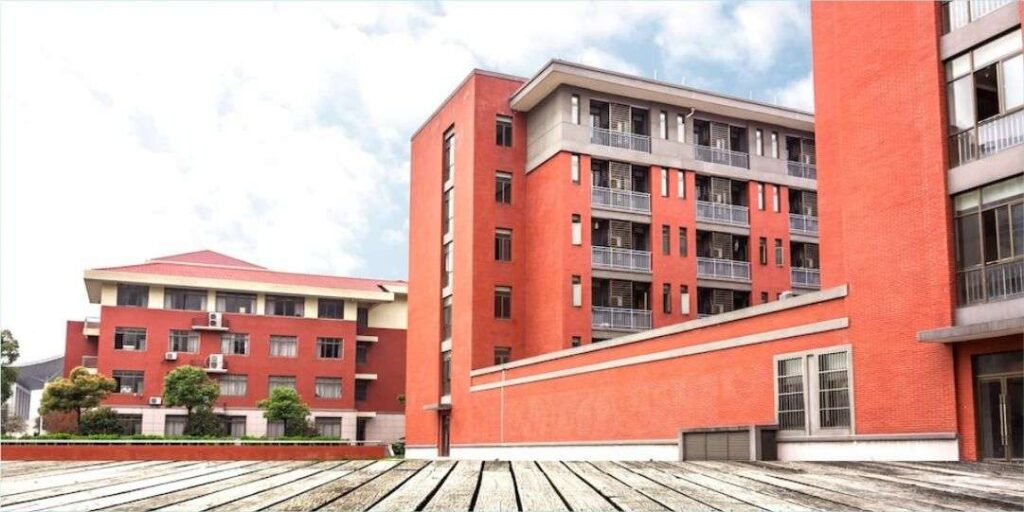 4. Indian Certificate of Secondary Education (ICSE)
The ICSE, or Indian Certificate for Secondary Education, provides a fantastic program that reflects on the fundamentals and principles of ideas.
It is yet another of India's practical education boards. The Council for Indian School Certificate Examination is a private school board in India.
The purpose of this board is to undertake a basic education analysis using the English medium to the New Policy of Education 1986 (India) recommendations.
Salient Features
ICSE uses English as a medium of instruction
It focuses on practical and experimental learning over rote learning.
It offers a variety of subjects and extracurriculars for students to excel and encourage overall development
ICSE helps students prepare for English proficiency exams like TOELF and IELTS. It is helpful for students who wish to appear for SAT and ACT exams for US undergraduate admissions.
Advantages
ICSE board has a vast syllabus which covers different topics in great detail and provides students with a comprehensive understanding of each subject.
Students from ICSE board have an impressive command over English language as compared to other boards. It only uses English as a medium of instruction. This is extremely if your child is planning to study abroad or appear for competitive exams like IELTS, TOEFL and SAT. It will give your child an edge over others.
From fashion designing to legal studies, students can study a deal of subjects under the ICSE board.
ICSE focuses on practical learning and goes beyond the textbooks. It encourages students to apply their learning in the classroom to real life.
ICSE board is internationally recognised and over 2500 schools in India use ICSE board. ICSE board is one of the oldest boards in India and founded in 1958.
The board is extremely advantageous for students who wish to develop a strong command over English language to study abroad.
There is no bias when it comes to subject preference and students are encouraged to participate in physical activities.
Disadvantages
ICSE only uses English as a medium of instruction and no other language. This can be alienating for students who are well-versed in Hindi, Marathi or other regional languages.
ICSE has a vast syllabus which leaves little room for extracurriculars and physical activities.
There is no special advantage or preference given to ICSE when it comes to study abroad applications. It can help students crack TOEFL and IELTS but it does not guarantee admission.
ICSE board is more expensive than government board or CBSE board. However, this too differs from school to school.
In order to appear for ICSE board led exams, students have to be enrolled in an ICSE-run school. This is an option under boards like CBSE or state boards where students can appear for the exam.
Not a good option for students whose parents travel a lot. ICSE board is not offered by a majority of schools and it can tough for students who are on a move.
Additional read: Famous Indian personalities outside India
5. Council for the Indian School Certificate Examination (CISCE)
CISCE is run by the private companies' national education board in India which controls the Indian Certificate of Secondary Education (ICSE) and the Indian School Certificate (ISC) for grades 10 and 12.
It was established in 1958. The CISCE is affiliated with around 2,100 schools in India and across the world. The Council conducts annual evaluations for Grades 10 and 12 in February and March.
The board only gives exams to regular children.
6. National Institute of Open Education (NIOS)
The National Open Schooling Institute's (NIOS) purpose is to create a system of education that is adaptable and accessible to all children. It was among India's numerous student-friendly education boards.
It is child-centered and assists individuals in developing decisions about what to study and how or when to learn. The NIOS is a national board that administers intermediate and post-secondary exams similar to the CBSE and CISCE.
It also offers a collegiate education following high school.
Salient Features
NIOS is an open learning school board for students of all age groups. 
It is an alternative for students who have gap years, disabled students, and students who cannot afford regular school.  
NIOS is flexible and offers students an opportunity to study remotely.  
It is an option for parents who wish to home-school their children and design their own curriculum.  
Advantages
NIOS is an open school and the biggest advantage of this education board is that it offers flexibility in terms of classes, attendance, courses, subjects, and time period. Students can complete a year in 4-5 years, and choose their courses and subjects.  
There is no age bar. Students of all age groups can enroll in any course and complete their schooling.  
NIOS conducts public exams twice a year for students.  
NIOS board paves the way to study at top universities and colleges.  
There are special facilities for students who are disabled. They are free to give exams at their own pace and complete the course as well.  
It is recognized by the government of India and completes their schooling to apply for higher education.  
It is extremely cost-effective and can help parents a lot of money. This is extremely useful for parents who want to home-school their children.  
Disadvantages
There is no teacher supervision and students who not have proper guidance for subjects.  
There is no structure for choosing subjects. Students may end up opting for subjects that do not prepare them for college or higher education.  
Students have to opt for private tuition and self-study as they are no classrooms.  
Students miss out on the class environment and school experience.  
NIOS board does not help students prepare for particular exams or study abroad.  
Students have to be self-motivated and driven to excel in this board. 
7. International Baccalaureate (IB)
The International Baccalaureate is a non-profit academic organization that is one of India's top-tier education boards, giving better educational opportunities to kids aged 3 to 19.
The IB schools are regarded as distinguished while also being expensive. It offers three key initiatives: the Primary Year (KG to Class 5), the Middle Year (Class 6 to Class 10) Program, and the Graduation Program (Class 11 and Class 12).
Salient Features
IB board is an international board recognized in 160 countries.  
It offers a variety of subjects, extracurriculars, and sports to students.  
It helps students prepare for study abroad applications and has a curriculum designed to enable students to excel in foreign universities.  
The board offers 4 main programs called IB Primary Years Programme (PYP), IB Middle Years Programme (MYP), IB Diploma Programme (DP), and IB Career-Related Programme (CP).  
Advantages
IB is a global program with 5000 schools in 160 countries. It is easily the most recognized and popular board in the world.  
IB offers students global exposure and the learning approach is dynamic and international. 
IB board prepares students for studying abroad and the transition to foreign universities is relatively smoother for IB students because the curriculum is global. 
IB board is great for skill building and gives equal importance to academics and extracurriculars.  
IB board helps with study abroad applications by offering subjects like essays and by including extracurriculars that add value to the student's application.  
IB board also offers students constant guidance and has a great teacher-to-student ratio when compared to other boards.  
Disadvantages
IB board is expensive and it can cost up to Rs. 3-4 lakhs per annum to send your child to this board.  
IB helps with study abroad applications but does not guarantee students a place in Ivy League or foreign universities.  
IB board schools in India are limited and generally located at the outskirts.  
The syllabus for students in 11th and 12th can be overwhelming. Students may feel burdened by the workload in their final year because they have to manage university applications and exams together.  
IB board lacks flexibility in subject selection. Students cannot opt for 2 subjects together from the same category (there are 6 categories and all subjects have to opt for one subject from one category) 
FAQs
Which board is best for education in India?

CBSE is the most popular and preferred education board in India. There are over 24000 schools that offer CBSE curriculum to their students.
Which is the No 1 Board in India?

CBSE is the considered the no. 1 education board in India because of its popularity and uniformity.
Is CBSE better than ICSE?

CBSE is more popular than ICSE. Both are their set of merits and demerits and parents can choose the education board in India that matches their child's academic preferences and interests.
Which education board is biggest in India?

CBSE is the biggest education board in India.
Is ICSE harder than CBSE?

Yes, ICSE is considered tougher than CBSE because of its vast syllabus. However, the difficulty level differs from student to student.
These are some of the best education boards in India for schooling. Each board has its own set of merits and demerits so make an informed decision before enrolling your child.
Parents can also switch the school board based on their child's changing interests and help them advance in their dreams!
Consult an expert advisor to get the right plan