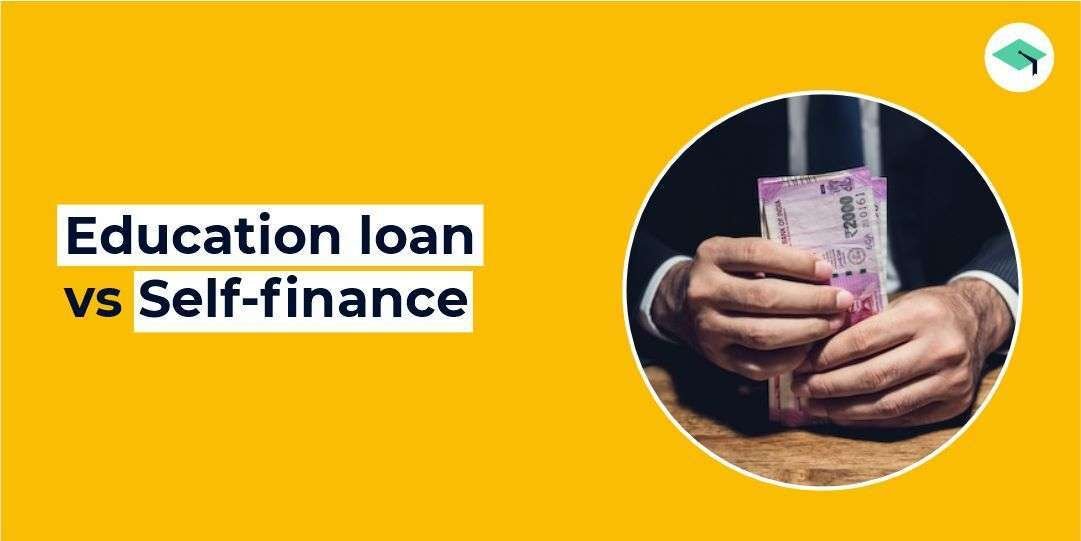 Education loan vs Self-finance. Which is better?
Choosing between an education loan vs self-finance for your child's higher education is as tough as planning for a child's higher education.
Most parents consider self-financing a viable alternative to pay for their child's education by liquidating valuable assets like land or FDs or borrowing from family, friends, and relatives.
Such financial assistance is not available to all families. This is when a student loan can help. Let's look at the benefits of student loans and their preference over self-financing.
Self-financing
Taking out an education loan can be a financial burden for most students and parents, so they prefer self-financing as a viable option to avoid future debt.
For one reason or another, students don't want to be burdened with EMIs when they can pay for everything at once.
What exactly qualifies as self-financing?
Self-financing may be preferred in the following circumstances:
Paying for your own education
Request for financial help from family, friends, or relatives
Securing funding from a third party (excluding government banks or education loan providers)
Education Loans
In the debate between education loan vs self-finance, education loan has emerged as a strong competitor. The demand for student loans in India has increased steadily even during the pandemic.
Collateral loans or Secured loans are offered based on collateral provided. When a borrower pledges collateral to obtain a loan, the lender is guaranteed partial compensation for any outstanding loan debt.
In case of payments are not made on time, they can seize the mortgage and sell the property. The best mortgage loan providers in India are government and commercial banks
Collateral Free or Unsecured loans do not require any collateral to be pledged. These loans are available to students with insufficient assets to pledge.
However, when financing unsecured loans, lenders consider factors such as parental income, university ranking, and fees are taken into account when considering unsecured loans.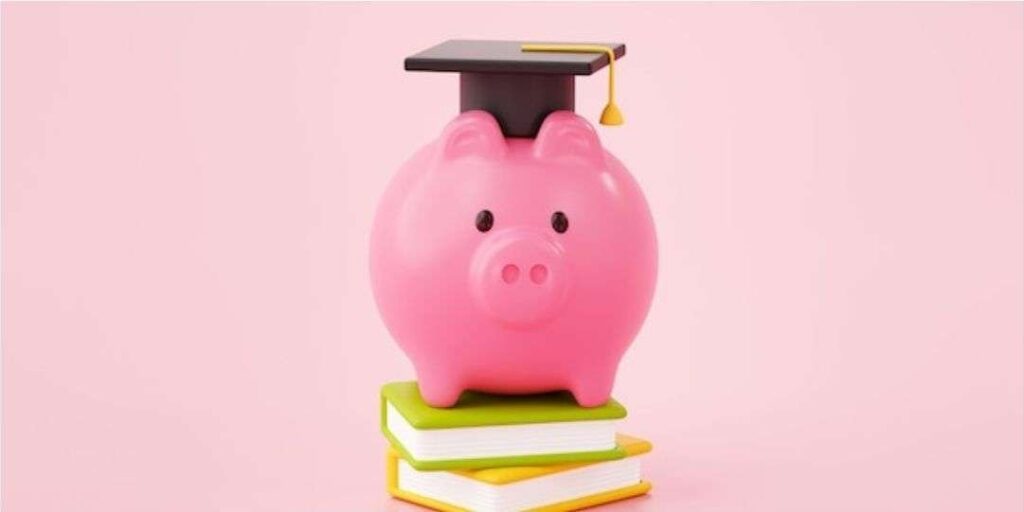 Education loans vs Self Finance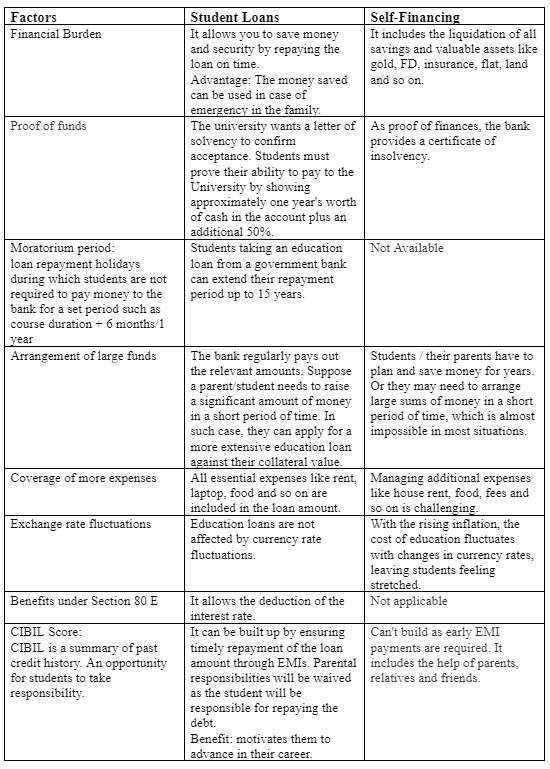 Conclusion
Student loans come with several benefits, whereas self-funding has limited benefits. Self-funding your child's higher education can help reduce your child's financial burden.
Saving for a child's higher education may be tricky, but if you plan early, you can start from a small amount and create a large corpus over time to protect your child's future.
If you are facing difficulty in saving and do not know where to invest your savings, then download the EduFund app today and connect with experts to know how you can save and plan for your child's higher education.
Consult an expert advisor to get the right plan