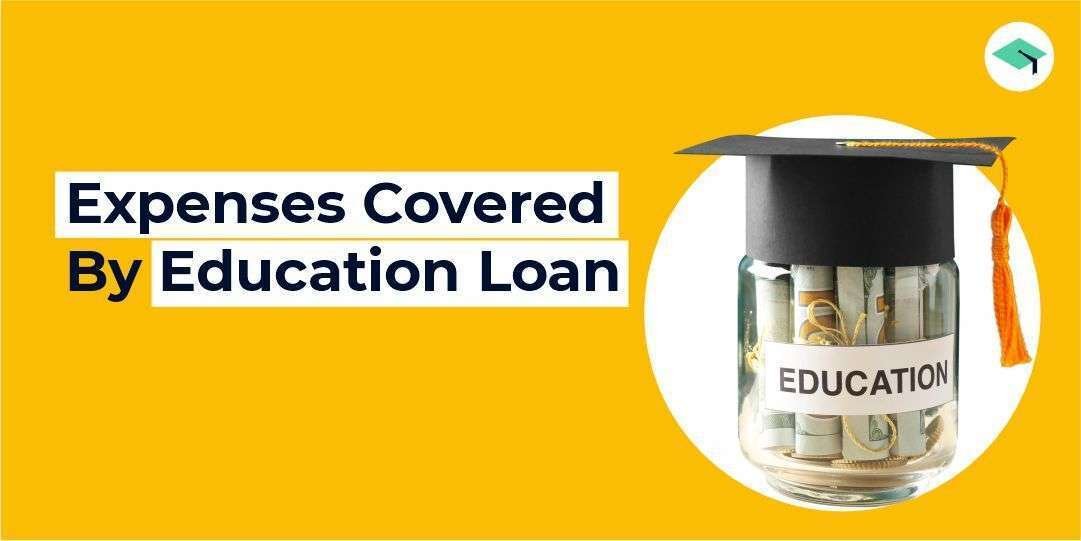 What are the expenses covered under education loan?
Education expenses are soaring high in leading institutions. Hence, students of lower and middle-income states are finding it difficult to manage the associated expenses.
One of the first considerations that come to mind while thinking about studying in a top institution far from the home city is the expense of accommodation and studying there. Students take out school loans and, in many instances, disregard the expenditures covered by the loan.
People perceive school loans from a particular perspective, viewing them as a limited funding source covering the tuition charge. But student loans have changed substantially over time, including much more than the average person may imagine.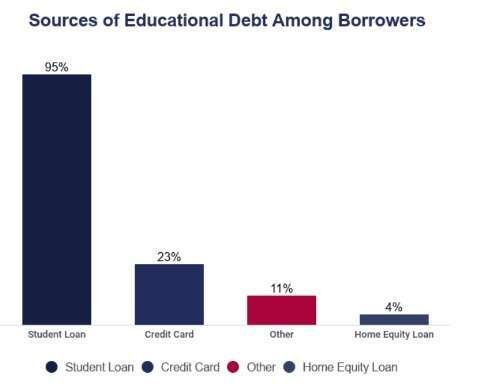 Below are some expenditures that financiers often include while providing education loans. These expenses being considered as a part of a loan shall differ from bank to bank:
Expenses covered under education loans
1. Tuition charges
University tuition costs account for over half of the entire cost of a student's higher university education. Tuition fees are the highest cost that must be paid to the institution.
As a result, it is supported by all financiers like government banking institutions, non-banking finance companies, private sector banks, multinational lenders, and other lenders.
One of the primary reasons individuals would take out an education loan is to pay for tuition charges since the remaining expenditures may be met if they do any part-time jobs.
Read more: Tips on how you can pay off educational loan
2. Tickets for travel
Traveling to a different state is a significant investment for children from poor and middle-income families. Though the amount is not too huge, many lenders will allow the provision to include the plane ticket cost in the aggregate loan balance.
It is required to be considered that banks do not normally include travel expenses as a defaulted element of the loan. This can be incorporated at the borrower's desire. It is recommended to include the transportation cost in the loan for individuals who could not afford it.
3. Expenses associated with aids for studying
Studying is not limited only to education. Studying in reputed universities far from home city entails a larger range of activities to be completed as part of their studying process.
This includes project work, research, group projects, scientific studies, etc. The value of college tuition charges should not be confused with expenses associated with studying.
Many banks recognize this and, subject to a limitation, issue loans for library expenses, laptops, stationery, and so on. It's usually a good idea to check if the education loan funds the study expenses.
Read more: How much expensive is education abroad
4. Health insurance and coverage
Health insurance is not typically included with student loans. The majority of lending institutions don't cover the expense of health insurance.
Still, some banks may agree to cover the expense of health insurance per the ask of the borrower. Therefore, just a few banks would consider health insurance as a portion of the loan.
5. Expenses for daily living
Living expenditures could be a fairly large bracket including eating, accommodation, everyday expenditures, etc, especially when studying in a different state from the home state.
There is little consistency in how loans meet expenditures. Certain banks sometimes restrict monthly spending based on a percentage of the entire loan amount, whereas other lenders may use a different technique to calculate the corresponding living cost.
It is important to consider the degree of coverage information and loan coverage while taking a certain loan.
Education loan portfolio in Tamilnadu and all India level
Up until 2013–14, both in Tamil Nadu and in all of India, the growth of the education loan portfolio was decelerating.
However, in 2014–15, it surged to double digits, only to moderate in the years that followed. Tamil Nadu's increase of student loans went into the negative zone in 2018–19, while the rate of fall slowed down in 2019–20.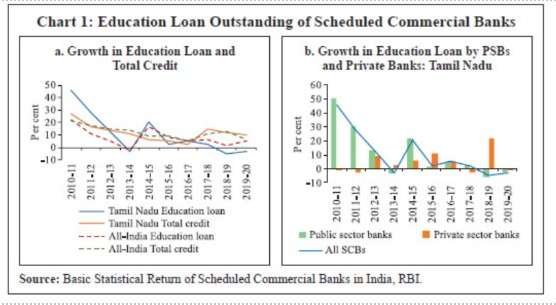 Though southern states comprise a large share of PSB education loans, they also account for the majority of accounts that turn in non-performing assets and the total amount of outstanding NPAs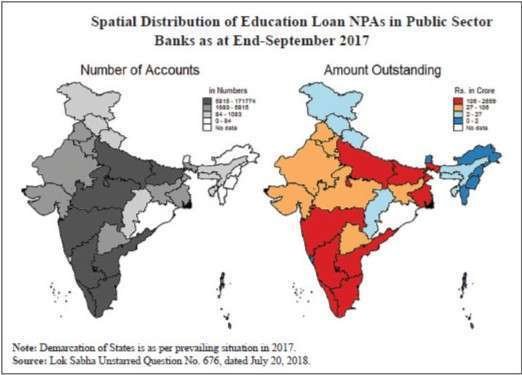 Education loan interest rates 2022
Find out the most recent interest rates for student loans from the largest banks in India so you can compare rates and select the one that best suits your requirements. A variety of factors affect how much these loans will cost in interest.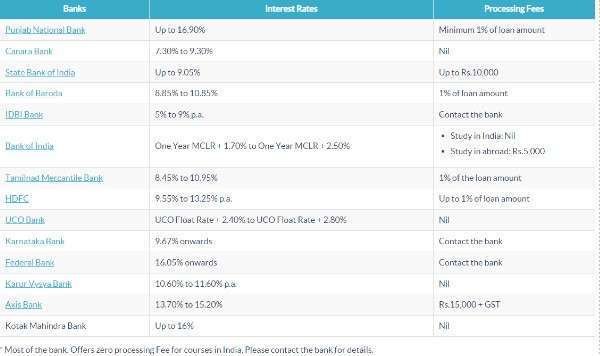 Conclusion
Students must evaluate the aspects discussed while managing funds for their studies when calculating the loan amount.
The expense of education in top universities is significant, running into many lakhs and sometimes into crores. As a result, students must look forward to seeking advice from experts and financial institutions operating in this sector.
With their recommendations & suggestions, students can be confident that their loan would cover all of their expenditures.
While considering expenditure coverage, consider that the loan must be returned, and the interest amount on the loan is substantial.
So, enlisting the assistance of specialists will assist in weeding out less acceptable possibilities and incorporating the more essential recommendations. Thus, it will benefit the borrower in the longer – term.
Consult an expert advisor to get the right plan for you