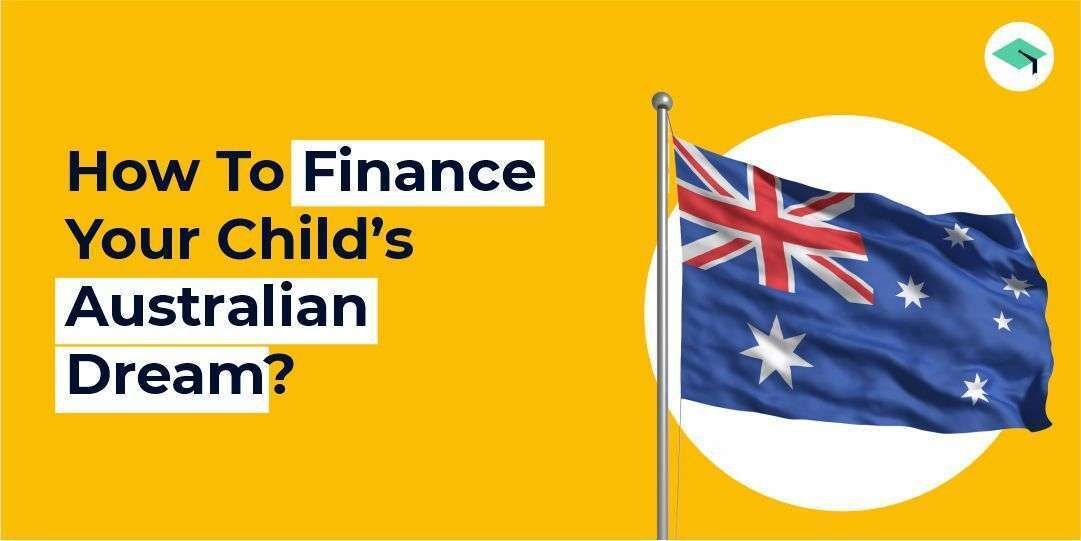 How to fund your child's Australian dream?
Australian universities are a dream for many students aspiring to do higher education overseas. According to QS world rankings 2022, Australia's 7 universities make it to the list. 
As per Top University's stats, "A 4-year degree in Australia costs up to $ 45000."
The tuition fee varies between 30000 AUD – 50000 AUD a year, which is the average cost. Depending on the course and the university, tuition fees may differ. However, the tuition and living costs are comparatively high depending on individual circumstances.
As a parent, you must worry about overseas study costs. Here are the best ways to save and finance your child's Australian dream.
What are the estimated costs for studying a course in Australia?
| | |
| --- | --- |
| Degrees in Australia | Approximate costs |
| English Language Study | AUD 18,240/Year |
| Vocational Education | Up to AUD 28,500/Year |
| UG (Undergraduate Degree) | Up to AUD 45,000/Year |
| PG (Post-Graduation) | Around AUD 48,000/Year |
| Doctoral Degree | Around AUD 48,000/Year |
How to plan finances for your child's education in Australia?
So, these are some estimated costs of studying in Australia. The expenses differ according to the course chosen. Given the cost, here is how you can finance the child's tuition fee and living expenses in Australia.
1. Applying for a scholarship
Every university aspires to nurture talents from around the world and to encourage students; universities offer scholarships based on merit. Students should keep a keen eye on such scholarships and apply for them. An eligible student may be able to cover their tuition fees throughout the course by getting the scholarship.
2. Applying for personal loans
The parent can apply for personal loans if a student does not qualify for funds, scholarships, or grants through different sources. Personal loans are easy to prepare for and have competitive interest rates.
You can manage it feasibly by splitting the repayments. Such loans may be a good option for average students pursuing higher education at Australian universities.
3. Work while studying
In Australia, one can quickly get a part-time job that pays hourly. It will help the student financially but also help gain exposure to the different industries and how they function.
Students can work for different paid internships, apprenticeships, and as a trainee for other firms to fund their daily expenses and tuition fees.
Read more: Can you really do an MBA in the UK for under 25 lakhs?
4. Check out student loans
Student loans are high-interest loans taken for the specific purpose of funding overseas education. You can apply for these loans through lenders, the government, or financial institutions.
Eligibility criteria for student loans:
The applicant must be an Indian citizen.
The age must be 18 years, or their parents will have to take the loan on their behalf.
Admission confirmation from an Australian university is required.
The candidate must enroll in a course recognized by the funding institution, such as a job-oriented degree, diploma courses, etc.
The student/parent should keep up with the terms of the loan/loans and their tenure. They must assess the best option available. One can take student loans for a longer duration ranging from 10-20 years.
Expenses covered under the student loan include:
Tuition fees for the course.
Cost of accommodation of student.
Purchase books, laptops, and stationery as needed.
Other such expenses as required to complete the course.
Cost of study tours, project work, etc
5. Minimize the risk of investments
If you have been investing in your child's Australian dream for a long time, safeguard it. Shift these investments to a minimal risk fund like an FD (Fixed Deposit) towards the last stages of the investment horizon. You can also switch to a savings account. It ensures the safety and provides interest in your money.
Read more: Can your child study for an MBA in Canada for under Rs 40 lakhs?
How do I apply for an education loan? What documents do you need?
If you want to finance your child's education, make sure you have these documents:
Admission letter from the university
Study-related documents
Candidate's PAN number
Statements of the guarantor, borrower, or student's account
A copy of the income proof of the parent or guarantor
Proof of assets
Bottom Line
These are some ways to finance your child's Australian dream. What is the best option for you?
Consult an expert advisor to get the right plan for you