How to fund your child's living expenses in London?
You are probably a little concerned about the recent increase in tuition costs if your child plans to attend college in a city like London.
With the rupee falling against foreign curries like dollars and euros, your child's living expenses in London will be directly impacted.
Going to university is an essential step on the career ladder and you can't delay it no matter how high the cost may be. But you can budget and invest so that your child has enough funds to sail through economic upheavals.
Living expenses in London
If your child wants to maintain the life they had with you in your native country, it will most likely be quite expensive, so they may have to make sacrifices!
Student Accommodation
When your child enters the UK, there are various places for him or her to live, and the prices vary. For example, the Halls of Residence option typically costs around ₹4,000 to Rs 7,000 per week.
They might also look for rooms in houses or apartments. Rents might start at ₹3,000 per week and go up depending on the quality of the accommodation.
Here is an estimate of how much you or your child would pay for basic things while in the UK:
Food – ₹2,000 -3,000 weekly on food supplies.
Telephone (landline) – roughly ₹1,700 – 3,000 Monthly
Telephone (mobile) – starting at ₹400 weekly.
DSL / Internet – about ₹400 weekly for standard DSL.
Bills – starting from ₹840 per week for bills including heating, water, and electricity.
Travel – starting from ₹800 per week.
Study Materials – about ₹600 per week.
Fun – A movie ticket costs about ₹700, a beer pint around ₹260, and a DVD rental of roughly ₹260.
Of course, this is not a complete list, but it will help you figure out how much everything will cost in the UK.
Whether it's studying today or in 10 years, you can use the College Cost Calculator to find out the cost of studying in London.
This calculator not only takes into account the future tuition fees but also calculates the cost of living expenses to provide an accurate estimate to parents sending their children to a foreign country.
These are inflation-adjusted so that you do not end up saving and investing less for tomorrow!
Additional read: How to Fund your Child's Masters in Ireland?
How to cover these costs?
Saving money in advance is essential for any prospective student and their parents. Even if your child is starting university within a few months, it is not too late to start saving, especially since the first few months might be the most expensive.
Here are some options for student financing in the UK because sending your child to school abroad will undoubtedly strain your finances:
1. Students Loans
Education loans and maintenance loans are two forms of student loans available in the UK. All of these loans are expected to be returned to the university to which your child is applying once they have completed their program.
Some universities may provide a partial loan to pay some of the university fees, while others may grant a full loan to fund university studies. The living expenses in the UK are covered by a maintenance student loan.
2. Grants and Scholarships
International students can apply for a variety of scholarships in the United Kingdom. Scholarships can be need-based or merit-based.
Scholarships are available through certain universities, as well as through government or non-governmental organizations.
Some of the leading universities in the UK, such as Oxford University, University of Cambridge, and University College London, are known to provide grants and scholarships worth up to ₹26.5 lakhs per year to international students.
Some popular international student scholarships in the UK are listed below:
Inlaks Scholarships
Cardiff India Scholarships
Chevening Fellowships
GREAT Scholarships
Charles Wallace India Trust Scholarships
British Council Scholarships for Women in STEM
3. Part-Time Jobs
Because of the easing of regulations governing the UK work visa, it is now simpler for international students, particularly Indian students, to obtain a part-time job.
Your child can work up to 20 hours per week at the degree level if they have a full-term visa during the study time.
Part-time work in fields such as marketing, accounting, healthcare, and education is usually more rewarding.
4. Teaching and Research Assistantships
Your child may even be able to finance their studies in the UK using research assistantships. This type of student finance is available to students seeking higher education in the form of a Ph.D. or any other related PG degree in the United Kingdom.
Students are typically compensated based on a specific number of hours worked, a fixed pay, or a fee exemption through scholarships.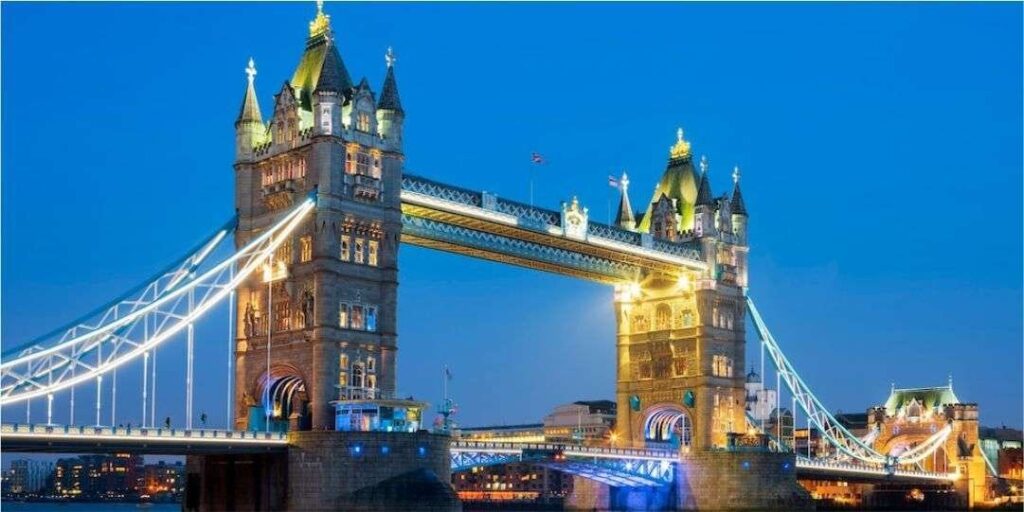 5. Alternative Funding Sources
Other student finance possibilities in the UK include travel grants for specified periods, awards for specific disciplines such as healthcare, nursing, and others, NHS support for dental or medical studies, and funding from outside organizations.
Sending your child to study in the UK is not easy, especially due to the exorbitant cost, but there are ways to ease these up and make it possible to fund their studies.
Always go through all the funding options available before choosing one from multiple sources to be clear.
If there is still any confusion or concern, the team of financial advisors at EduFund is just a call away to clarify any doubt or even gain information about these aspects.
Consult an expert advisor to get the right plan