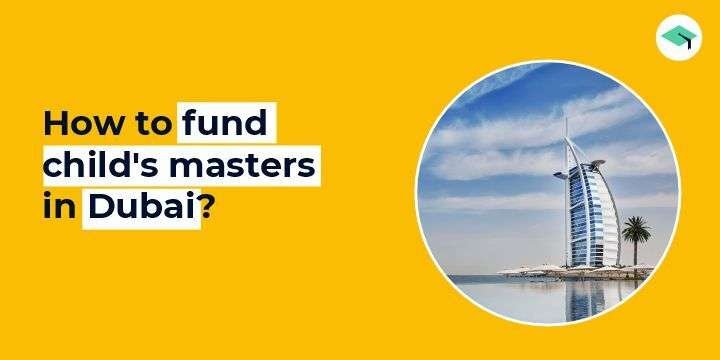 How to fund your child's masters in Dubai?
College costs, University fees, and related expenditures are fast growing worldwide, and education costs in Dubai will be no exception. Indeed, the UAE has been one of the world's top five most expensive university pricing areas.
Because of inflation, the cost of your child's education in the future may be substantially higher than the cost of education now.
Regardless of mounting academic expenditures, as a parent, you would want to create the best educational opportunities for your child to help them lead a successful life.
So, what are your plans to ensure that you are making efforts to save adequate funds for their further education while still preparing for retirement and personal needs?
Ways to fund your child's masters in Dubai
1. Approach a Financial Advisor
A financial advisor helps clients with how, where, and when to invest. They may guide you to find a comprehensive financial plan or specific investment vehicles to reach a significant financial goal. You can get assistance from a skilled financial expert on the below aspects:
Make a list of your life's goals, priorities, and fundamental economic beliefs.
Set financial objectives.
Set priorities and allocate suitable amounts of surplus revenue to specific purposes.
Choose appropriate investment schemes to assist you in meeting your goals.
Financial advisors from EduFund help Indian parents plan for their children's future. They help parents choose the right savings plans that suit their child's educational aspirations.
You may use the EduFund app to plan and save for your child's school (short-term goal) and college expenses (long-term goal).
You may also modify your goals to your individual needs. Parents can use the app to save for their child's education by investing in mutual funds and US stocks.
The app also has a unique college cost calculator that tells parents the future costs of college and helps them plan and save early towards it.
2. Begin early savings
The most straightforward method to afford your children's educational aspirations is to begin early; the sooner you start, the better!
You must begin saving as soon as your child is born; if you've not already started to save, now would be the apt time to focus on your savings. Even small monthly savings add up to a significant amount over time.
You may begin with as little as Rs 5000 each month, which can aggregate and develop to about Rs 10,00,000 in 18 years if your investment grows at 7.00% per annum. Compound interest has more time to work when the horizon is longer.
3. Make your money speak for you
Deposit account rates have always been lower than the current inflation rate. Furthermore, education inflation is much higher than household inflation; thus, it is critical to invest in assets that offer better returns.
Mutual funds are an excellent solution for combating inflation and reducing the risk. A well-diversified selection of international mutual funds should allow you to accomplish your investment objectives with little effort.
Mutual funds are generally regarded as a secure investment that enables the client to grow their savings with little risk.
A mutual fund invests in several assets; even if one of the sectors or assets performs badly, the overall investment is not affected by that.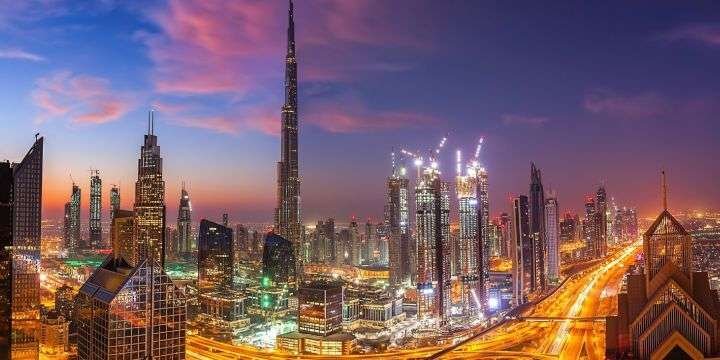 4. Maintain your commitment
Investing is a tedious process, but it is ultimately profitable. Honoring your commitment throughout the investing period is critical to the success of your kid's savings plan.
There will be times when appealing investment prospects will entice you, or market volatility will reduce your investment value; do not be distracted and stick to your commitment.
Markets will be unpredictable in the short and medium term, but they will reward you with significant profits in the long run.
Remember that the goal of this investment is to save for your child's higher education.
Additional read: How to plan child's master's in the UK
College costs vs earnings
College prices in US regions have risen by 169% since 1980, while incomes for employees aged 22 to 27 have increased by 19%.
The average cost of an overseas education ranges from $27,330 for government in-state university graduates to $55,800 for privately funded university students.
Tuition expenses, accommodation, grants for books and classroom supplies, transportation, and other incidental expenses are all included in college costs.
Tuition costs for an entire year at universities in the UAE can range from the US $13,000 to $35,000 for international students. The costs for some specialized courses may be expensive as well. Most colleges in the UAE charge an application fee of around $55.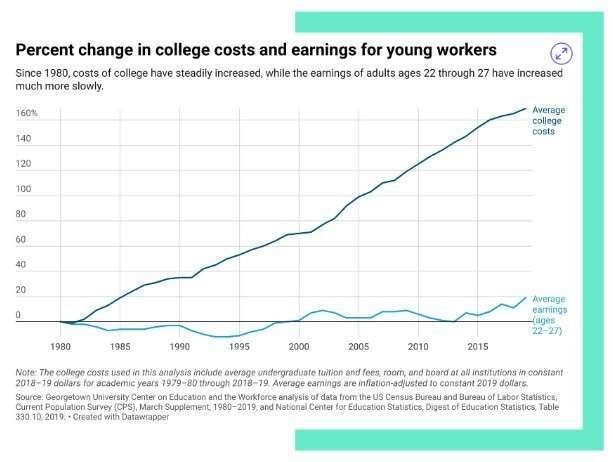 Dubai University Fee as on 2022 (Fees Structure In AED)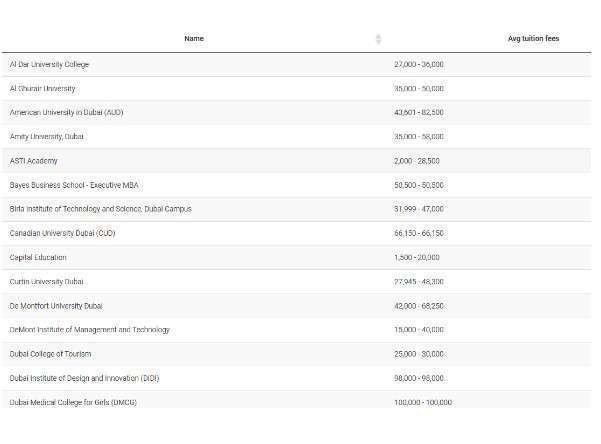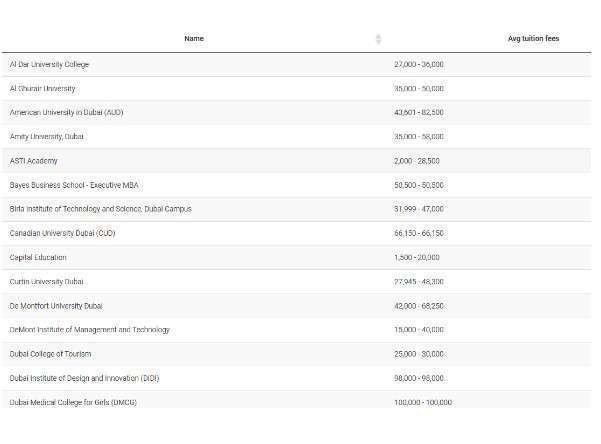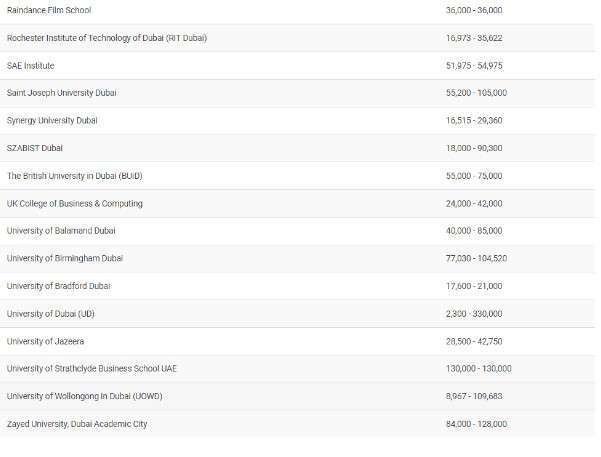 Bottom line
It is important to invest early to meet the education expenses of your child. Understanding the present financial situation and developing a workable budget strategy is critical.
Hence, it is crucial for parents to set aside some money each month to save for their child's education in the long term.
Consult an expert advisor to get the right plan