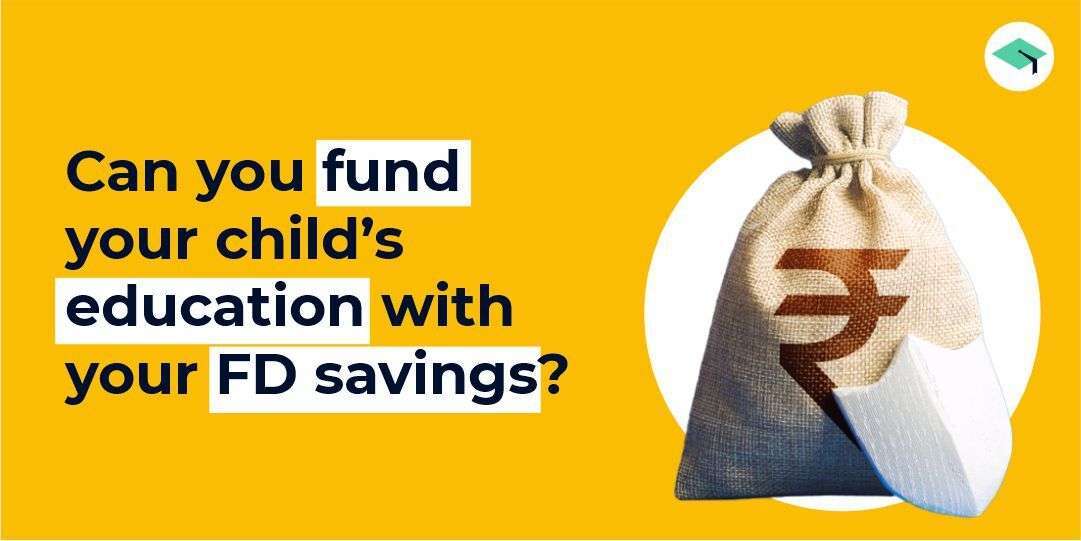 Can you fund your child's education with your FD savings? All you need to know
Rising school fees and medical expenditures and increasing living conditions have forced several parents to keep saving intensively.
Child FD plans are the ideal solution for anybody searching for better options and longer-term investment products to build a foundation.
Many government-recognized fixed deposit programs for children in the industry complement independent schemes offered by Indian banking institutions. 
How are FDs a secure savings plan for your child's education? 
FD plans allow you to deposit your money with a bank and receive interest on it. The funds grow in line with the interest rate, and you may withdraw them at the end of the FD term. Because of the safe investments, this is a secure investment instrument popular among individuals who prefer little risk.
Minors' parents can now register an FD account on their behalf to save and develop a foundation for their children. These deposits might provide the necessary financial push to a child's hopes and educational goals. When the kid reaches adulthood, they can acquire control of the account and spend the funds as per requirement for education.
One of the best long-term investment options, especially for customers concerned about the security of their assets, is the traditional savings model of FD investments.
You may create a fixed deposit account through any bank with a set sum for a lengthy period, such as three, five, or ten years, at a specified interest rate ranging from 3% to 6.5 % each year. After the term, the capital and interest can be withdrawn.
Best FD interest rates are offered basis effective dates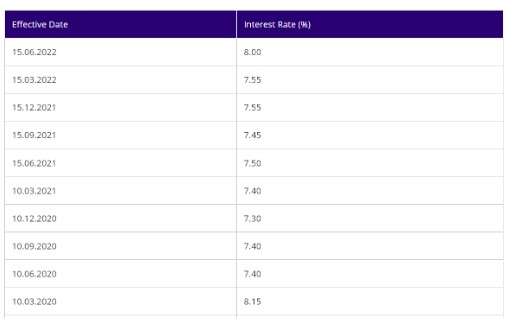 From 2015 to 2020, the value of bank fixed deposits as a component of wealth generation in financial assets in India was calculated.
In the fiscal year 2020, Indians maintained about 46 trillion rupees in bank fixed deposits as individual assets. This was a significant rise in the value of fixed deposit assets over the previous fiscal year's 44.18 trillion rupees.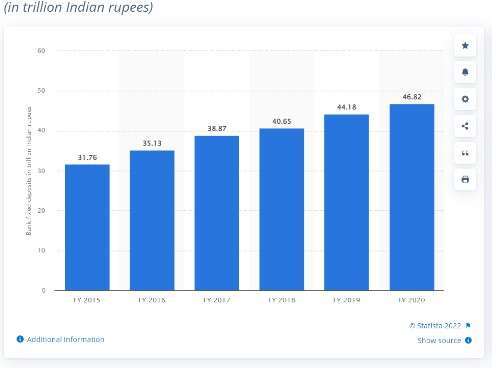 Why invest in FD savings for your child's education? 
The following essential reasons to invest in child FD plans entice parents greatly.
1. Higher FD interest rates:  
Interest Rates from 4% to 7% can be earned on Fixed deposits for children. Furthermore, the yearly compounding of the FD bank rate results in a larger total upon maturity.
High-interest rates can meet the expenses to be incurred for educational expenses. 
Best fixed deposit with the Highest interest rates in 2022 
Planning Fund for Your Child's Education is made easier by the best FD rate on fixed deposit investments. In India, investment terms ranging from 7 days to 10 years are available to suit your needs.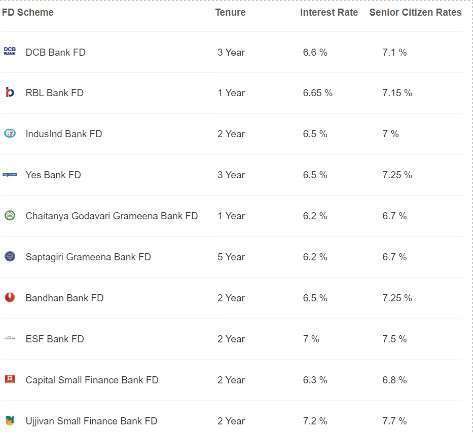 2. Flexibility in FD duration:  
Several FD schemes enable the investors to choose a tenure typically lengthened ten years or more. To get the gains of compounding, it is best to choose a longer term. 
Account holders benefit from flexibility in Fixed Deposit periods, which includes advantages as follows. Thus, investors can plan accordingly to save for a child's education. 
Competitive interest – Flexible Fixed Deposits provide more excellent interest rates than Savings Accounts, allowing you to make more money with your money. 
Adjustable tenures – Varying banks provide numerous tenures for Flexi deposit programs, guaranteeing that one picks a term that best meets their financial demands. 
The amount for investment – Individuals can pick the proportion they want to invest, with different banks accepting varying amounts as deposits. 
Early withdrawal – Several banks permit premature withdrawals from Flexi fixed deposit accounts due to particular restrictions. 
Loan provision – Depositors can typically obtain loans against flexible fixed deposits, depending on bank restrictions. 
Read more: Additional school fees parents need to pay in 2022
3. Assured returns:  
An FD account's returns are secured and assured. There are no fees associated with obtaining the maturity money. The full payment is paid as a lump sum to the recipient. The monetary benefits that an FD provides are unaffected by market volatility.
A loan over gold can be undertaken for a maximum of 80% of the deposit value, while a loan obtained on the FD amount can be taken for a maximum of 90% of the initial deposit.
With a fixed deposit, investors may also choose a flexible duration to invest money that meets their needs. Parents as Investors can feel guaranteed the amount they can expect, which helps to plan their child's educational dreams. 
4. Low minimum deposit quantity:  
The minimum investment is not significant enough to take away your money. You may also choose a monthly structured investing option with specific child fixed deposit plans.
For most banks, the minimum FD amount is as little as 5000 rupees. Certain banks may need a minimum of 10,000 rupees if this is your first fixed deposit.
Since the deposit quantity amount is not too huge, parents can start early with their FD savings to meet their future educational expenses.  
Conclusion 
Start saving for a child's educational fees as early as possible. Parents must also invest wisely to obtain the best results. Parents must set money away regularly to save for their child's education.
The decision to invest should be based on the product's expenses, tax-efficient yields, expenses, and volatility.
With a well-planned long-term approach and a well-chosen FD scheme, parents may accumulate significant capital and ensure their child's educational aspirations are funded over time. 
Consult an expert advisor to get the right plan