Growth vs Dividend Reinvestment. Which one is better?
In the previous article, the discussion was about: debt funds vs hybrid funds. This article will discuss the growth vs dividend reinvestment plan.
A mutual fund is a financial trust that collects funds from investors and invests them into different instruments like stocks, bonds and other money market instruments.
Fund managers manage mutual funds. They make investment decisions on behalf of the people who have trusted them with their money.
There are different types of mutual funds, such as equity mutual funds, debt mutual funds, and hybrid mutual funds, depending on the investment proportion in debt and equity.
These different types of mutual funds vary in their risk and return potential. Mutual funds are one of the most popular investment options today.
Growth vs Dividend Reinvestment
When it comes to choosing mutual funds, an investor has many options. The choice between a fund with a growth option and a dividend reinvestment option is one of the more perplexing ones.
Each form of the fund has its pros and cons; which is a better fit for you as an investor will entirely depend on your specific needs and circumstances.
If investors are not interested in taking dividends, they can pick between a growth option or a dividend reinvestment option with mutual funds.
With the growth option, the investor allows the fund operator to invest dividend payouts in more securities, increasing their money.
On the other hand, dividend reinvestment allows fund managers to use dividend payments to buy more shares in the fund on the investors' behalf.
The Growth Option
The investors don't earn dividends from stocks held in funds in the growth option. Instead, reinvestments are made from the dividends into these funds – the unitholders benefit from compounding – earning a profit on profit.
Mutual funds' net asset value (NAV) rises while the number of units remains static. As a result, unitholders who choose this option will be able to create higher returns with the same number of units.
The growth option is not a very smart choice for investors who want to obtain a regular cash distribution from their assets. It is, however, a strategy to maximize the funds' NAV and earn a more significant capital gain on the same number of shares purchased, when selling the mutual funds.
An investor does not receive additional shares in this situation, but the value of the fund shares increases.
Dividend Reinvestment Option
The option of dividend reinvestment is considerably different. Dividends that would normally be distributed to fund investors are used to buy more shares in the fund.
When the dividend payments are made on the fund's equities, the investor does not receive cash. Instead, the funds' administrators utilize the money to automatically purchase more fund units on behalf of the investors and send them to individual investors' accounts.
This strategy gradually increases the number of shares owned, resulting in a faster increase in account value than if the reinvestments of dividends weren't made.
Many investment firms provide this service for free to their shareholders. When investors sell their units in a mutual fund, they make a profit.
| | | |
| --- | --- | --- |
| Particular | Dividend reinvestment option | Growth option |
| Initial investment | Rs 50,000 | Rs 50,000 |
| NAV | Rs 10 | Rs 10 |
| Units received | 5,000 | 5,000 |
| NAV at the end of one year | Rs 15 | Rs 15 |
| Declaration of the dividend of Rs | 2 per unit | |
| Dividend received | Rs 10,000 | NIL |
| Dividend reinvestment | Rs 10,000 | NIL |
| NAV post dividend distribution | Rs 13 (15-2) | Rs 15 |
| Units of dividend reinvestment | 769.23 (Rs 10000/13) | NIL |
| Total units | 5769.23 | 5000 |
| The total value of an investment | Rs 74,999.99 | Rs 75,000 |
There might be not much of a difference in the total value of investments in both cases. However, things will change once taxation comes in.
Tax Rules for the two options
Dividend income from mutual fund schemes is taxable. Starting from April 1, 2020, under the new Income Tax laws, dividend income should be mentioned while filing your ITR. Even if the investor reinvests his dividends, there are no exemptions.
As a result, if an investor is in the 30% tax bracket, he or she must pay 30% tax on all dividends issued in a dividend reinvestment option. A TDS of 10% is also applicable on dividends of more than Rs 5000. The final investment value decreases.
On the other hand, the growth option has no tax implications because no dividend is given out.
Consult an expert advisor to get the right plan for you
recommended reading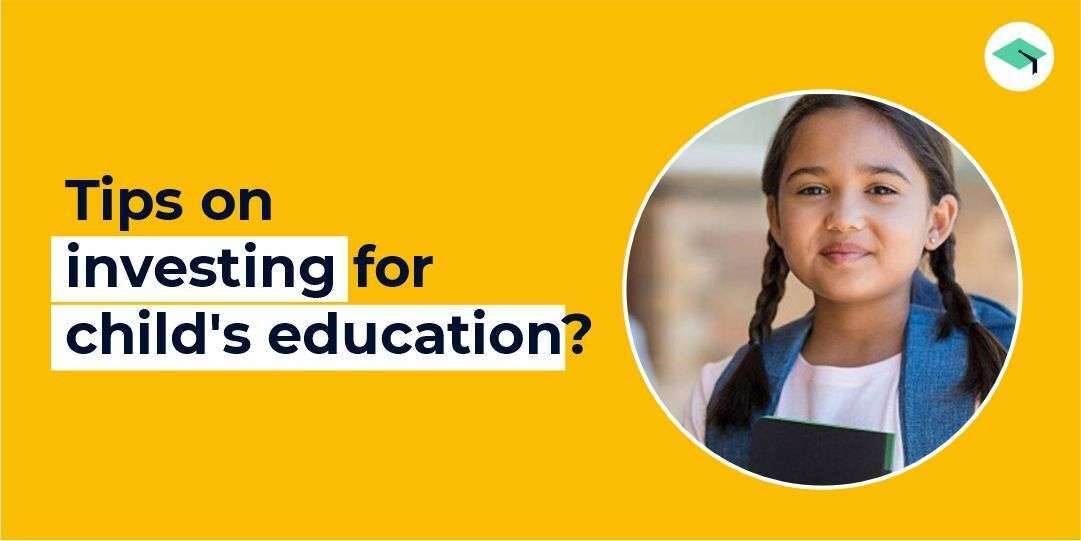 Life becomes easier and more manageable with planning. A very important part of a happy and balanced life is managing your finances well. This responsibility becomes manifold if you have a family to provide for. Prioritizing the prior planning of your child's college education can make your retirement life effortless and stress-free. Put away savings to preserve wealth. Invest money to generate more wealth. At the end of the day, gaining that fine balance between your savings, investments, and spending habits is what will secure a beautiful future for you as well as your family. Here are some pro tips on how to invest and save for your children's college education. 1. When to start? Timing is everything. The logic is simple - the earlier you start, the more wealth you can generate and accumulate. You may begin as early as the family planning stage itself. Even if you do not have a clear sight of the stream of academics your child might pursue later in life, it does not hurt to put away money. As your child grows up, they might decide upon what line of academics they want depending on their career goals. Your savings will come in handy in reassuring your child that you are perfectly prepared to back them in realizing their dreams as there will already be a considerable amount of funds they can count on. 2. Compartmentalise your savings The habit of saving money regularly is one of the healthiest habits one can inculcate. But mastering the art of saving requires self-regulation and a sense of organization. Putting away a bulk of money indiscriminately is not the most effective way of saving. Keep track of your expenses and your income; device upon an amount you can afford to put away as savings. Make a list of all the things you need to save for - emergencies, education, health, housing, and so on. Divide your savings accordingly. The act of compartmentalizing savings can also be effective in regulating your spending habits. You can also inculcate this healthy habit in your child from an early age by encouraging them to save money from their monthly allowances. 3. Consider different investment options Investing is always an improvement upon saving because investments can generate new wealth. Thus, it is not enough to just put away money as savings; you also need to allocate funds to certain investments that suit your monetary goals. There are different kinds of investment channels you can opt for. Some of us prefer fixed or recurring deposits while others want to generate more returns and go for mutual funds. Mutual funds can be of different types depending on the factors like the amount of risk, duration, return rates, etc. The mode of payment can also vary. For example, you can go for a one-time investment or you can choose monthly SIPs. Be well aware of all kinds of investment plans available so that you can choose the best one for yourself. 4. Invest in a global education Your savings and money made from investments will be especially useful when you send your child abroad to pursue a college education. Even if you are not sure about the possibility of global education in the future, it is always advisable to remain prepared for the same. Simply saving money is not enough. Investing is a better idea and in the case of global education, it can be beneficial to invest in foreign stocks. This is because the value of the Indian currency is forecasted to fall in comparison to other stable currencies in the world. This means that the cost of living and studying abroad will be way higher than the cost of living and studying in a new city within India. Once you set your financial goals, find out about investment schemes with international equity funds from countries like the US, so that you can make money in a more stable currency. Conclusion There can be several investment goals relating to different parts of your life like yourself, your spouse, relatives, housing and accommodation, health, gadgets, and emergencies. Mixing these up will only cause chaos and distress. Hence, it is important to think separately about saving for your children's college education and indulge in smart investments. Consult an expert advisor to get the right plan TALK TO AN EXPERT