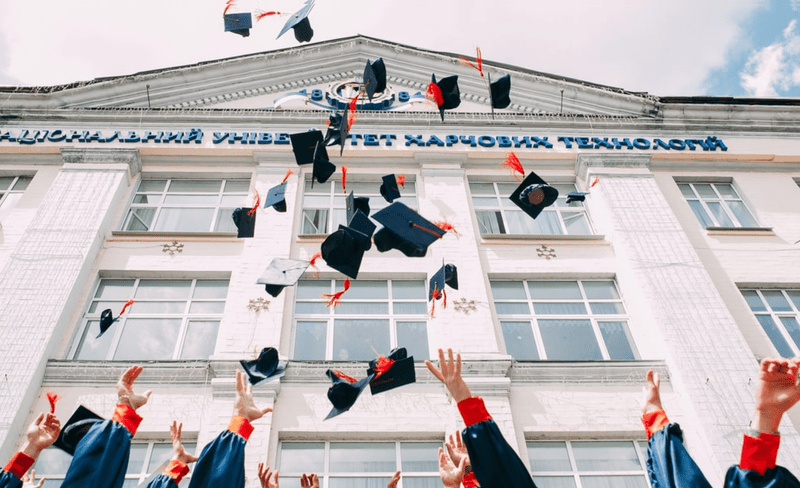 Here's why Canada is the best country to study abroad for Indian students
Global education at an affordable cost, a wealth of career opportunities and an amazing quality of life. There are no two ways about it – Canada is one of the best destinations to study abroad, for Indian students.
About 25% of immigrants from India call Canada their 'home'. In 2019, India ranked the list for being the main source country of new immigrants to Canada.
Quality Education for all
Education in Canada is greatly valued. And even that is an understatement! The country spends about 5.3% of its GDP on education.
Four Canadian universities consistently rank in the top 100 Universities of the world. Some of the top Universities in Canada include:
University of Toronto
University of British Columbia
McGill University
McMaster University
According to Forbes, the number of Indian students studying in Canada shot up to a whopping 127%. Studying in Canada for Indian students has proven to be an excellent option given that Canada leads innovation in science and research. Remember, when you study in Canada your degree is recognized all over the world.
‍
Affordability to study in Canada
Studying abroad is an expensive affair. But the education system in Canada is cheaper than most others. Is it possible for a middle-class Indian student to make it to the top universities in Canada? Yes. The cost to study in Canada is lower than the foreign Universities located in the U.S or U.K.
Additionally, there are several ways to fulfil your dream of studying in Canada.  This leads us to the next point…
You can earn while you learn!
The study permit in Canada is designed in such a way that Indian students (or any international student) can work for up to 20 hours every week. The icing on the cake? During the summer and winter break, you can work full-time too!
Without many struggles, one can easily find many part-time opportunities. Students are remunerated fairly on an hourly basis. This way, you can earn some pocket money and be independent.
‍
Home away from Home
If you are worried about being miles away from home and missing your culture, then stop right there! A significant population of Canadians are from an Indian heritage. About 1.4 million to be precise.
Time and again, Canada has been ranked as one of the best countries in the world to live in. Known for its multiculturalism, this country has so much to offer to Indian students. In fact, there are several communities formed by Indians staying abroad to help and support new-comers. You can feel safe here and embrace your desi roots.
Immigration and amazing job opportunities
The point-based system for work permit and citizenship is known to work in favour of Indians. The immigration policies of Canada make it possible for Indian students to get the best education, exposure and job opportunities after graduation.
The transition from University to Work is easy for international students. The degree you earn there comes with a plethora of job opportunities.
Not sure which University or course in Canada is the right option for you? Don't worry. Reach us to speak to the best education consultants for Canada and clear all your doubts.