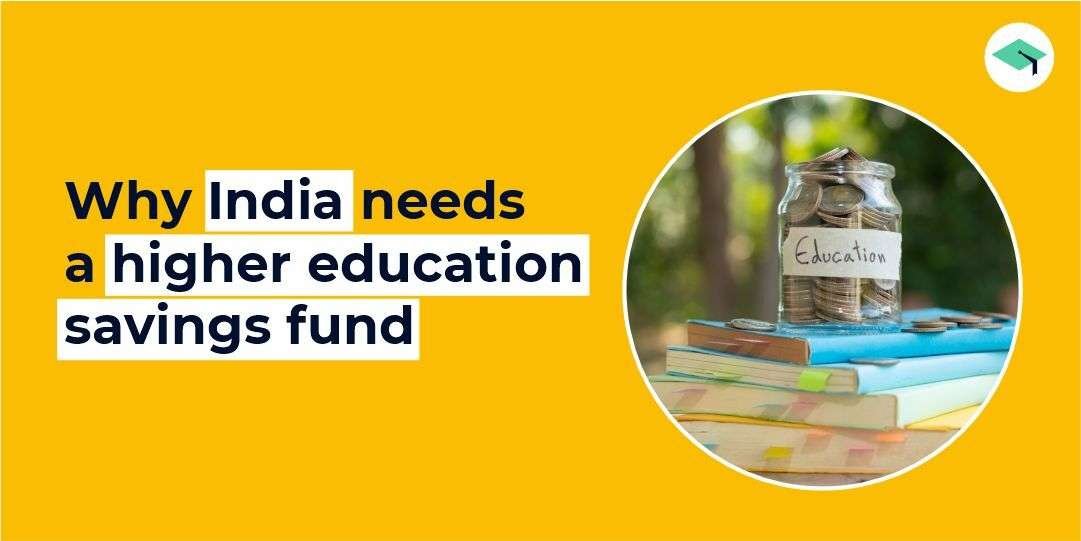 Why does India need a higher education savings fund?
Parents now need to plan their children's higher education far in advance due to the rise in education costs in India as well as abroad.
It would be a risk to rely solely on student loans to obtain the necessary money for your child's higher education.
In this blog, we will discuss everything about higher education savings funds and why India needs a higher education savings fund.
What is a higher education savings Fund?
A higher education savings fund is an investment vehicle that aids in building up funds for educational costs and offers tax-free withdrawals for certain higher education expenses.
Tuition, books, equipment, and other significant costs are all permitted.
Why does India need a higher education savings fund?
There are numerous benefits for Indians who are planning to invest in a higher education saving fund. Mentioned below are a few of them:
Parents have the convenience of saving for their child's education in one place with a higher education savings fund.
Parents or investors don't need to consider how much of the fund should be allocated to debt or equity because the fund will do it on its own.
Because it is an automatic investment, the specified sum is invested responsibly.
The account is entirely in the parent's control.
Subject to some limitations, close relatives may also contribute to the account in the form of gifts
Problems faced while investing in education savings funds
The parents do face some common problems while investing in their kid's education, as it is difficult to figure out how much to save for a child's higher education.
The following are some of the challenges Indian parents have while setting up a higher education savings fund:
Most parents are not aware of higher education savings funds, so they end up making unorganized plans for their investments and savings, which usually don't work out. You can always get in touch with our experts at EduFund to know how to invest your money and fulfill the dreams of your kids.
Some parents fail to keep track or are not aware of the inflation rates. Thus they end up estimating a lower amount of money their child would need to spend on their higher education.
It can be challenging for many parents to establish and keep track of investments over a lengthy period, making it tough to save enough money for children's higher education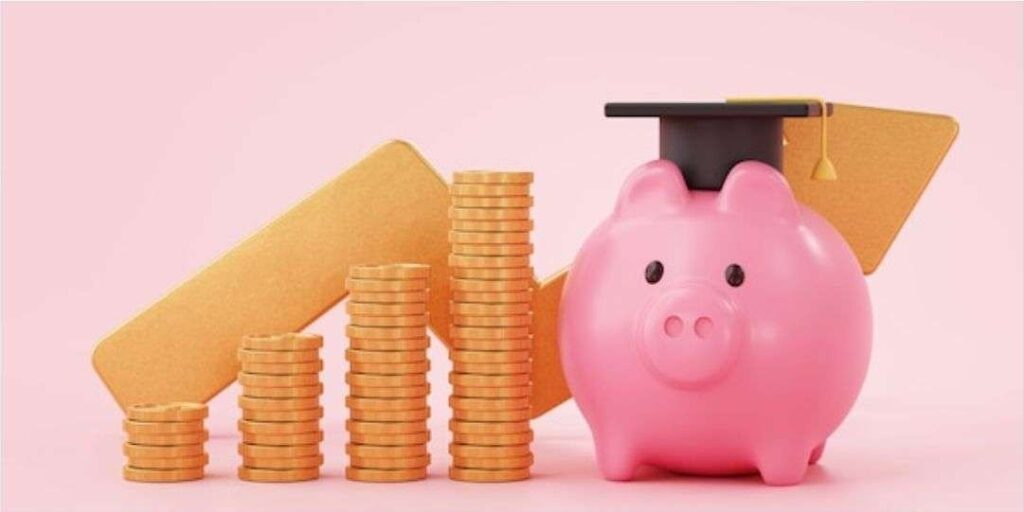 How to invest in higher education savings fund in India
The Sukanya Samraddhi Scheme, mutual funds, and children's insurance policies from insurance firms are the most popular investment options in India for your child's higher education.
The government's Save the Girl Child, Teach the Girl Child (Beti Bachao, Beti Padhao) campaign included the introduction of the Sukanya Samraddhi Scheme, a deposit scheme for young girls.
A Sukanya Samriddhi Yojana account can be opened as soon as a girl is born, up till the age of 10. Any post office or authorized commercial bank branch may open one.
It remains operational until the girl decides to get married or until 21 years have passed since the account was first created. When she reaches maturity, you can withdraw half of the balance to use for her higher education.
Because the majority of the policies have risk elements attached to them, it can be challenging for investors to select the optimal type of investment. Below we have mentioned the top mutual fund schemes in India for education savings.
Top mutual fund schemes in India for education savings
| | |
| --- | --- |
| Name | Ideal for |
| Tata Young Citizens' Fund | Investors seeking a balanced strategy to saving while thinking ahead for their children's requirements. |
| SBI Magnum Children's Benefit Fund | People who want to meet their children's future financial demands by finding long-term capital growth as well as steady employment |
| HDFC Children's Gift Fund | Investors who desire long-term financial growth in addition to a stable income to provide for their children's needs |
| Axis Children's Gift Fund | Long-term capital growth is what investors need in order to meet their children's financial demands in the future. |
In addition, when it comes to educational costs, investors should not consider factors like growing inflation rates.
India is in desperate need of an investment vehicle like the National Pension Scheme NPS to garner funds for meeting Higher Education Expenses.
The fund for higher education savings should be of low cost to many pension fund managers
and offer different investment plans. In order to encourage parents to save for their children's higher education, the Indian government should offer certain tax incentives on withdrawals.
You may speak with financial experts at EduFund if you're unsure about where or how to invest. By using EduFund to invest your money, you can support the dreams of your kids. Install the EduFund app on your device to book a free consultation call with the experts.
Consult an expert advisor to get the right plan