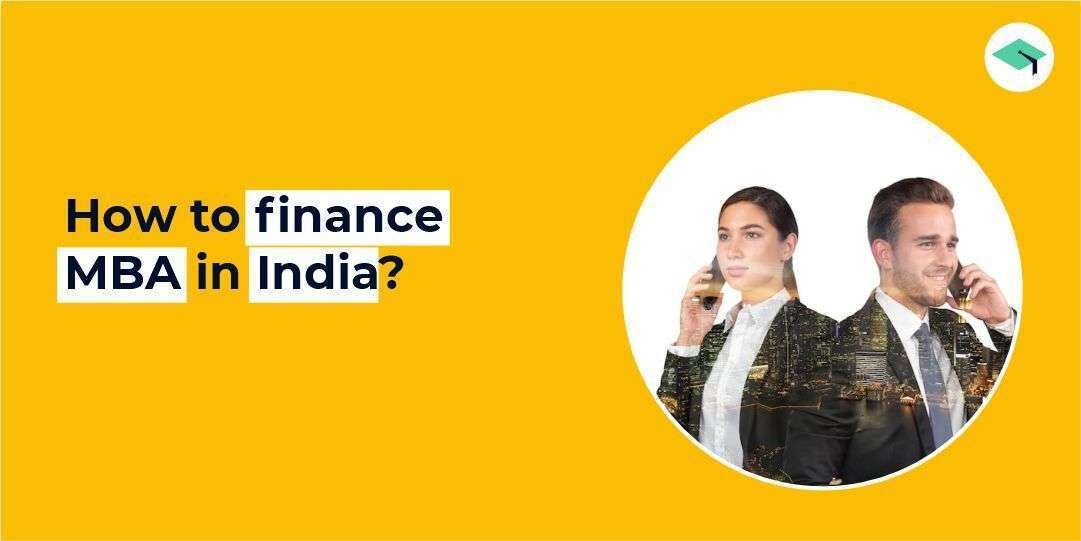 Ultimate guide on How to finance your MBA in India?
Financing an MBA is a significant worry for any MBA candidate during the GMAT prep and planning phase. For instance, MBA admission in India might cost anything from Rs 5 to 20 Lakhs – a sum large enough to make students think about and arrange their money.
But money should not be a barrier to anyone getting into their ideal B-school. So, it's time to make that goal a reality through various investment choices to assist in savings for education.
Options to finance your MBA in India
PPFs – The PPF is a long-term investment savings plan with a lock-in duration of 15 years, known as the maturity period. PPF accounts are a safer way to invest and receive a greater interest rate which can help to manage MBA education costs.
Mutual Funds – The benefits of investing in mutual funds include that the underlying stocks/securities are adequately diversified and managed by experienced fund managers who have skills in picking them.
Life Insurance Products – A term life insurance policy is the most cost-effective approach to safeguard everything and everyone in your life, even the funds you're putting down for your child's school. A life insurance policy is an unutilized tool to pay for MBA education costs.
Early Start of Savings – The earlier you begin saving money, the more time earnings have to accumulate, and the more money you will have 18 years later to manage MBA academic costs.
Education Loans – MBA education loan in India is also the simplest way to cover the high cost of your MBA program. You can choose from a range of MBA education loan options.
Why MBA funding an important factor to consider
It is impossible to complete your MBA degree without determining how to pay your tuition and other fees that you will incur over two years of study.
Even FMS's cheapest MBA program now costs about 2 lakhs. IIMs already have exorbitant fees ranging from Rs.13 lakhs to Rs.24 lakhs.
On top of that, practically all major MBA institutions have raised their MBA tuition.
If you follow a well-planned and well-thought-out process, you will not only be able to fund your MBA education at prominent colleges but also save a lot of money during your study.
Almost 80% of MBA students in India take out MBA education loans to achieve their aspiration of earning an MBA. As a result, arranging and acquiring your Education Loan for MBA/PGDM in India is just as vital as getting accepted.
Before we can look at funding choices for your MBA, we need to know the fees for top MBA institutions like IIMs and other top B-schools, and then we can determine whether you need an IIM Education loan for MBA or another B-school.
Additional read: How much to save for MBA?
Fee structure of IIMS and top MBA colleges
Let's have a look at the MBA college prices. Given their exorbitant tuition, it is evident that pursuing an MBA program at IIMS or other top b-schools in India without an MBA education loan is tough.
Mba college fees vary greatly depending on the type of b-school and often rise by 5-7% yearly. There are MBA institutions with high and moderate fees; however, there are also many top MBA colleges in India with inexpensive fees and good placements, such as FMS Delhi, Pumba Pune, UBS Chandigarh, and Simsree Mumbai.
The current MBA fee for IIMS is between Rs 12 lakhs and Rs 23 lakhs, while the MBA fee for top PGDM b-schools such as XLRI, MDI, and SPJIMR goes between Rs 15 lakhs and Rs 23 lakhs.
An MBA from most of India's top 10-20 b-schools would cost between Rs 12 lakhs and Rs 23 lakhs. Worry not if you have a limited budget for your MBA fees.
MBA tuition for top colleges
The best MBA institutions in India and their cost structure are listed below: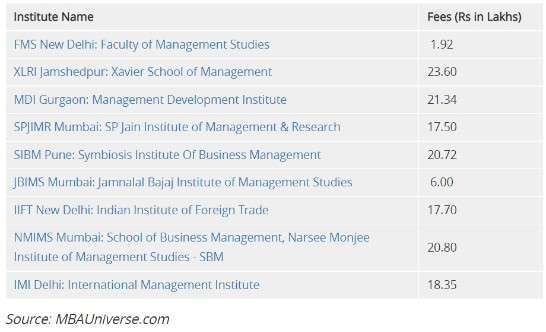 MBA colleges with fee structure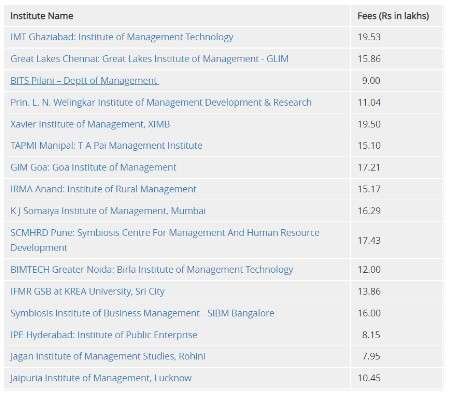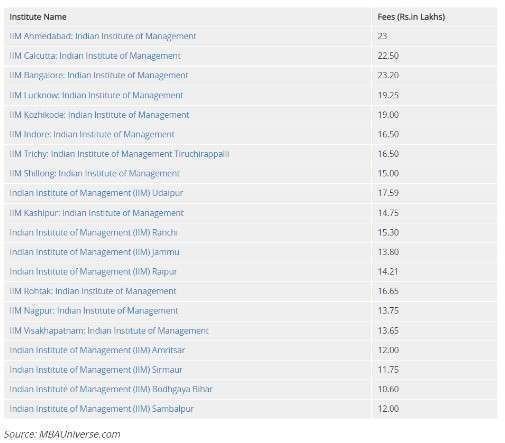 Conclusion
Financing an MBA is a major worry for any MBA candidate. To guarantee that the available funds do not fall short of the needed funds to manage education costs, parents should prepare ahead of time and begin saving and investing as soon as feasible.
There are also several governments and commercial lenders that provide MBA education loans.
Consult an expert advisor to get the right plan