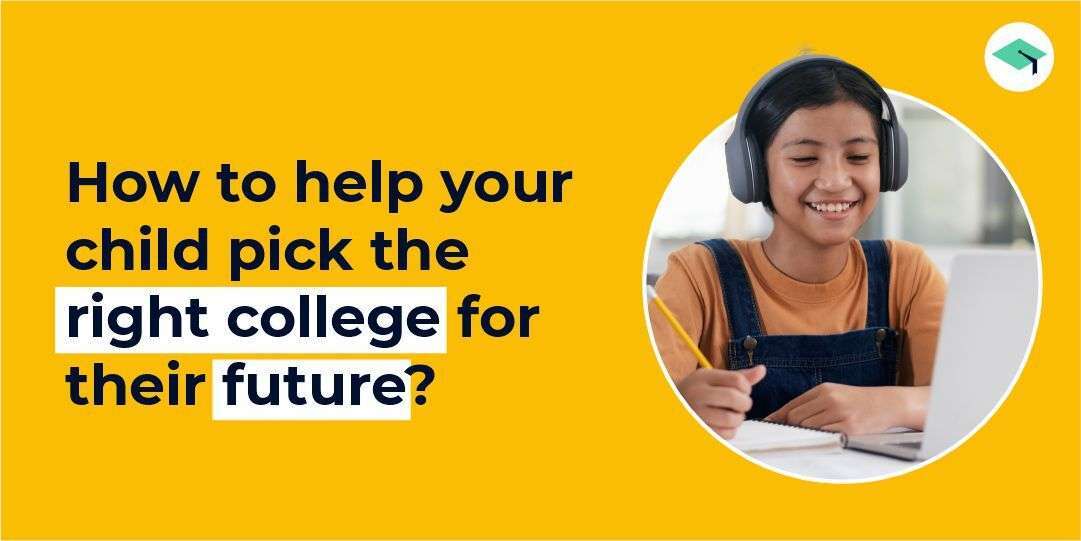 Ways to help your child pick the right college!
Are you having trouble deciding on the best college for your child? Wondering which course can help them in the future? What's the cost of their college, and how much money do you need to help them?
Your child's future depends on the college they choose. Even though you want to help him and advise him, your child should have the final word in this matter. After all, he will spend the next few years of his life in college.
Things to consider to help your child pick the right college
1. Education Quality
You should focus on the institution's teaching methods, the level of education it offers, and its prior academic achievement.
You can accompany your child on a college tour so you can see for yourself how the professors are, meet current students, and hear their feedback.
Your kid may choose to consider a foreign university, in which case you can contact the admissions office and get all your questions addressed. Don't forget to ask about the student-to-teacher ratio as well. It is very important for the type of schooling he will receive.
2. Location
Make sure the college you chose is accessible to your home and has all the amenities you require. Your child will be worn out before he even gets to college if the trip there is long. Consider they are the university is, the transportation options or if there are any hostels.
3. Finances
Choosing a college for your kid is among the most important decisions you can make. Even though college is expensive, you must stay within your means and select a school that you can afford.
You can help with student loans and scholarships if they want to attend a college that is outside of your budget. If you have time on your hands, you can start investing in different tools and save up the amount as well!
4. Extracurricular activities
To foster your child's creativity, college life would be incomplete without some extracurricular activities. The activities could involve sports, drama, dance, or music.
Confirm that the college she plans to attend offers courses in all the subjects in which he is interested.
5. Infrastructure
Academics are the main focus of the college, but without the right infrastructure to support them, learning may not be as efficient. Check the facilities, labs, common areas, safety measures, etc. when choosing the colleges.
Questions you must ask your child before you start
Asking your child these questions will help him choose the best college
Why do they want to take the course?
What sort of extracurricular activities are they interested in?
Do they believe that the course will help them land a better career in the future?
Do they find the class interesting?
Do they want to study in this country or elsewhere?
What are their financial preparations if they decide to pursue an education overseas if you are unable to support them?
How do they believe the course will benefit them personally?
Tips for Parents
Don't be afraid to ask questions: Parents shouldn't be afraid to ask the college administration many questions, such as how they would help the child socially, emotionally, and intellectually.
Multiple campus visits with your child before applying: The majority of parents only make one trip to college before enrolling their child.
As a result, they might make a decision based on insufficient information. Parents' knowledge of the college will increase after several visits to the campus.
Don't get influenced: Finding the ideal college for a child should be a parent's objective, taking into account his preferences and interests. The majority of the time, friends' and family members' advice has an impact on parents. Determine the child's needs, then choose a college based on those needs.
Appearances can be deceptive: All parents desire to select a technical institution for their children. However, they must remember that appearances can occasionally be deceptive.
Make sure the college uses the newest networking methods and technological advancements. To understand the teaching pedagogy of the teachers better, they must speak with them as frequently as they can.
Make sure the college prioritizes extracurriculars: A good college gives equal weight to students' extracurricular activities and academic performance.
Parents frequently select a college based only on its academic reputation, giving little consideration to the extracurricular activities offered there.
Conclusion
Selecting the ideal college for their child can be challenging. Course preferences, location, and tuition fees, there are too many factors to consider.
One way to simplify this decision is to start saving for your child's education fund! So, no matter where they want to study or what, you know their tuition fees are taken care of!
Consult an expert advisor to get the right plan