How to invest in Apple from India?
How to invest in Apple from India? This is a commonly asked question amongst Indian investors. And, why not? Apple is a Cupertino, California-based global technology business that designs, develops, and sells consumer goods, computer software, and internet services.
The iPhone smartphone, iPad tablet computer, MacBook, iPod portable media player, Apple Watch smartwatch, and Apple TV digital media player are among its hardware offerings.
The macOS and iOS operating systems, the iTunes media player, the Safari web browser, and the iLife and iWork creativity and productivity suites are all part of Apple's consumer software.
The company's online services include the iTunes Store, iOS App Store, Mac App Store, Apple Music, and iCloud.
Due to the dynamic leadership provided by Apple's founders, Steve Jobs, Steve Wozniak, and Ronald Wayne, the company has experienced significant financial and marketing growth.
Apple is the most valuable corporation in the world, with revenues of $274.3 billion and a market valuation of $2.4 trillion.
The answer to the company's progress lies in its tagline, which says, 'Think Different. It's no wonder it's been able to build significant money for its investors.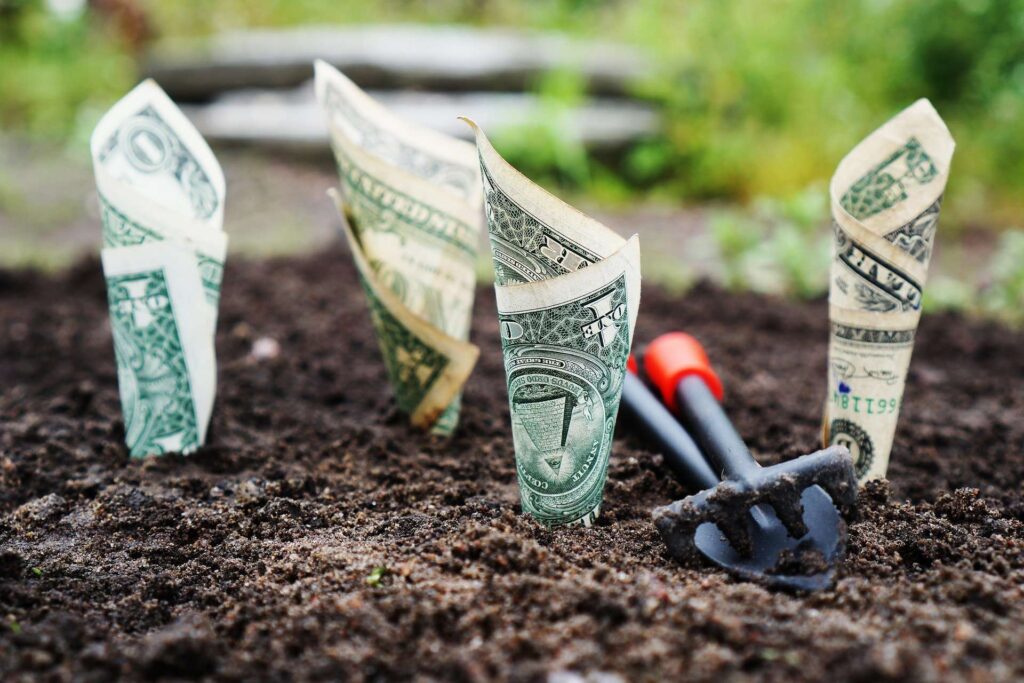 There are three prime reasons why you should consider investing in Apple (APPL)
It provides geographical diversity to your portfolio
The depreciation of the rupee vis-a-vis the dollar is also a prime reason.
The shares have provided stable handsome returns in history. The annualized average returns of apples are around 30.86%, which is more than anything on the plate!
Apple is one of the few stocks that should be in every investor's portfolio. Let's first look at some basic stuff before we proceed.
| | |
| --- | --- |
| Latest market close | $163.17 |
| 52-week range | 116.21 – 182.94 |
| Dividend yield | 0.88% |
| Earnings per share | $6.03 |
| Beta | 1.19 |
| Market Capitalization | $ 2695 billion |
| Average Volume (3m) | 96,177,820 |
| PE ratio | 27.09 |
Invest in Apple from India: 3 Ways to Invest
Direct way
You can directly trade in Apple from India by registering on a US brokerage account using platforms that provide this service or through a foreign brokerage with a direct presence in India.
To start with this, you only need your PAN card and proof of address.
The ETF way
One way to invest in Apple stocks from India is through an exchange-traded fund (ETF). ETFs are a grouping of stocks and bonds traded as a single fund.
They're comparable to mutual funds because they've invested in a pool of money. ETFs, on the other hand, are exchanged on the stock exchange and offer a simple and inexpensive way to gain access to a category of market or a group of companies.
Buying an ETF via a platform is one way to invest in ETFs. You can invest in the Russell 1000 growth ETF or the Vanguard S&P 500 ETF, which contains Apple as one of its top holdings.
Another option for investing in Apple stocks from India is to purchase ETFs that invest in US indices such as the S&P 500. Apple is a holding of the Motilal Oswal S&P 500 Index Fund.
You don't need to create a US brokerage account to invest in these ETFs. However, tracking errors in these ETFs may influence your returns.
The Mutual Fund way
In this case, you will be investing in funds of funds, a domestic mutual fund that invests in a mutual fund available in the United States.
Since an investment will be in Indian rupees, there is no investment restriction. Apple is included in several mutual funds, such as the Nippon India US Equity Opportunities Fund, ICICI Prudential US Bluechip Fund, DSP US Flexible Equity, etc. but only to a minimal level.
Furthermore, this strategy may prove to be more costly. An annual expense ratio will be needed from you. The expense ratio of these funds is typically more significant, as it includes an additional expenditure levied by the core global schemes they invest in, in addition to the usual India fund administration fee.
A note of caution here is to remember to evaluate your risk profile before purchasing any investment. Directly investing in equities like Apple would be your portfolio's more significant risk strategy.
Consult an expert advisor to get the right plan for you
recommended reading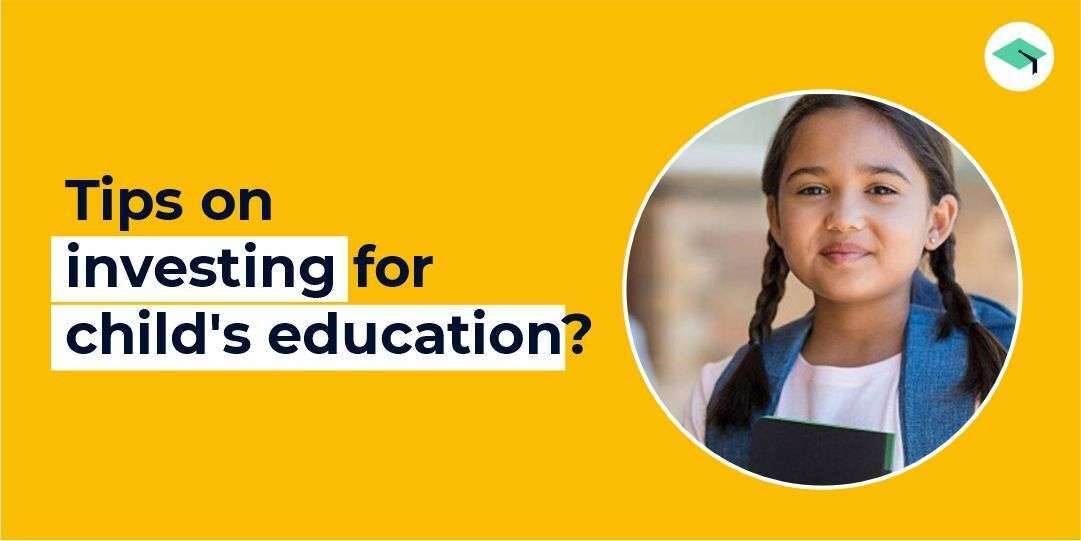 Life becomes easier and more manageable with planning. A very important part of a happy and balanced life is managing your finances well. This responsibility becomes manifold if you have a family to provide for. Prioritizing the prior planning of your child's college education can make your retirement life effortless and stress-free. Put away savings to preserve wealth. Invest money to generate more wealth. At the end of the day, gaining that fine balance between your savings, investments, and spending habits is what will secure a beautiful future for you as well as your family. Here are some pro tips on how to invest and save for your children's college education. 1. When to start? Timing is everything. The logic is simple - the earlier you start, the more wealth you can generate and accumulate. You may begin as early as the family planning stage itself. Even if you do not have a clear sight of the stream of academics your child might pursue later in life, it does not hurt to put away money. As your child grows up, they might decide upon what line of academics they want depending on their career goals. Your savings will come in handy in reassuring your child that you are perfectly prepared to back them in realizing their dreams as there will already be a considerable amount of funds they can count on. 2. Compartmentalise your savings The habit of saving money regularly is one of the healthiest habits one can inculcate. But mastering the art of saving requires self-regulation and a sense of organization. Putting away a bulk of money indiscriminately is not the most effective way of saving. Keep track of your expenses and your income; device upon an amount you can afford to put away as savings. Make a list of all the things you need to save for - emergencies, education, health, housing, and so on. Divide your savings accordingly. The act of compartmentalizing savings can also be effective in regulating your spending habits. You can also inculcate this healthy habit in your child from an early age by encouraging them to save money from their monthly allowances. 3. Consider different investment options Investing is always an improvement upon saving because investments can generate new wealth. Thus, it is not enough to just put away money as savings; you also need to allocate funds to certain investments that suit your monetary goals. There are different kinds of investment channels you can opt for. Some of us prefer fixed or recurring deposits while others want to generate more returns and go for mutual funds. Mutual funds can be of different types depending on the factors like the amount of risk, duration, return rates, etc. The mode of payment can also vary. For example, you can go for a one-time investment or you can choose monthly SIPs. Be well aware of all kinds of investment plans available so that you can choose the best one for yourself. 4. Invest in a global education Your savings and money made from investments will be especially useful when you send your child abroad to pursue a college education. Even if you are not sure about the possibility of global education in the future, it is always advisable to remain prepared for the same. Simply saving money is not enough. Investing is a better idea and in the case of global education, it can be beneficial to invest in foreign stocks. This is because the value of the Indian currency is forecasted to fall in comparison to other stable currencies in the world. This means that the cost of living and studying abroad will be way higher than the cost of living and studying in a new city within India. Once you set your financial goals, find out about investment schemes with international equity funds from countries like the US, so that you can make money in a more stable currency. Conclusion There can be several investment goals relating to different parts of your life like yourself, your spouse, relatives, housing and accommodation, health, gadgets, and emergencies. Mixing these up will only cause chaos and distress. Hence, it is important to think separately about saving for your children's college education and indulge in smart investments. Consult an expert advisor to get the right plan TALK TO AN EXPERT