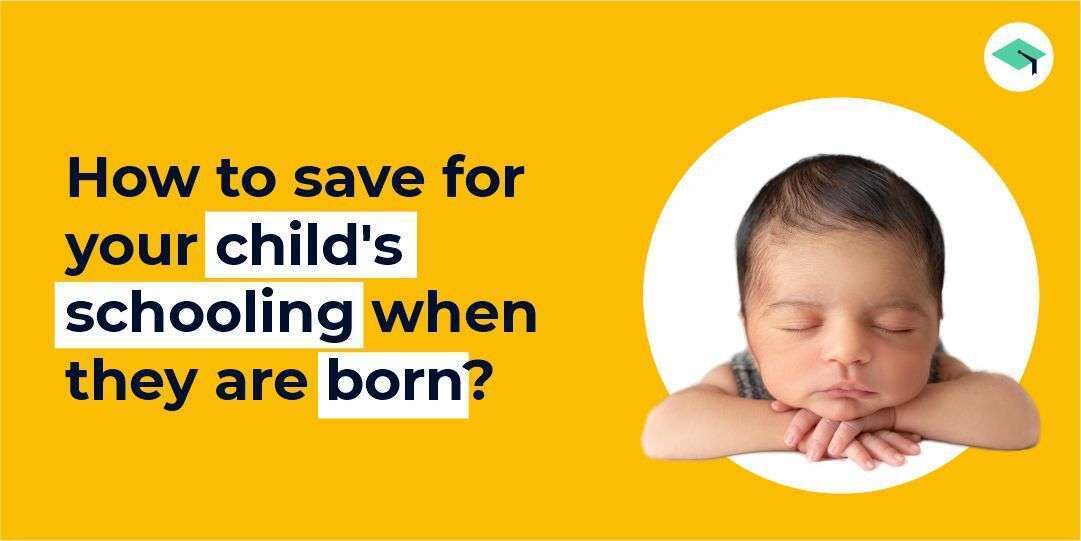 How to save for your child's schooling when they are born?
Saving up for your child's education is highly crucial. We advise all the parents to start saving as early as possible so they will not have to face financial burdens later on.
As a new parent, it is the best time to start saving and investing in your child's future. Educational expenses are increasing with every passing year; hence, planning the financial strategy for your child's education is advisable.
4 effective tips to save up for your child's education 
Be an Early Bird 
It is often said that an early bird catches the worm. We advise you to start saving early, so your amount gets more time to mature. You can expect a good return when the total amount you have saved or invested develops. This amount can be used wisely for your child's educational requirements.
If you start saving late, it may prove to jeopardize the other financial goals that you might be having. Also, the employment of people is changing quite frequently. If you had started saving, it would give you the best results in such a situation.  
Opting for the right choice 
We advise the parents to conduct their research well to get the best investment options. The options you choose must provide an optimum return to support you financially. There are specific plans available that you can go through, such as equity, mutual funds, and so on.
Equity is an investment option that does not suit everyone because it has a higher risk. Most Indians do not prefer to invest in an opportunity with a higher risk. You can go for this option only if there are around 10 to 15 years left for your child's college to start.
Furthermore, if you have a short span of 5 years, we advise you to go for fixed income instruments or mutual funds. You can play safe and expect guaranteed returns along with the safety of your invested capital. 
How to start investing in your child's education? 
Investing in your child's education can be difficult. There are too many options and not much guidance out there. Try to start with the basics, figure out how much you need to invest for your child's education (You can use our college cost calculator to get an accurate figure of the future cost of education), when you require this capital (that is how long is your time of investment) and finally what is your risk profile. Once you have answers to these questions, nothing can stop you!  
You can invest in different tools like Mutual Funds, ETFs, and US markets based on your future goals, time duration, and risk profile.
You can invest in our curated packs like EduCases – these are hand-picked funds based on the investor's risk profile and needs! You can opt for the 'do it yourself option, customize your own portfolio and start saving for your child's needs!    
We hope that these tips will prove to be beneficial for the financial planning of your child's education.
Consult an expert advisor to get the right plan for you