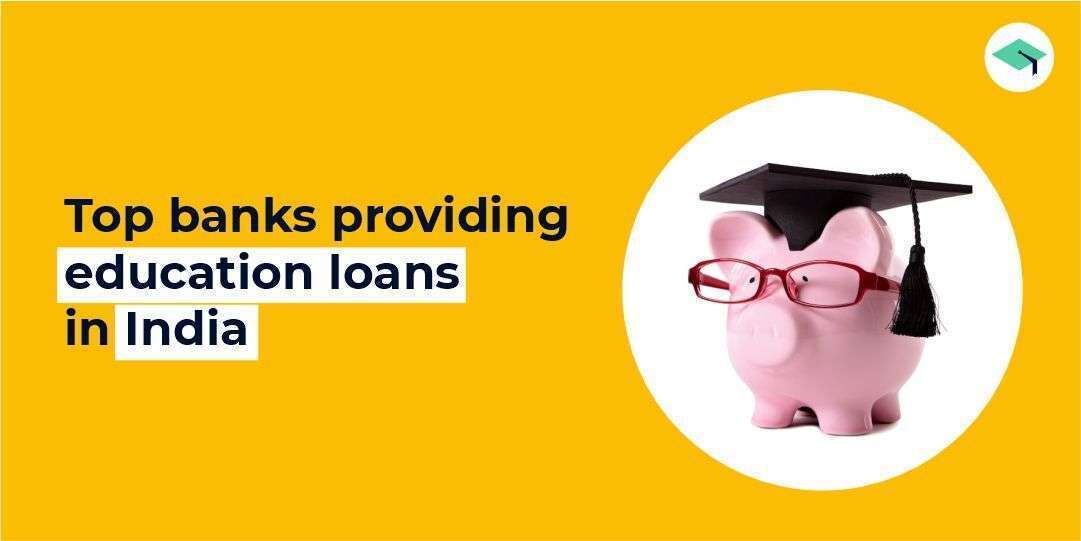 How to save money by choosing the best education loan in India
Due to a lack of funding, many students are unable to pursue quality education. As a result, students who desire to continue higher education, especially at universities abroad, choose to take out an education loan.
In this blog we have discussed how can you save money and study by choosing the best education loans in India.
Top banks for education loans in India
Mentioned below is the list of top banks in India with interest rates for education loans: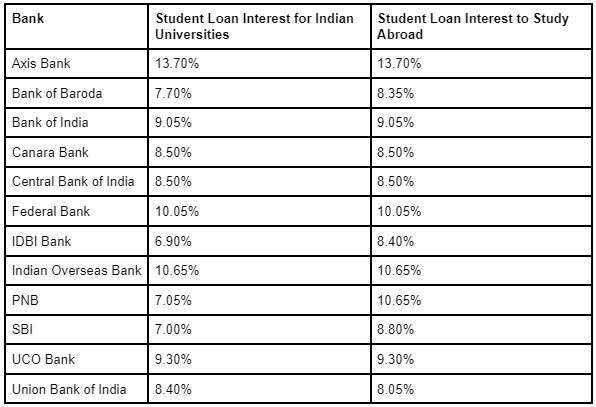 Best education loans in India
Following are the best education loan in India you can opt for your children's further studies:
1. SBI education loan

Additional read: Does education inflation impact student loan interest rates?
2. HDFC bank education loan

3. Punjab national bank education loan

4. Axis bank education loan

What are the eligibility criteria and documentation requirements for an education loan?
One must be an Indian citizen who has been admitted into an institution or university that is recognized by a competent body in India or overseas.
The candidate must have successfully finished senior high school.
Even before a student has been admitted to a university, certain banks may provide a loan. Although certain banks may do so, the Reserve Bank of India (RBI) guidelines specify that there are no higher age restrictions.
The banks want additional paperwork including the institution's acceptance letter, fee schedule, and Class X, XII, and graduation (if applicable) mark sheets.
It's also necessary to have the co-applicant's income documentation, such as pay stubs or income-tax returns (ITR).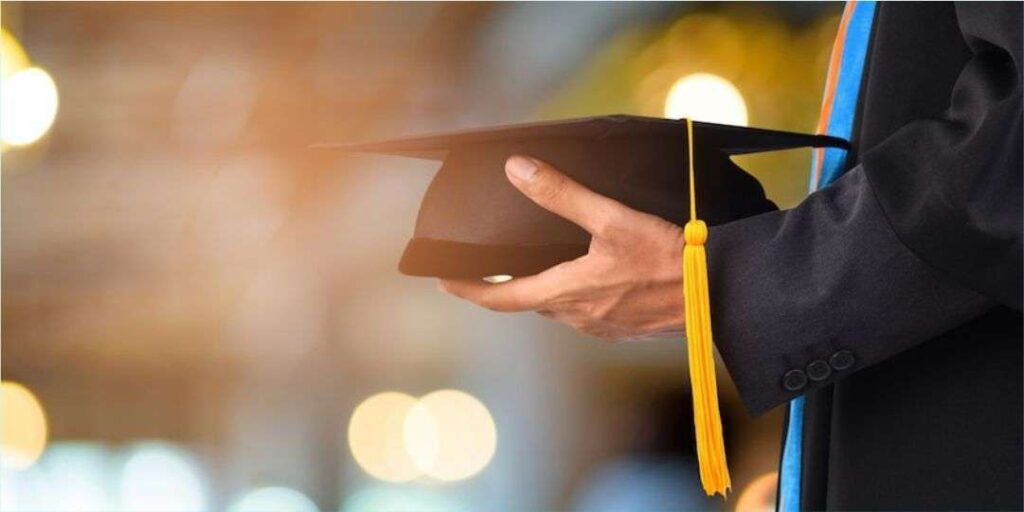 Is collateral required for financing the loan?
Banks will contribute up to 100% of the loan, depending on the amount. For loans up to Rs. 4 lakh, no margin money is now necessary. The candidate is required to provide 5% of the required funding in order to study in India.
On the other hand, the required margin money for abroad studies increases to 15%. Loans beyond Rs 7.5 lakh may also require collateral from the banks.
Financial institutions do not require any collateral or third-party guarantees for loans up to Rs 4 lakh.
For loans between Rs. 4 lakh and Rs. 7.5 lakh, a third-party guarantee is necessary. A security deposit is needed for loans that are more than Rs 7.5 lakh.
When a loan application is granted, the banks transmit the money straight to the institution or university in accordance with the fee structure.
What is the process of repayment?
The person who takes out the loan for their schooling is in charge of paying it back. Repayment usually starts once the course is over.
Additionally, some banks allow you a grace period of six months or a year after you graduate from school before you are required to repay your loan.
Normal repayment terms range from 5 to 7 years, however, they can potentially be extended. Over the course of the loan's payback tenure, the bank assesses a standard interest rate.
By paying basic interest during the course, the student's equivalent monthly installment (EMI) burden for future repayments is decreased.
How to apply for an education loan?
You can visit the Education Loans page on the EduFund website and fill up a simple form. You will get all the details, along with guidance from experts in the field.
Taking out a loan may seem terrifying, but if the student is dedicated and makes the most of the opportunity, it will undoubtedly pay off in the long term.
Consult an expert advisor to get the right plan