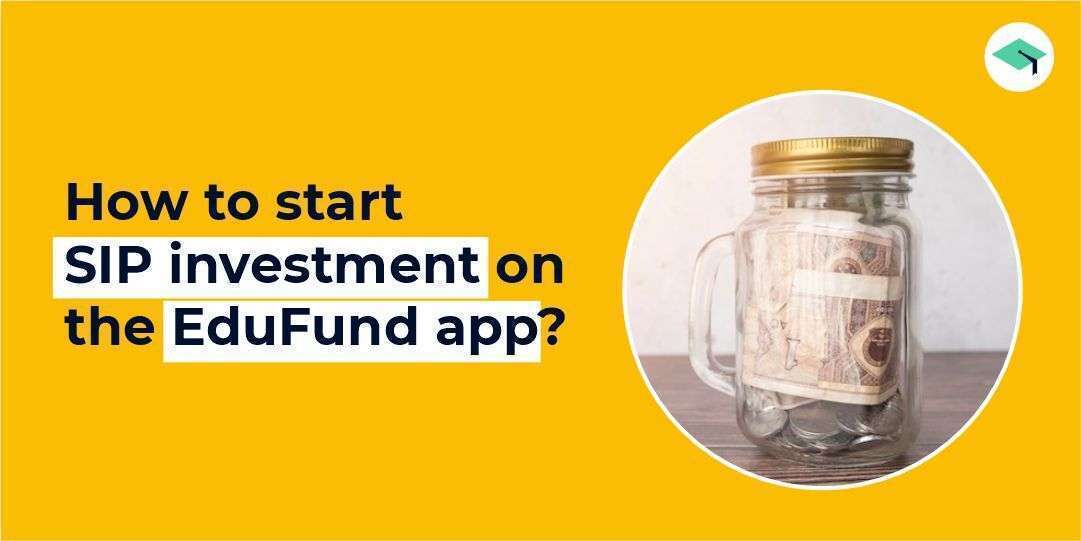 How to start sip investment on the EduFund app?
SIP is a Systematic Investment Plan that allows one to invest a fixed small amount every month in a preferred mutual fund scheme.
For example, if you save ₹5000, subtracting all other discretionary and necessary expenses from your income, you could contribute it to a SIP fund. Setting up a SIP, the particular fund gets deducted on the day of the month's completion.
If you started a SIP on 5th September 2022, the following payment would be on 5th October 2022. The amount usually gets debited from the account automatically.
If you invest ₹5000 for 10 years in SIP, with 12% interest, it translates into ₹11,50, 193.45 post maturity. It is a low-risk investment, and compounding enables rapid growth.
Here is how easy it is to start a SIP investing on the EduFund App for your child's brighter future with personalized plans.
How to start a SIP investment on the EduFund App?
Step 1: Download and Sign up with EduFund
Go online with SIP investments with EduFund. Download the application and sign up with personal details. The whole signup process takes just 3 seconds.
Step 2: Identify your goals for your child's future
The application provides a gamut of options for your child's education. Evaluate the goal. Whether you wish to:
Save for school fees
Save for higher education in India or overseas
Step 3: Calculate the total cost with a FREE calculator
After identifying the goals, calculate the total costs of higher education for undergraduate or postgraduate studies.
You could calculate basing National or International academic education expectations. Select the specialization and the country you are seeking higher education.
Step 4: Get your investment map and invest
Soon after filing the details, you will get how much you could get after investing for the respective number of years. You will get a number of SIP suggestions that you could compare with yours.
You could increase or decrease the sum to invest monthly as per financials.
We provide an overview of your savings transitioning into returns until you get the investment sum. You could go for a lump sum payment if you are an entrepreneur with unstable finances.
Place the order as a secured investment through UPI or other methods. You could start with just ₹100 in Edufund SIP investments.
Step 5: Track, revisit and reset goals anytime
Once you set up a SIP plan, you can edit goals according to the revised economic situation. Edufund captures the sensitivity that comes with finances.
Revisit the plan and modify it as per goals and finances. You will get a new investment plan with new goals. Plan your savings accordingly.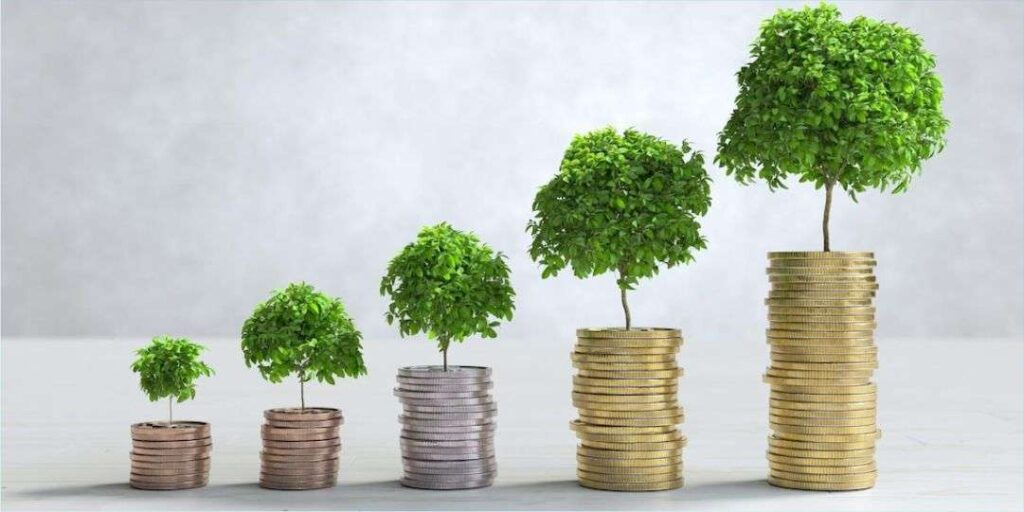 Why choose EduFund for SIP investments?
Benefits of choosing to invest via SIP investments with EduFund for your child's future:
1. SEBI-registered investment platform
Edufund operates as a SEBI-(Security Exchange Board of India) registered platform. It is a watchdog of investments in India. It keeps your investments secured.
The platform is also regulated by the SEC (Securities and Exchange Commission) in the US.
2. Personalised approach to investing
Apart from highlighting the top SIP investment funds as per the latest statistics, it provides well-researched personalized investment suggestions.
You could analyze the funds listed as per the risk appetite. The analysis segregates as per risk appetite:
Skyscraper returns: Aggressive risk
Stable Returns: Above the average risk
The Middle Path: Average risk
Conservative Returns: Below the Average risks
Safety First: Low Risk
Bharat Pack: High risk
3. Create a global portfolio
Apart from investing in Indian stock, you could expand your investments to the US market. Get access to the top US ETFs. It is passively managed funds with a low expense ratio.
It implies you invest only a tiny portion for the long term. It offers better tax benefits than other taxable accounts.
4. Expert assistance
Edufund grants the flexibility to explore and invest independently. If you are new to the whole investment concept, seek expert guidance.
Experts help determine the apt investment strategy and SIP plan per investment goal, income/revenue, monthly payment capability, risk appetite, and compounding goals.
You could leverage the expertise of the best counselors from India on a single platform. Decide your child's educational goals- national or overseas education.
You could get a good gamut in either of the situations. Get a detailed overview of every counselor and schedule consultations without wasting time googling out the specifics. Pick a time and day suitable to your lifestyle and book! You will get a confirmation mail.
Do you still lack clarity on how to start a SIP investment in the EduFund App? Then download the App now and start saving for your child's dream university!
Consult an expert advisor to get the right plan