ICICI Prudential India Opportunities Fund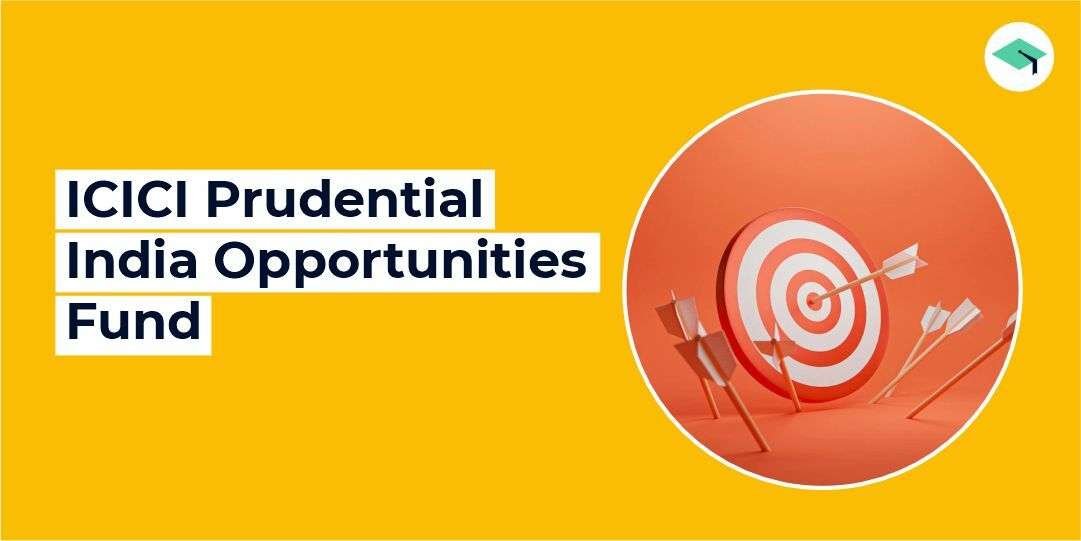 ICICI Prudential Mutual Fund is the second-largest asset management company in India. With over Rs 3 Lakh crore, the AMC is one of the most trusted names in the mutual fund space. The AMF offers products across asset classes.
Let us talk about the flagship product – ICICI Prudential India Opportunities Fund
About ICICI Prudential India Opportunities Fund
Investment objective
To generate long-term capital appreciation by investing in opportunities presented by special situations such as corporate restructuring.
Government policy and/or regulatory changes, companies going through temporary unique challenges, and other similar instances. However, there can be no assurance or guarantee that the investment objective of the scheme would be achieved
Investment process
The Scheme's style of investing is a bottom-up stock-picking style because the core of its investment strategy is identifying companies in special situations which requires rigorous 360-degree stock research.
The scheme would endeavor to take concentrated exposure to high-conviction stocks.
Portfolio composition
The equity exposure is majorly in large-cap stocks at 69% and major sectoral exposure is to Pharmaceuticals & Biotechnology and Banks. The top 5 sectors hold nearly 51% of the portfolio.

Top 5 Holdings
| | | |
| --- | --- | --- |
| Name | Sector | Weightage % |
| Oil & Natural Gas Corporation Ltd. | Petroleum Refineries | 7.88 |
| Bharti Airtel Ltd. | Telecom Services | 6.81 |
| Sun Pharmaceuticals Industries Ltd. | Pharmaceuticals | 6.67 |
| NTPC Ltd. | Energy Conglomerate | 6.58 |
| State Bank of India Ltd. | Bank | 4.95 |
Note: Data as of 30th Nov 2022. 
Source: ICICI Pru
Performance over 3 years
If you would have invested 10,000 at the inception of ICICI Prudential India Opportunities Fund, it would be now valued at Rs 20,370. This fund has outperformed the benchmark in all time horizons.

The ICICI Prudential India Opportunities Fund has given consistent returns and has outperformed the benchmark over the period of 3 years generating a CAGR (Compounded Annual Growth Rate) of 19.90%.
Fund manager
Mr. Sankaran Naren is a fund manager and CIO at ICICI Prudential, where he manages Indian equity portfolios. He has worked with various financial services companies, including Refco Sify Securities India and HDFC Securities. Mr. Sankaren has an MBA from the Indian Institute of Management, Kolkata.
Mr. Roshan Chutkey: With an overall experience of 12 years, he has been associated with JP Morgan Chase, Citibank, and Kuwait Financial Centre. He holds an engineering degree from IIT Madras, MBA from IIM Lucknow, and holds a Masters's in Finance degree from London Business School.
Who should invest?
For investors
Who has an appetite for volatility?
Looking to benefit from taking concentrated stock bets.
Why invest?
This scheme benefits from investment opportunities provided by special situations such as corporate restructuring, Government policy and/or regulatory changes, etc.
Any investor ready to have this risk appetite can invest.
Horizon
One should look at investing for a minimum of 5 years or more
Investment through a Systematic Investment Plan (SIP) may help in tackling the volatility of the broader equity market.
Conclusion
The ICICI Prudential India Opportunities Fund is good for investors who want to generate long-term capital appreciation by having a very high-risk appetite. This scheme can help investors with an appetite for volatility with good portfolio returns
recommended reading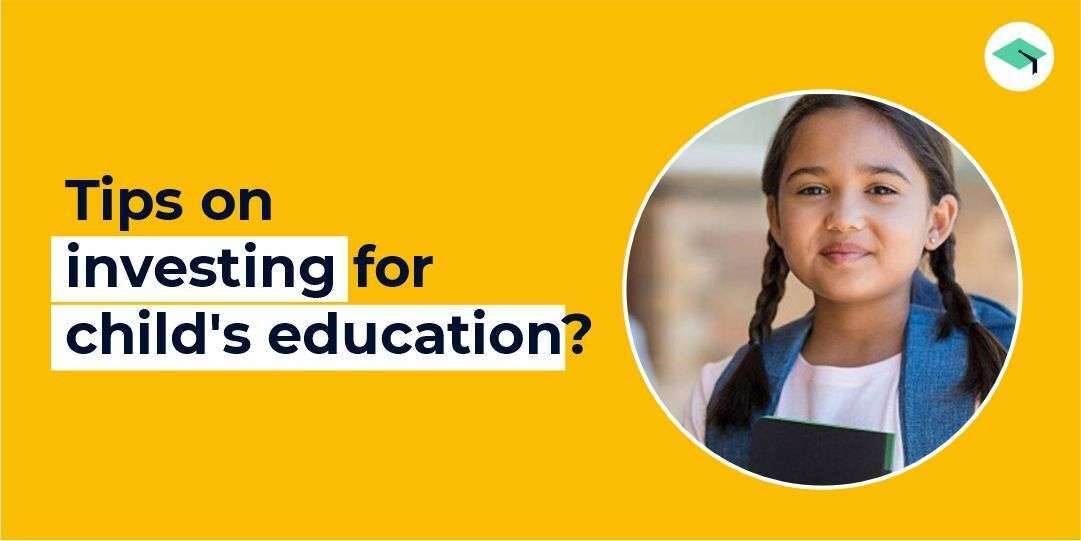 Life becomes easier and more manageable with planning. A very important part of a happy and balanced life is managing your finances well. This responsibility becomes manifold if you have a family to provide for. Prioritizing the prior planning of your child's college education can make your retirement life effortless and stress-free. Put away savings to preserve wealth. Invest money to generate more wealth. At the end of the day, gaining that fine balance between your savings, investments, and spending habits is what will secure a beautiful future for you as well as your family. Here are some pro tips on how to invest and save for your children's college education. 1. When to start? Timing is everything. The logic is simple - the earlier you start, the more wealth you can generate and accumulate. You may begin as early as the family planning stage itself. Even if you do not have a clear sight of the stream of academics your child might pursue later in life, it does not hurt to put away money. As your child grows up, they might decide upon what line of academics they want depending on their career goals. Your savings will come in handy in reassuring your child that you are perfectly prepared to back them in realizing their dreams as there will already be a considerable amount of funds they can count on. 2. Compartmentalise your savings The habit of saving money regularly is one of the healthiest habits one can inculcate. But mastering the art of saving requires self-regulation and a sense of organization. Putting away a bulk of money indiscriminately is not the most effective way of saving. Keep track of your expenses and your income; device upon an amount you can afford to put away as savings. Make a list of all the things you need to save for - emergencies, education, health, housing, and so on. Divide your savings accordingly. The act of compartmentalizing savings can also be effective in regulating your spending habits. You can also inculcate this healthy habit in your child from an early age by encouraging them to save money from their monthly allowances. 3. Consider different investment options Investing is always an improvement upon saving because investments can generate new wealth. Thus, it is not enough to just put away money as savings; you also need to allocate funds to certain investments that suit your monetary goals. There are different kinds of investment channels you can opt for. Some of us prefer fixed or recurring deposits while others want to generate more returns and go for mutual funds. Mutual funds can be of different types depending on the factors like the amount of risk, duration, return rates, etc. The mode of payment can also vary. For example, you can go for a one-time investment or you can choose monthly SIPs. Be well aware of all kinds of investment plans available so that you can choose the best one for yourself. 4. Invest in a global education Your savings and money made from investments will be especially useful when you send your child abroad to pursue a college education. Even if you are not sure about the possibility of global education in the future, it is always advisable to remain prepared for the same. Simply saving money is not enough. Investing is a better idea and in the case of global education, it can be beneficial to invest in foreign stocks. This is because the value of the Indian currency is forecasted to fall in comparison to other stable currencies in the world. This means that the cost of living and studying abroad will be way higher than the cost of living and studying in a new city within India. Once you set your financial goals, find out about investment schemes with international equity funds from countries like the US, so that you can make money in a more stable currency. Conclusion There can be several investment goals relating to different parts of your life like yourself, your spouse, relatives, housing and accommodation, health, gadgets, and emergencies. Mixing these up will only cause chaos and distress. Hence, it is important to think separately about saving for your children's college education and indulge in smart investments. Consult an expert advisor to get the right plan TALK TO AN EXPERT