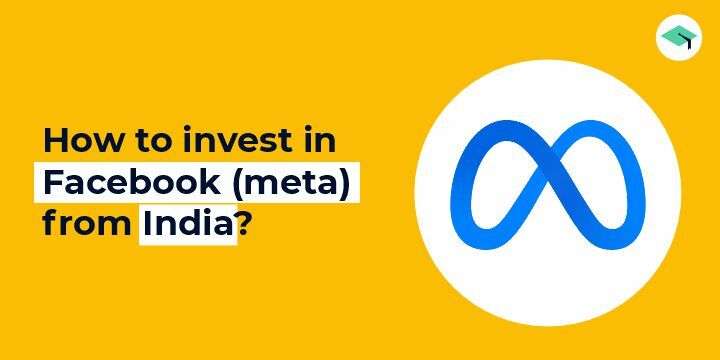 How to invest in facebook (meta) from India?
Facebook is a for-profit American firm established in Menlo Park, California, providing online social media and social networking services.
Mark Zuckerberg and fellow Harvard College classmates and roommates Eduardo Saverin, Andrew McCollum, Dustin Moskovitz, and Chris Hughes created the Facebook website on February 4, 2004.
The word Facebook stems from the face book directories frequently distributed to university students in the United States. Facebook raised $16 billion from the market when it became a publicly traded business in 2012.
As a result, Facebook now has a market valuation more significant than some of the most prominent American corporations, like Amazon, Disney, and McDonald's.
Facebook's stock price increased almost tenfold in less than ten years, providing early investors with over 1000 percent returns. You've arrived at the right site, whether you want to invest in Facebook shares or learn how to invest in Meta shares from India.
Meta is one of the world's most powerful tech companies. It owns and operates the most widely used and successful social media and messaging platforms worldwide, including Facebook, Instagram, and WhatsApp.
Meta is one of the top US companies to invest in, with a market valuation of roughly $ 590.21 billion. Investing in US companies like Meta has a variety of advantages.
It provides geographical diversity to your portfolio
The depreciation of the rupee vis-a-vis the dollar is also a prime reason.
The share has provided stable handsome returns in history. The share has returned around 60% in the last five years, which is more than anything on the plate!
Facebook is one of the few stocks that should be in every investor's portfolio. Let's first look at some basic stuff before we proceed.
| | |
| --- | --- |
| Latest market close | $200.06 |
| 52-week range | 190.22 – 384.33 |
| Dividend yield  | NA |
| Earnings per share | $13.79 |
| Beta | 1.4 |
| Market Capitalization | $ 544.55 billion |
| Average Volume (3m) | 32,148,676 |
| PE ratio  | 14.51 |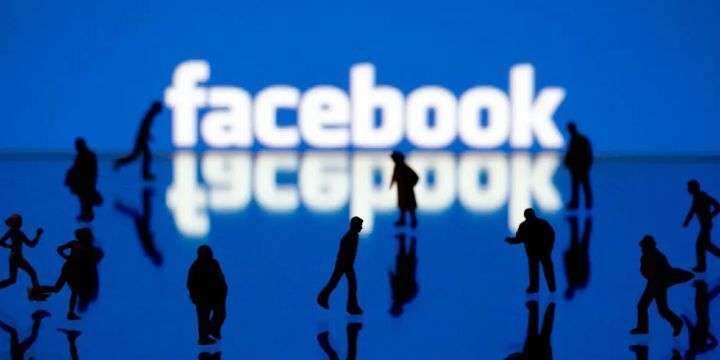 There are three ways in which you can invest in Facebook from India
1. The direct way
You can trade in Facebook from India by registering on a US brokerage account using technological platforms that provide this service or through a foreign brokerage with a direct presence in India.
To start with this, you only need your PAN card and proof of address.
Facebook's share price was US $200.06 on March 03, 2022, which is over fifteen thousand rupees. However, the premium price of Facebook shares should not stop you from investing in them because some platforms allow you to participate in fractional shares.
Starting as small as $1, you can buy a part of a Google stock and own a piece of the corporation.
Additional read: How to invest in Google from India?
2. The ETF way
One way to invest in Facebook stocks from India is through an exchange-traded fund (ETF). ETFs are a grouping of stocks and bonds traded as a single fund.
They're comparable to mutual funds because they invest in a pool of money. ETFs, on the other hand, are exchanged on the stock exchange and offer a simple and inexpensive way to gain access to a category of market or a group of companies.
Buying an ETF via a platform is one way to invest in ETFs. You can invest in the Russell 1000 growth ETF or the Vanguard S&P 500 ETF, which contains Facebook as one of its top holdings.
Another option for investing in Facebook stocks from India is to purchase ETFs that invest in US indices such as the S&P 500.
Facebook is a holding of the Motilal Oswal S&P 500 Index Fund. You don't need to create a US brokerage account to invest in these ETFs. However, tracking errors in these ETFs may influence your returns.
Additional read: How to invest in Coca-Cola from India?
3. The Mutual fund way
In this case, you will be investing in funds of funds, a domestic mutual fund that invests in a mutual fund available in the United States.
Since investment is in Indian rupees, there is no investment restriction. Facebook is included in several mutual funds, such as the Nippon India US Equity Opportunities Fund, ICICI Prudential US Blue-chip Fund, DSP US Flexible Equity, etc. but only to a minimal level.
Furthermore, this strategy may prove to be more costly. For instance, an annual expense ratio can be charged. The expense ratio of these funds is typically more significant, as it includes an additional expenditure levied by the core global schemes they invest in, in addition to the usual India fund administration fee.
A note of caution here is to remember to evaluate your risk profile before purchasing any investment. Directly investing in equities like Facebook can be a good risk strategy for your portfolio.
Consult an expert advisor to get the right plan