Learn to invest in metaverse from India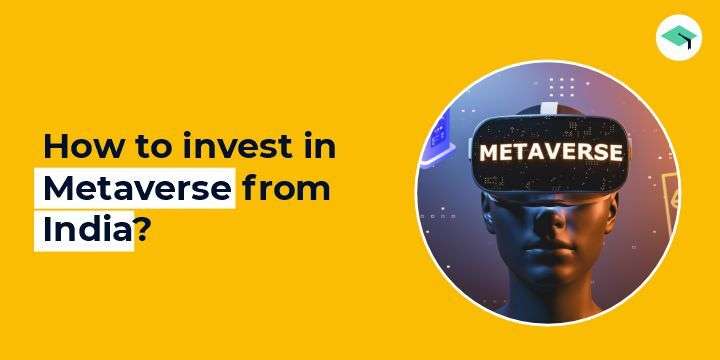 The phrase "metaverse" refers to a new virtual space arising as technology improves.
It's an idea that traces its origins to 1992 when Neal Stephenson published his dystopian novel "Snow Crash," which featured characters who used 3D headgear to visit another reality.
On the face, this appears to be nothing new, yet the Metaverse is expected to be a completely new approach for us to engage with the internet, known as Web 3.0.
The Metaverse is a mix of virtual reality (VR), augmented reality (AR), and three-dimensional digital worlds.
The underlying concept is to give the internet a perception of presence – imagine 3D avatars and synced virtual places that everybody can share.
With augmented reality glasses, you could, for example, visit a friend's virtual residence in the Metaverse or watch digital concerts and conferences.
Several large IT corporations have jumped on the metaverse bandwagon, though their perspectives vary. Facebook and other social media corporations are among the most vocal advocates today, believing that the innovation will alter how many of us socialize by the end of this century.
To symbolize its devotion to the Metaverse, Facebook changed its name to Meta. The Metaverse's ambitions aren't limited to escapism and creating communal encounters.
Microsoft believes that the Metaverse can make remote work more personal through Microsoft Teams. Meanwhile, video game producers like Epic Games seek to create distinct worlds that go beyond what is conceivable in the actual world.
Finally, proponents of decentralized technologies assert that they can permit digital ownership and complete virtual economies.
The Metaverse offers a once-in-a-lifetime opportunity to invest. As per Bloomberg, the Metaverse's worldwide economic potential might reach $800 billion by 2024.
According to Matthew Ball, CEO of Epyllion, a venture financing firm, the Metaverse is an opportunity with a lot of zeros behind it.
Even if your expectations are lower, precedent from the digital economy, the internet, and mobile internet says this is a $10 [trillion] to $30 trillion opportunity that will materialize in a decade or decade and a half.
There is no such thing as a one-size-fits-all approach to investing in the Metaverse. Albeit, there are three methods for investors to get a piece of the $30 trillion pie.
Additional read: How to invest in Snapchat from India?
1. Going the head-on way
Using Metaverse crypto or Metaverse cryptocurrencies, one can invest in both cryptocurrencies and the Metaverse at the same time.
Decentraland (MANA), Sandbox (SAND), and Enjin are some Metaverse tokens (Enj). To invest in Metaverse in India, go to any significant crypto exchange and acquire the tokens directly.
To make cash, one can exchange such assets throughout the Metaverse, earn things and services, and then redeem them in the real world.
On the other hand, directly purchasing NFTs and other assets entails significant risks and volatility. Purchasing virtual land or real estate in the Metaverse is another way to invest directly in the Metaverse.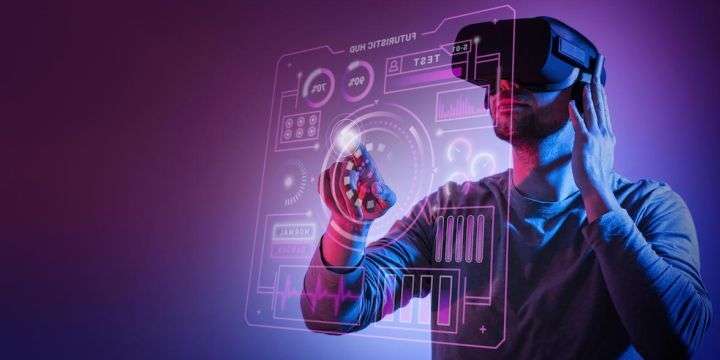 2. Investing through individual stocks with metaverse exposure
Equities of publicly traded companies participating in the Metaverse domain can likewise be used to invest in the Metaverse indirectly.
The majority of the prominent companies in this field are currently listed in the United States. These could be businesses that engage in Metaverse-related activities or supply products, services, technology, or technological skills.
While some companies, such as Meta, are working on high-end VR headsets, others, such as Nvidia, are working on the computational power that will power the Metaverse.
Cloud service companies such as Amazon and Microsoft will play a part in the Metaverse because it will be housed in the cloud.
On the other hand, individual stock purchases will necessitate greater initial and ongoing analysis.
3. Investing in convenience
As Metaverse is still in its infancy, it's challenging to grasp the Metaverse's and enterprises' business models.
As a beginner, you can invest in the Metaverse through ETFs such as the Roundhill Ball Metaverse ETF, which gives you exposure to companies that develop Metaverse infrastructure (like Nvidia), gaming engines that create virtual worlds (like Roblox), and leaders in content, commerce, and social media for the Metaverse (like Tencent). Nvidia Corporation, Microsoft Corporation, Meta Platforms Inc., Roblox Corporation, Tencent Holdings Limited, and Unity Software Inc. are among the fund's top holdings.
The Roundhill Ball Metaverse ETF had 45 holdings and seven nations in its portfolio. The median market capitalization of these 45 holdings is $68 billion.
Put another way, the typical company held by this ETF will be successful and well-established. While these equities will have metaverse connections, there's a fair probability they'll also have very profitable core operations that will support metaverse research and development.
If you opt to invest in ETFs, you may rest easy.
It's crucial to realize that Metaverse investments aren't for everyone. Furthermore, having a significant concentration of assets in stocks of Metaverse-related companies can be dangerous.
When investing in the Metaverse, one must consider risk tolerance and the value it will add to the portfolio!
Consult an expert advisor to get the right plan
recommended reading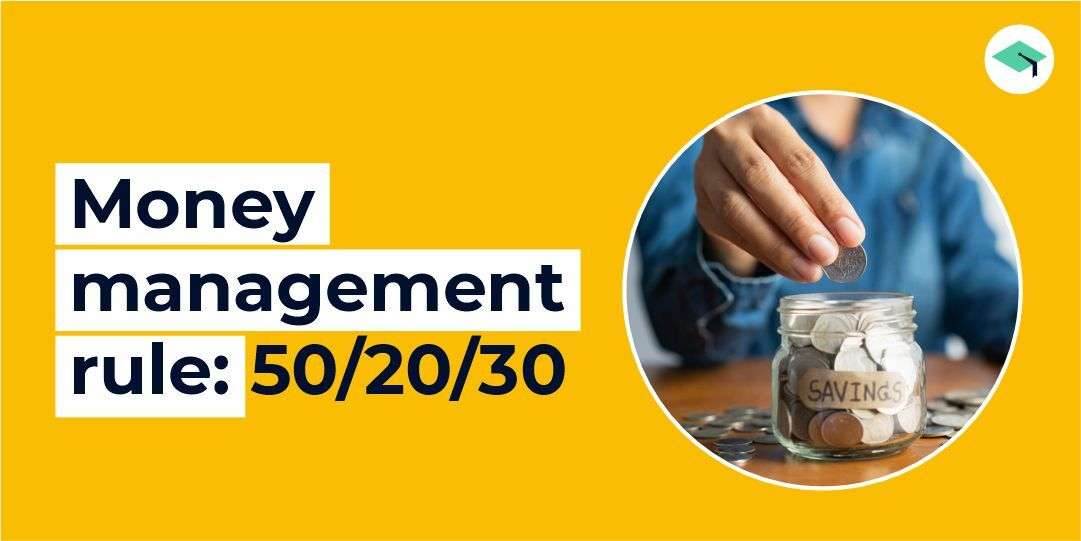 Improve your finances with these simple 50/30/20 Money Management rule Becoming wealthy is a matter of good money management. My salary dries up before the end of the month is a statement we hear very often. It happens due to multiple reasons like lifestyle inflation, expenses racing ahead of income, and also uncontrolled (or untracked) spending habits. It constrains us from saving up for our future as well. Our spending habits affect our future spending capacity. There is a practical rule that helps people channel what they earn to balance both their current and future spending capacity. The name of the rule is the '50/30/20 budget rule'. Realistic monthly budget Elizabeth Warren (US Senator from Massachusetts since 2013) stated this rule in her book All Your Worth: The Ultimate Lifetime Money Plan. It serves as a benchmark for most people by providing a well-defined optimum mix of needs, wants, and savings. A rule is a powerful tool for emergency money management, achieving long-term goals, and retirement planning. According to the '50/30/20' split, every monthly income (post-tax) must be divided into three categories of spending: Needs, wants, and savings. What exactly is the 50/30/20 rule? Needs, wants, and savings can be broken down into fragments as follows: NEEDS: 50% of Income - This category consists of expenditures on the basic requirements of daily life, for example, food, school fees (considering that the person is a parent), utility bills such as grocery and electricity, life and health insurance premiums, and debt payments too. WANTS: 30% of Income - These include facets of life that are not important for dear life but serve as an amusement. Some good examples are purchasing items in the shopping cart like mobile phones, non-essential clothing etc. Also, the OTT subscriptions that people buy belong to this category. Dining is an essential part of this category of expenses. SAVINGS: 20% of income - This component of the 50/30/20 rule tells us to put aside some money into return-generating assets like stocks, bonds, ETFs, and more. Assume we figure out how to produce a sound return (an abstract figure) over an extensive stretch with a steady increase in contribution (with an expansion in pay) to this category. All things considered, we will then be sitting on a decent corpus of wealth 20-30 years down the line, given the power of compounding. The savings component also allows us to plan for particular future expenses like children's higher education and retirement. Begin investment money management Strategy However, it's worth noting that the 50/30/20 split might be altered for a different ratio, based on a person's stage of life. For example, a student earning Rs. 25000, is bound to have a break which is highly skewed towards the savings component of the rule, whereas an adult earning Rs. 25000, might not devote a very high percentage of income to savings because of the expenses to be borne. One thing might go unnoticed – the fact that the 'needs' part of expenditure will saturate at some point, which then allows for higher spending toward the other two categories. The rule does not seem to work for people with very high and very low-income levels. The former group faces the crunch to accommodate even the necessities, and the very high-income people have the liberty not to divide their income into stringent ratios. Why money management is important? Following this rule will help people empower themselves to deploy their due diligence in money matters. Once people gain insight into their monetary inflows and outflows, they will be able to exercise better command over the way they spend their salary, and thus, consequently, become mindful of their spending habits and balance all facets and take maximum benefit from this. The most essential grasp of the rule is not the exact proportion as stated earlier, but the framework that the rule provides. The category split is subjective in nature, depending on the size of the income and the age of the individual. Let's begin our money-management journey with these small measures today.