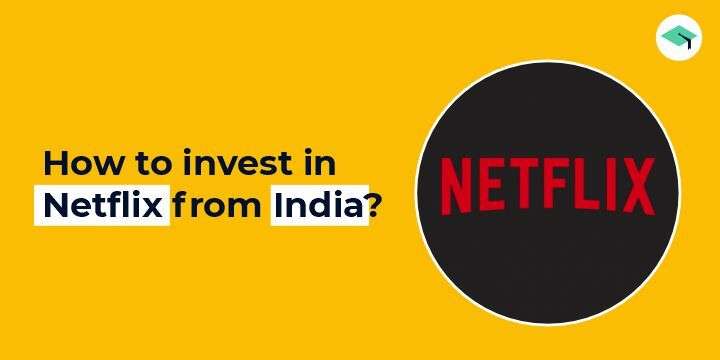 How to invest in Netflix from India?
Friends, Ghoul, Sacred Games, The Office, etc., are some shows which have been seen and relished by the people here in India. One common thing about these shows is that all are available on one platform, Netflix. Since its debut in India, Netflix has become the biggest OTT platform!
Netflix, Inc. is an American provider of over-the-top media services based in Los Gatos, California. The company's core business is its subscription-based streaming service, which allows online streaming of a library of films and television programs, including those created in-house.
It was founded in 1997 by Reed Hastings and Marc Randolph in Scotts Valley, California. Netflix's corporate offices are at 121 Albright Way in Los Gatos, California. In addition to the United States, they operate offices in the Netherlands, Brazil, India, Japan, and South Korea.
There are various reasons why Netflix is the most popular streaming service. Netflix offers a superior recommendation system that advises what entertainment to watch based on popular shows, general viewer interest, and specific shows the user has previously enjoyed.
Netflix tests these algorithms with its consumers and makes improvements as needed. In addition, data mining aids Netflix in recommendations.
Netflix also took a risk by investing in original content production. Still, it paid off because some of the most famous and successful shows in recent years have aired on Netflix rather than on more established networks.
Netflix has been able to maintain a dedicated following and a competitive edge due to this.
Netflix is one of the few stocks every investor should consider. Let's first look at some real stuff before we proceed.
| | |
| --- | --- |
| Latest market close | $371.73 |
| 52-week range | 351.46 – 700.99 |
| Dividend yield  | NA |
| Earnings per share | $10.68 |
| Beta | 1 |
| Market Capitalization | $ 164 billion |
| Average Volume (3m) | 7,295,226 |
| PE ratio  | 33.88 |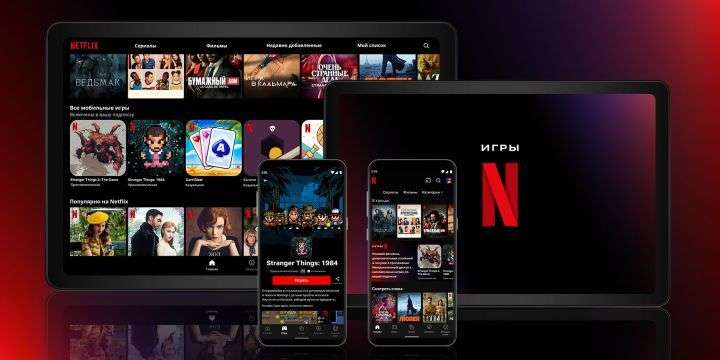 Three ways to invest in Netflix from India
1. The direct way
You can trade in Netflix from India by registering on a US brokerage account using technological platforms that provide this service or through a foreign brokerage with a direct presence in India. To start with this, you only need your PAN card and proof of address.
Netflix's share price was US $525.69 on January 14, 2022, which is over forty thousand rupees. However, the premium price of Netflix shares should not stop you from investing in them because some platforms allow you to participate in fractional shares. With just $1, you can buy a part of a Google stock and own a piece of the corporation.
Additional read: How to invest in Google from India?
2. The ETF way
One way to invest in Netflix stocks from India is through an exchange-traded fund (ETF). ETFs are a grouping of stocks and bonds traded as a single fund.
They're comparable to mutual funds in that they're invested in a pool of money. ETFs, on the other hand, are exchanged on the stock exchange and offer a simple and inexpensive way to gain access to a category of market or a group of companies. Buying an ETF via a platform is one way to invest in ETFs.
You can invest in the Invesco QQQ Trust, which contains Netflix as one of its top holdings.
Another option for investing in Netflix stocks from India is to purchase ETFs that invest in US indices such as the Nasdaq 100.
Netflix is holding the Motilal Oswal Nasdaq 100 ETF. You don't need to create a US brokerage account to invest in these ETFs. However, tracking errors in these ETFs may influence your returns.
Additional read: How to invest in Nasdaq from India?
3. The Mutual Fund way
In this case, you will be investing in funds of funds, a domestic mutual fund that invests in a mutual fund available in the United States. Since the investment would be made in Indian rupees, there is no investment restriction.
Netflix is included in several mutual funds, such as the Edelweiss' US Technology Fund of Fund but only to a minimal level. Furthermore, this strategy may prove to be more costly. An annual expense ratio will be required of you.
The expense ratio of these funds is typically greater, as it includes an additional expenditure levied by the core global schemes they invest in, in addition to the usual India fund administration fee.
A note of caution here is to remember to evaluate your risk profile before purchasing any investment. Directly investing in equities like Netflix would be a greater risk strategy for your portfolio
Consult an expert advisor to get the right plan