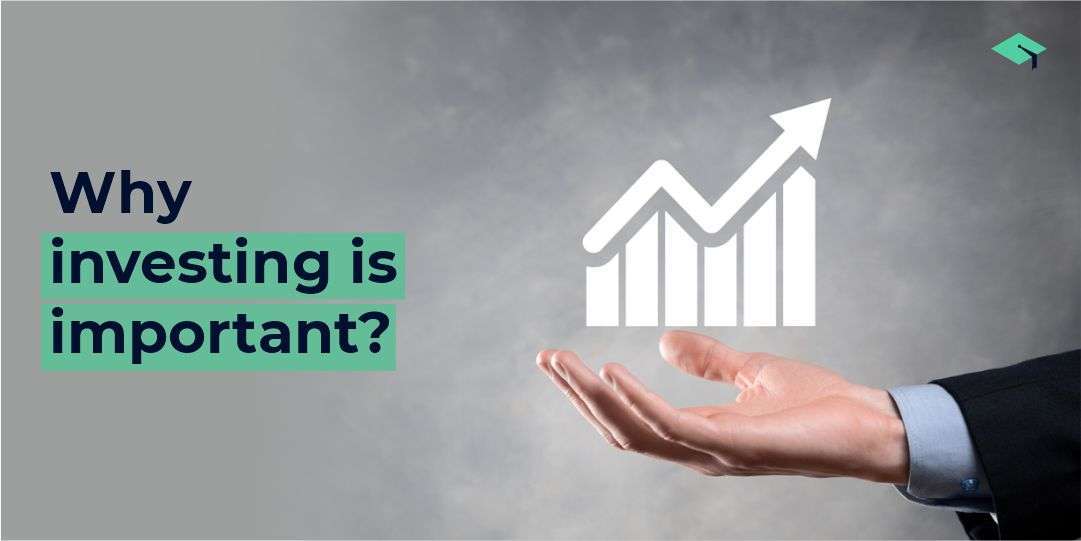 Importance of investment
You've probably asked yourself this question repeatedly- 'why investing is important?'. While there are many reasons, the most significant is financial stability.
Investing refers to channeling your money into different financial instruments to achieve profits and grow your capital.
You can earn money in two ways – work for someone else or work on your venture. You sharpen your mind and different skills that help you earn money.
Another way to make money is by making your money work to get wealthier. Investing serves this purpose. This article will figure out a few reasons why investing is essential.
What are the different ways to invest?
There are many ways to invest, for example, stocks, bonds, mutual funds, options, futures, precious metals like gold and silver, real estate, and other small businesses, or possibly a combination of all of the above.
Income can come in the form of appreciated value to the investment, dividend income or from, the sale of a business or liquidity of any other of the above instruments.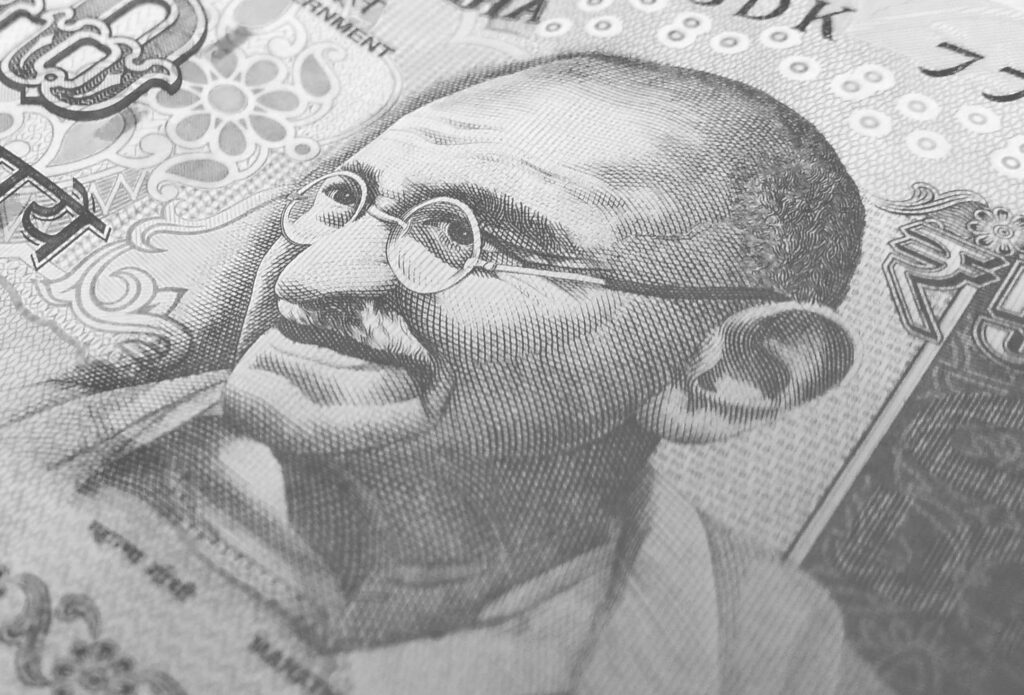 Why investing is important?
Investing is essential for many reasons. For example, to create wealth that might help you in tough times or help you achieve goals.
And you also want to take advantage of the power of compounding, not forgetting inflation, so that your money is worth it over time.
If you plan to retire at some point in time, you must invest in getting a corpus for yourself to live your retired life in a hassle-free manner.
Wealth creation could mean having a certain amount of money in your bank account or having a particular value of assets under your name.
Let's see how investment helps in wealth generation.
Why should you invest?
Investment is a way to grow your money. The creation of wealth isn't merely a goal; it will help you through your lifetime; in fact, it can help your future generations shape their future.
Investing will allow you to take advantage of the compounding power of money. For every rupee that you invest and earn, your investment base will grow, and thus grow; your capital will grow.
For example, we can take the 15 * 15 * 15 rule that we have read in another article; it is a powerful way to invest and achieve your financial and life goals.
Money sitting in your bank account loses its value over time because of rising prices in the economy. If prices are rising, your money will be bought less today than yesterday.
If there is inflation over 30-40 years, the value of your money is going to be reduced by a significant amount. Investing can help you beat inflation by earning more than what is lost by inflation – so that your money remains worth at least the same over time.
Retirement is also a valid reason for you to start investing. You need to have a large corpus to live off the last 20-30 years of your life.
Saving and investing for retirement requires careful planning and calculation of the amount you will need, and then proceed with an investing strategy.
Your child's future: In one of the previous articles, we talked about how important it is to save and invest for a secure future for your child.
Investing in your child's education and marriage requires investing in a well-phased manner with appropriate withdrawal options in times of need.
Benefits of Investing
1. Returns on your investments 
The greatest benefit of investing is the returns you gain in the long haul. Investing right, consistently, and early on can help any investor make good returns.
While saving your money in a bank account is tempting and safe, it is not always the best option for your money. Make the most of your savings by learning the importance of investment.  
From investing in Indian stocks, US stocks, index funds, and mutual funds to ETFs, the choices are endless. After determining your goals, preferences, and risk appetite, you can either invest on your own or approach a financial advisor to make the best possible decisions.   
2. A chance to meet your financial goals  
The importance of investment lies in what it can help you achieve! From building a house to financing your child's education, you achieve them all with the right kind of investments.
Once you have your financial goals in mind, a time horizon, and understand your risk appetite, you can start making investments.  
You can start investing with as small as Rs. 100 and step up your investments as your income goes.
There are many ways to invest such as SIP and lumpsum, you can either invest consistently every month or in one-go.   
3. A way to plan your retirement  
Investing is also a means of creating a retirement fund for yourself sooner than later.
By investing in mutual funds, you can create a retirement plan in the time horizon you want and make use of compounding that can double the returns. Another benefit is that investment helps you beat inflation.  
4. Investing saves taxes
Investing can help you save money on taxes as well. If you make an investment of Rs 1.5 lakh under Sec 80C to reduce your taxable income.
You can invest in PPF, ELSS (Tax Saver Funds), Sukanya Samriddhi Yojana (SSY), Fixed Deposits and National Pension System (NPS).   
5. Investing helps with big purchases 
The greatest benefit of investing your money is that it can help you make big purchases. Whether it's your child's education, a retirement fund for yourself, buying a house, a luxury car, or taking a world tour.
Good investments can help you make all these big purchases easily without taking a loan or digging into your current savings.  
For example, you have 15 years till your child is off to college. You decide to save a small sum of money every month for the next 15 years and increase the investment every few months to achieve your set goal.
By the end of these fifteen years, you will have built a sufficient education fund that your child can use and make their college dream a success without worrying about debts or loans.
This is the power of investing and a good investment requires great market research, diversification, and attention to detail!  
6. Beats Inflation  
Inflation is the greatest villain in your financial journey. It gradually erodes the value of your money, increases the cost of all essential goods and services, and devalues your savings.
Certain investments like gold, mutual funds, index funds, ETFs, and stocks have the potential to beat inflation. They have the potential to give you an interest above the estimated inflation rates in the years to come.
This is not feasible if your money is in a savings account or stored away in an FD.  
In fact, inflation affects certain areas of life more than others. Education, healthcare, and the oil industry are impacted most by inflation.
The cost of education is rapidly increasing as a result of it – universities like Allahabad University have increased their tuition fees by 300% this year.
This is just one example – pursuing medicine in India is a rich man's dream now. It can cost you nearly 1 Cr to complete a medical degree from a private college today.   
7. It acts as an emergency fund  
Investments are also your emergency funds. A medical crisis, an emergency or a job loss – investments can help you with a host of financial problems and ensure you are able to take care of your responsibilities with ease.
Good investments are hard to manage on your own, you can always reach out to a financial advisor that can help you invest in funds that you can liquidate and use whenever the need arises.
Remember investing and saving must go hand in hand if you want to meet your financial goals timely and successfully!  
FAQs
Why is investment important for the future?

Investment is important because it helps you build wealth, prepare for your financial goals and secure your future. It is an efficient way to make the most of your money and beat inflation.
What is the purpose of investments in your life?

The purpose of investments in life is to make it easier and help you accomplish financial goals. Whether its your daughter's college or buying a house for your parents or taking a world tour with your family, good investment can help you achieve financial goals.
What are 3 benefits of investing?

There 3 main benefits of investing:
Returns on your investments
It acts as an emergency fund
A chance to meet your financial goals

Consult an expert to get the right plan for you