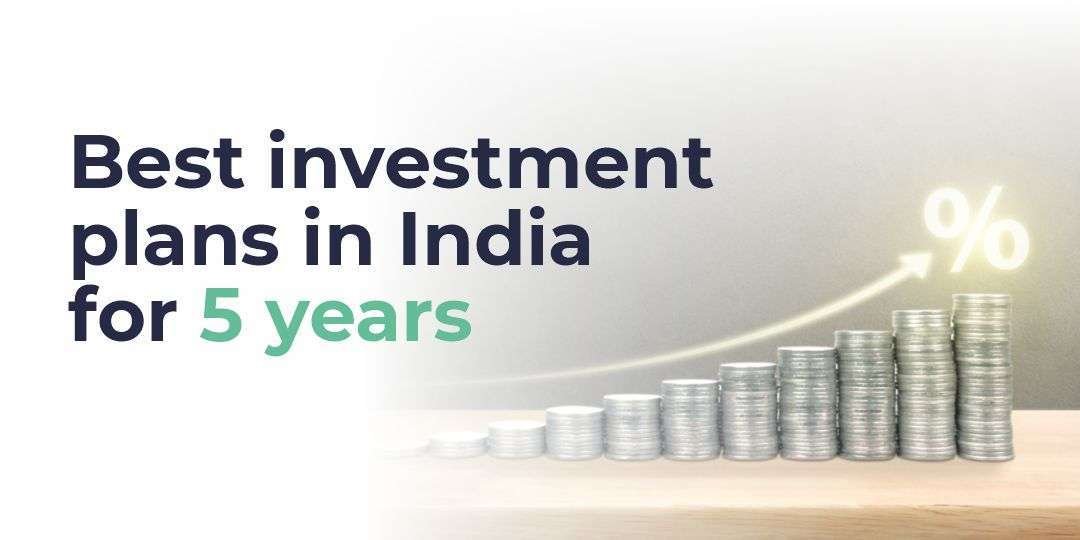 The best investment plans in India for the next five years
We already saw some of the best investment plans in India for one year. Here, we'll get to know some of the best investment plans in India for five years.
There are many investing options available, majorly in the equity and debt funds segment.
Let us see a complete guide to investment plans in India for five years.
Equity funds and Hybrid funds
Equity mutual funds are investment instruments that primarily invest in stocks of various companies across different sectors. Equity mutual funds are the riskiest category of mutual funds because of the high exposure (at least 65%, according to the rules laid down by the Security and Exchange Board of India) to equity markets.
On the other hand, Hybrid funds are less risky than equity funds because they are a mix of equity and debt funds; also, hybrid funds are less liquid than equity funds. Both hybrid and equity funds are for investors with a time frame of 5-7 years.
Above-average to high-risk funds
If you search for more than the market returns, you should bear more than the usual risk. The best option, in this case, are equity mutual funds because of their very high exposure to the equity markets.
Within equity funds, small-cap and mid-cap funds are riskier. However, these funds provide the chance to make unusually high gains.
Long-term funds
When your investment horizon is long, say ten years. Your best road is to have equity in the highest proportion in your portfolio because, in the long run, the share markets out-perform nearly every other standard asset class.
The best options for this type of investment are either purely equity-based funds or hybrid funds with very high exposure to equity (and a small investment in debt).
Other funds
Regarding the instruments mentioned above, there are other options as well.
Index funds
Track particular indices in the market and invest in the movement of the index.
Flexi-cap funds
These funds diversify the investment because they invest in a mix of large-cap, small-cap and mid-cap companies for greater exposure to the entire market.
Another less discussed investment option is the Dynamic Asset allocation fund – these funds are a type of hybrid fund, and, as the name suggests, the funds are invested and dispersed across stocks, bonds, real estate etc.
Balanced funds that invest primarily in equities with some exposure to FD-like securities are known as aggressive hybrid funds; because of the diversification of investments, these funds are less risky than pure equity while providing nearly identical long-term returns.
Which funds are available in India?
Some available funds are:
Axis Midcap Fund
This scheme aims to achieve long-term capital appreciation by investing primarily in Mid Cap stocks and equity-related assets.
DSP Midcap Fund
It primarily aspires to achieve long-term appreciation by investments in midcap firms and other equity-related assets.
Tata Index Nifty Fund
The Tata index super funds strategy generates medium to long-term financial returns by investing in equity shares of just those firms' part of the Nifty 50 index, in the same proportion index.
Navi Nifty Index Fund
The investment objective is to produce a return comparable to the Nifty 50 index by investing in stocks of companies that make up the index, subject to tracking error.
Parag Parikh Flexi Cap Fund
The fund's aim is to achieve long-term capital growth from an actively managed portfolio comprising majority equity investments.
DSP Dynamic Asset Allocation Fund
This hybrid, dynamic asset allocation fund considers the CRISIL Hybrid 50+50 Moderate index as the benchmark. Investment in this fund carries a moderately high level of risk.
Tata Balanced Advantage Fund
Investment is in a mix of equity, arbitrage and debt portfolios to maximize capital appreciation and income distribution. The scheme tries to follow the market trend with a good balance of debt and equity.
Consult an expert advisor to get the right plan for you