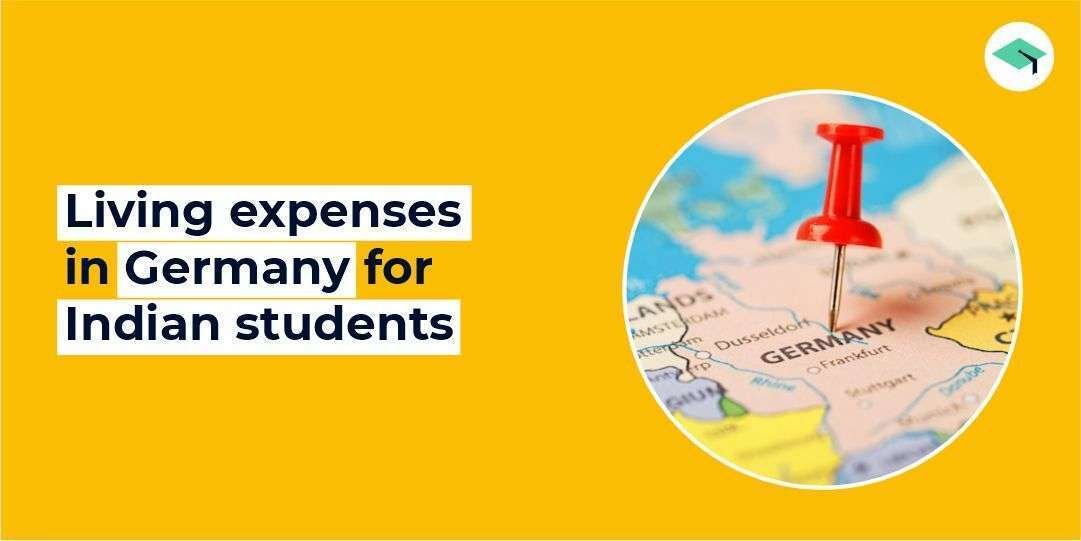 Living expenses in Germany for Indian students
The affordable living expenses in Germany, a stable economy, high-class living, and numerous job opportunities make the country one of the premier destinations for quality education and successful careers.
The cost of living in Germany depends on the location of the university because some cities are relatively more expensive than others.
It is important to be flexible if a student wants to thrive on a limited amount. The average living expenses in Germany for Indian students vary between 10,200 EUR – 12,000 EUR (nearly INR 8.1 lakhs – INR 9.5 lakhs) every year.
Students should be aware of their living expenses before traveling abroad as it is helpful in creating a budget for living expenses.
The college cost calculator on the Edufund app is a blessing as it helps to get an estimate about the future living expenses besides the education costs and create a personalized financial budget based on needs and requirements.
Semester contributions
Most of the universities in Germany are state-run; hence the education cost is a bare minimum. Students, however, have to contribute between EUR 175 – EUR 250 (nearly INR 13,993 – INR 19,990) per semester for administrative fees and student amenities.
Students can also apply for a public transport pass or a semester ticket that costs between EUR 25 – EUR 200 (nearly INR 1,999 – INR 15,992) for six months, based on the type and location of the university. They will not have to pay for transport for the next six months.
Private institutions in Germany charge tuition fees, especially for non-EU citizens.
Additional read: Education loan process for Germany
Living expenses in Germany for Indian Students
1. Accommodation (average monthly cost)
An important chunk of the living expenses goes towards accommodation costs, which depend on the location of the university and the type of accommodation the student prefers.
The preferred accommodations and their average cost per month are.

2. Food (average monthly cost)
Students have access to restaurants and cafes on the university campus, where they can eat at discounted prices. For students that live off-campus, local street vendors and food trucks are an option.
The living expenses in Germany are manageable for Indian students as there are Indian stores that can provide ingredients to cook authentic food items.
Students who have to rely on restaurants need to remember that eating out on a regular basis will prove expensive.
Self-cooking is the best way to manage funds because the cost of basic food and beverages is affordable.
Average costs on some of the common food items include.

3. Transportation
The daily public transport facilities in Germany cost around EUR 20 (nearly INR 1,599) and a monthly pass will cost EUR 200 (nearly INR 15,992).
Students can apply for student passes or choose to move around via rented bicycles at a nominal fee.

4. Health insurance
International students must have health insurance in Germany. Students who are studying degree programs are eligible for a public health insurance plan that costs between EUR 70 – EUR 80 (nearly INR 5,597 – INR 6396) per month.
Whereas students above 30+ should have private health insurance that costs between EUR 400 – EUR 500 ((nearly INR 31,984 – INR 39,980) per month.
5. Utilities and Bills
Students living off-campus have to pay for water, electricity, garbage, and heating. In some cases, the bill is included with rent, otherwise; it costs nearly EUR 29.42 ((nearly INR 2,352) for a kilowatt-hour.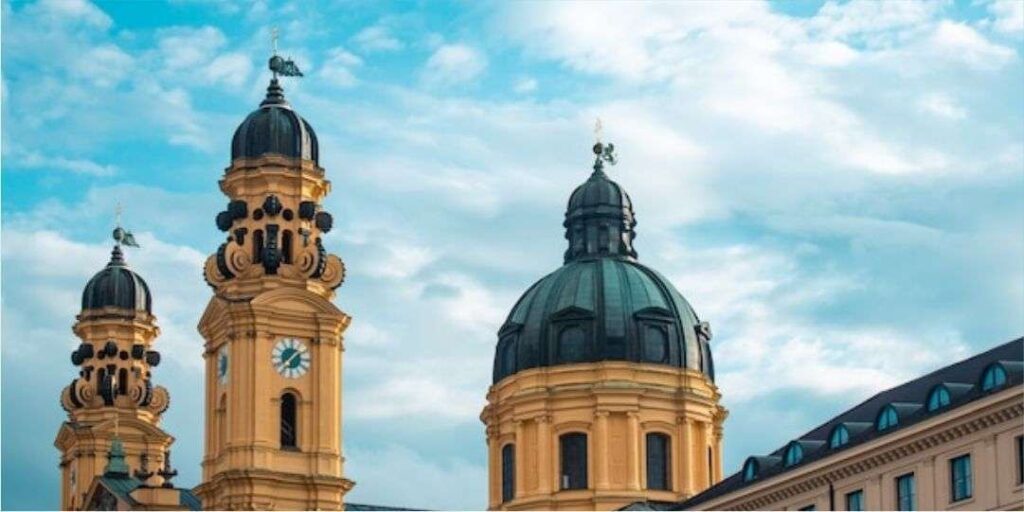 How to save more as an international student in Germany?
Keep a fixed budget for the month
Studying abroad means, you will be away from your parent and you'll be alone so you need to have a budget for everything.
Talk to locals 
Talk to locals around you because they know that place more than you. They will tell you the best deals around you in restaurants, cafes, and all. 
Cook for yourself
Go to the local grocery market and cook for yourself. Eating outside daily can cost you way more than cooking for yourself.
Get a flatmate/roommate
Sharing space and your accommodation mean that you will be able to cut costs. It will save you money. Staying alone in a flat or room means you will spend more.
If you get a flatmate/roommate, the price of that place will be half. You will end up splitting utility costs as well.  
Do a side hustle
Earn money by doing some part-time jobs or a side hustle. By doing that you will learn and also earn extra for you.
Use public transportation or a bicycle
Using public transport daily is the best way to save money in countries like Germany. Private cabs and rentals can be very expensive for students.
If you live in a small town, then opting for a bicycle to roam the city is the most cost-effective method.  
Go secondhand
Cut costs wherever you can and the best way to do this is by opting for second-hand products. Suppose you need a bicycle, no need to get a new one!
Buy it from a second-hand market or from someone who doesn't want his/her bicycle anymore. 
Save money wherever you can
Cut off your unnecessary plans. There is Wi-Fi everywhere so instead of buying data plans use them. You should also unsubscribe from OTT subscriptions you are not using anymore.
Or any auto-debit subscription that is not in active use. 
FAQs
How can international students save money in Germany?

Here are some tips on how to save money in Germany:

keep a maintained budget

Talk to locals

Cook for yourself

Get a flatmate/roommate 

Do a side hustle

Get a bicycle

Go for secondhand

Save on your mobile bills
Is it expensive to live and study in Germany as an international student?

In comparison to other countries and cities, Germany is one of the places which is less expensive.
How much money can international students earn in Germany?

You can earn around 450 euros (Rs 37,000) per month by doing part-time jobs.
How much money do I need as a student in Germany?

On average around 870 euros (Rs 71,000) for a month is all you need for your expenses.
Conclusion
Prestigious universities and reasonable living expenses in Germany make the country an excellent choice for studying abroad.
If you are in a dilemma about the cost of living, then consult with the counselors on the Edufund app to know more about it in detail.
Consult an expert advisor to get the right plan