Managing & avoiding ETF closures. All you need to know
Exchange-traded funds (ETFs) have altered the global financial industry by providing investors convenient access to foreign markets and a wide range of sectors.
However, the increased churn in the ETF market is a natural consequence of such rapid expansion. Some ETFs prosper, while others fail and have to be liquidated or delisted.
Although the process of formation and closure represents the constant change of a healthy market, investors are best off avoiding the scary stuff at all costs.
The year 2020 saw more than 7500 different ETFs offered in all. Of these 7500, nearly 300 ETFs closed from 2020 until February 2022, almost 4%! Thus, it becomes very imperative for us to study the effects of ETF liquidation and closure.
What happens when an ETF closes?
An ETF can be closed in two different ways; one is liquidation and the other by delisting. We will see this in detail below. A prospectus supplement will indicate the ETF's last trading date and liquidation date once the decision to disband the ETF has been finalized.
"Business as usual" ends at this time or soon after, and the fund stops making new investments as it proceeds to liquidate. As a result, the performance of an ETF diverges from that of its benchmark index.
During this time, the ETF issuer will continue to publish an indicative net asset value (iNAV) during the day, which is used when purchasing or selling the ETF. It's generally a good idea to sell any shareholdings before the end of the trading day.
What is liquidation?
Investors receive cash payments equal to the NAV whenever an asset is liquidated. Most of the time, this has the advantage of offering you fair value for your shares.
Liquidation is vital to investors since they only have two weeks to liquidate their shares once the process starts. Once investors learn that their ETF is in the process of liquidation, they have two choices: selling before the closing date or waiting until the final liquidation.
To determine the best course of action, one must read the final prospectus supplement. Liquidation is generally less expensive and time-consuming than delisting the ETF if the issuer decides to do so.
What is delisting?
Delisting is significantly more time-consuming for investors who fail to liquidate holdings before the last trading day.
When this happens, they must trade OCT, i.e., over the counter, which is time-consuming and often costly compared to buying and selling on an exchange.
That is why delisting is vital to investors; failing to keep track of the closing date might negatively affect your investment portfolio.
Some examples of ETF closures are
| | | |
| --- | --- | --- |
| Date | Fund | Ticker |
| 3/7/2022 | Xtrackers Eurozone Equity ETF | EURZ |
| 1/14/2022 | Direxion Dynamic Hedge ETF | DYHG |
| 12/23/2021 | Credit Suisse FI Large Cap Growth Enhanced ETN | FLGE |
| 12/15/2021 | iShares iBonds Dec 2021 Term Corporate ETF | IBDM |
| 12/15/2021 | Invesco BulletShares 2021 USD Emerging Markets Debt ETF | BSAE |
Negative impacts of ETF closures
Impact on investors: Investors face at least four chief risks when an ETF is closed, i.e., liquidated or delisted.
Reinvestment Risk: The investor must now find a new investment avenue after cashing out of the delisted or liquidated ETF. It is an intrinsically risky undertaking, especially considering the opportunity cost of exploring new investment alternatives and their benefits and drawbacks.
Added Expenses: A delisted ETF incurs additional OTC costs for investors. Additional charges are charged when starting a new investment, which may have a fee structure that differs from the earlier one.
Loss of ETF Value: While the investor didn't walk away with anything, it's doubtful that he achieved the investment goals in the case of closure. Investors don't choose ETFs they think will fail in the future. Investors face value loss that they must up elsewhere.
Tax Burden: One of the most significant downsides of ETF closures is an increase in the tax burden due to unanticipated capital gains.
Impact on Issuer: The major disadvantage of closure for an issuer is the danger of losing its reputation.
Reputation Risk: An issuer whose fund is liquidated or delisted may have a difficult time attracting new investors in the future. Advisors are less inclined to endorse ETFs from issuers with a history of closing funds for various reasons.
Ways to predict which ETF may be vulnerable to closure
1. Low AUM: One of the best predictors of closure risk is a low AUM. After all, funds that manage millions of dollars in assets are far too profitable to shut down.
2. Issuer strength: Look for ETFs sponsored by prominent, well-known companies such as iShares, State Street, Vanguard, Invesco, and First Trust. A minor sponsor may find it more difficult to continue operating an ETF if it does not initially attract assets.
3. Fund ranking: Less popular ETFs are more prone to closure; avoid them!
4. Trading volume: ETFs actively traded are more likely to change at the underlying assets' value.
5. Appeal: Look for ETFs with a broad investment approach, such as S&P 500 index funds, unless one is an experienced player. Over time, exact methods may not be able to attract adequate assets.
Investors can lessen their chances of going through an ETF liquidation by conducting thorough research on the ETF and avoiding a probable closeout. There's no need to panic if the ETF liquidates; simply investigate the next fund and make sure to understand what one is getting into.
Consult an expert advisor to get the right plan for you
recommended reading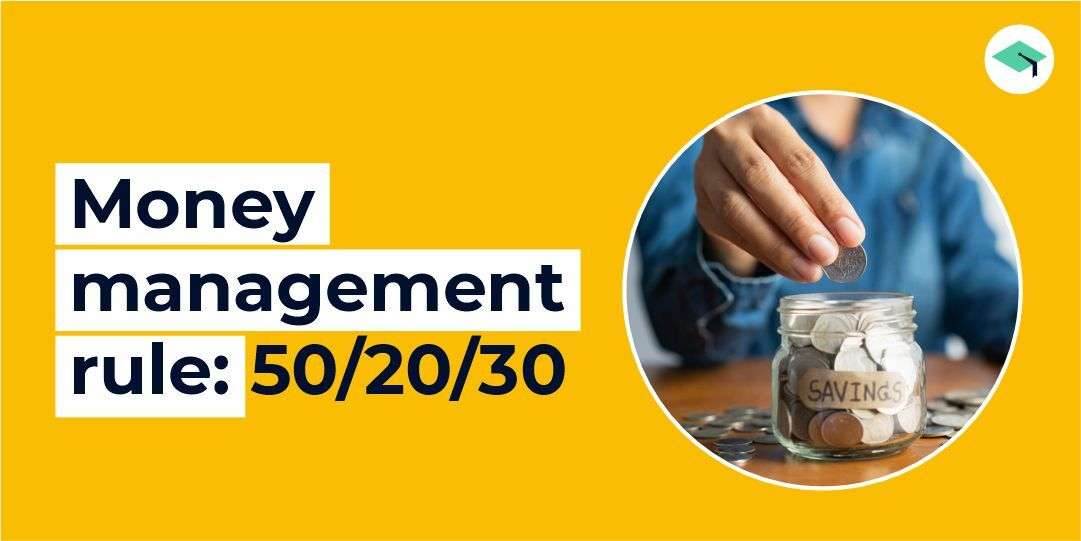 Improve your finances with these simple 50/30/20 Money Management rule Becoming wealthy is a matter of good money management. My salary dries up before the end of the month is a statement we hear very often. It happens due to multiple reasons like lifestyle inflation, expenses racing ahead of income, and also uncontrolled (or untracked) spending habits. It constrains us from saving up for our future as well. Our spending habits affect our future spending capacity. There is a practical rule that helps people channel what they earn to balance both their current and future spending capacity. The name of the rule is the '50/30/20 budget rule'. Realistic monthly budget Elizabeth Warren (US Senator from Massachusetts since 2013) stated this rule in her book All Your Worth: The Ultimate Lifetime Money Plan. It serves as a benchmark for most people by providing a well-defined optimum mix of needs, wants, and savings. A rule is a powerful tool for emergency money management, achieving long-term goals, and retirement planning. According to the '50/30/20' split, every monthly income (post-tax) must be divided into three categories of spending: Needs, wants, and savings. What exactly is the 50/30/20 rule? Needs, wants, and savings can be broken down into fragments as follows: NEEDS: 50% of Income - This category consists of expenditures on the basic requirements of daily life, for example, food, school fees (considering that the person is a parent), utility bills such as grocery and electricity, life and health insurance premiums, and debt payments too. WANTS: 30% of Income - These include facets of life that are not important for dear life but serve as an amusement. Some good examples are purchasing items in the shopping cart like mobile phones, non-essential clothing etc. Also, the OTT subscriptions that people buy belong to this category. Dining is an essential part of this category of expenses. SAVINGS: 20% of income - This component of the 50/30/20 rule tells us to put aside some money into return-generating assets like stocks, bonds, ETFs, and more. Assume we figure out how to produce a sound return (an abstract figure) over an extensive stretch with a steady increase in contribution (with an expansion in pay) to this category. All things considered, we will then be sitting on a decent corpus of wealth 20-30 years down the line, given the power of compounding. The savings component also allows us to plan for particular future expenses like children's higher education and retirement. Begin investment money management Strategy However, it's worth noting that the 50/30/20 split might be altered for a different ratio, based on a person's stage of life. For example, a student earning Rs. 25000, is bound to have a break which is highly skewed towards the savings component of the rule, whereas an adult earning Rs. 25000, might not devote a very high percentage of income to savings because of the expenses to be borne. One thing might go unnoticed – the fact that the 'needs' part of expenditure will saturate at some point, which then allows for higher spending toward the other two categories. The rule does not seem to work for people with very high and very low-income levels. The former group faces the crunch to accommodate even the necessities, and the very high-income people have the liberty not to divide their income into stringent ratios. Why money management is important? Following this rule will help people empower themselves to deploy their due diligence in money matters. Once people gain insight into their monetary inflows and outflows, they will be able to exercise better command over the way they spend their salary, and thus, consequently, become mindful of their spending habits and balance all facets and take maximum benefit from this. The most essential grasp of the rule is not the exact proportion as stated earlier, but the framework that the rule provides. The category split is subjective in nature, depending on the size of the income and the age of the individual. Let's begin our money-management journey with these small measures today.