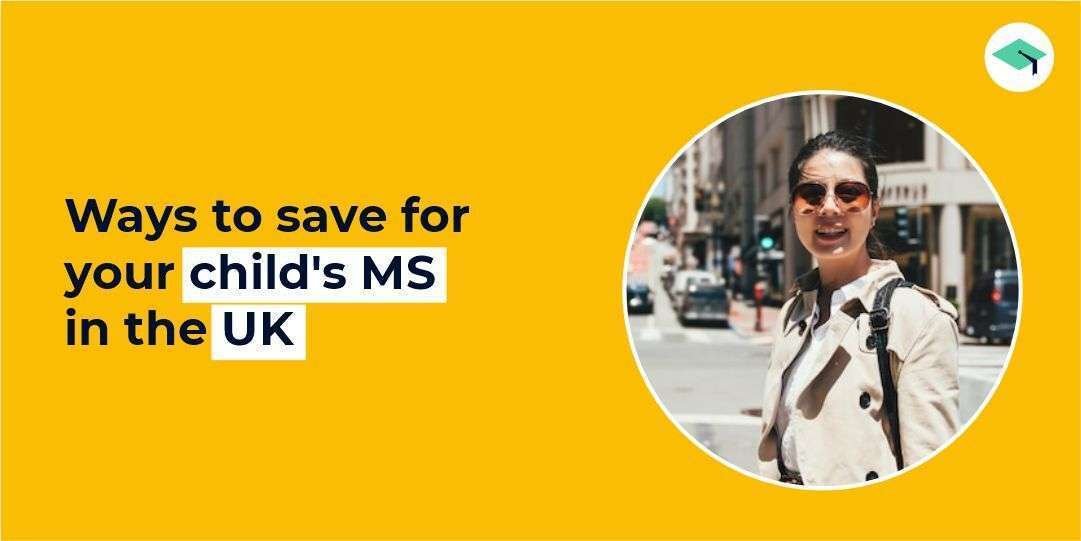 Ways to save for your child's MS in the UK
The United Kingdom has a long tradition of intellectual success. It is one of the well-liked destinations for overseas students pursuing higher education.
Regarding MS, UK institutions are at the frontline of offering a diverse selection of courses according to the student's interests.
MS in the United Kingdom provides full-time 1 or 2-year long courses. Specialists from various roles, industries, and courses are available at UK institutions, allowing overseas students to follow their selected degree programs.
Popular MS specializations in the UK
The following is a listing of the best MS Specialisations in the UK for Indian students.
MS in Biology (Sciences)
MS in IT & Networking
MS in Engg (others)
MS in Geology
MS in Computer Science & Engineering
MS in Health Science
MS in Electronics & Electrical Engineering
MS in Mathematics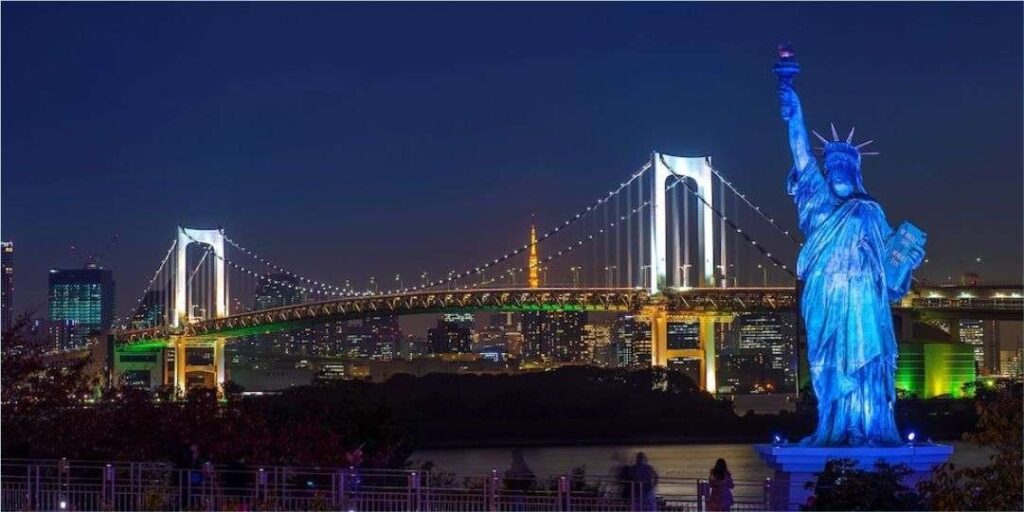 Ways to save for MS in the UK
A Master's degree might boost your child's income potential. It might also be an opportunity to explore something your child is interested in.
Saving in advance is the most effective way to reduce the expenditure burden your child will have to handle with student loans. Here's how to get started.
1. Set a goal and a budget for savings
Setting a clear objective for the amount to finance your child's Master's can assist you in planning for the future. Calculating how much you'll need to save boils down to weighing costs.
First, estimate how much money you'll require to pay for their tuition and living expenses. Then consider obtaining student loans, but proceed with caution.
Calculate the monthly payment cost of the loan after your child graduates.
2. Refinance private student loans
To save money, refinance outstanding private student loans. If your child is currently paying their student loans with a bachelor's degree, the interest rates may have decreased since then.
Interest rates on student loans are predicted to surge throughout 2022. In June, the federal funds rate was raised by 75 basis points, and fed officials anticipate future hikes.
This might result in increased interest rates on both private & federal student loans.
If you hold private student loans, refinancing replaces your loan with a new loan with a reduced interest rate. Refinancing existing student loans may allow you to free up a few additional rupees in your monthly budget for savings.
3. Choose the best option to start saving
There are several options to save for future college fees, ranging from a traditional high-yield savings account to a college investing account.
However, the best way to save will be determined by the timing of your strategy.
Select investment programs that offer investment possibilities customized to various periods and risk sensitivities. If you gradually adapt to being more conservative, you may invest more aggressively. Some of the options to start savings include –
Mutual fund investing
US ETFs (Exchange Traded Funds)
Purchasing insurance policies
Purchasing real estate
Making an investment in PPF
With these ways to save for your child's education, you may stop worrying about the cash needed to send your child to his or her ideal college.
4. Prepare early savings
Investment needs time to mature. Education costs are often long-term goals that require more than five years to attain. Consider how much time you will need to create your children's education fund for MS in the UK.
The more time you have, the lighter your load will be. The sooner you begin investing & saving, the better.
Additional read: Ways to save to send your child to Oxford University
Top 10 MS colleges in the United Kingdom
There are around 115+ MS Colleges in the UK. MS costs about INR 27.40 lakhs in the UK (approx.). The top specializations are IT & Networking, Engg (others), Biology (Sciences), Geology, Health Science, Computer Science & Engineering, Electronics & Electrical Engineering, and Mathematics.
A bachelor's degree + Statement of Purpose (SOP) + IELTS/TOEFL/PTE score+ Letter of Recommendation (LOR) + GMAT/GRE scores + resume + job experience are required for admission.
Consider looking at the best colleges in the UK for overseas students seeking an MS.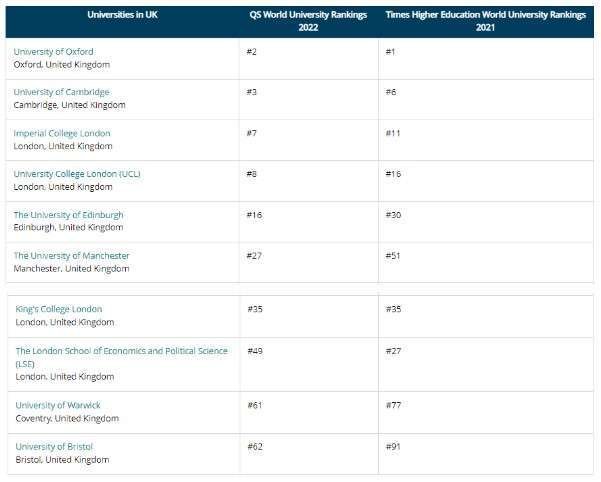 Top MS Courses in the United Kingdom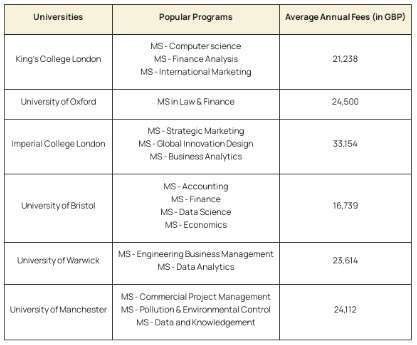 MS tuition prices in the United Kingdom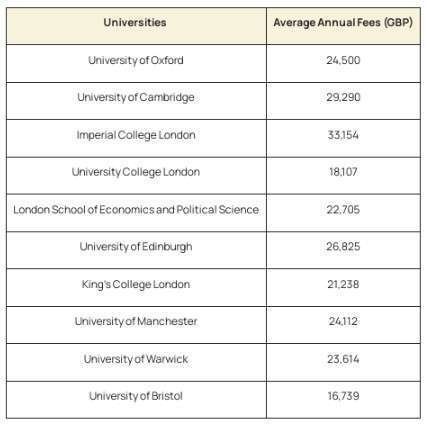 Conclusion
According to Census Bureau data, earning a master's degree may earn you up to $400,000 more than a bachelor's degree throughout your life.
However, because this is throughout a lifetime, you may not see any significant financial rewards at first. As a result, it is critical to begin planning and conserving as soon as possible.
Senior financial counselors and planners urge parents to examine the higher education level they expect their children to achieve before developing a plan.
More importantly, gather information about current tuition costs and detect yearly increases. Make wise financial decisions, and you'll experience a lot less worry in the future.
Consult an expert advisor to get the right plan