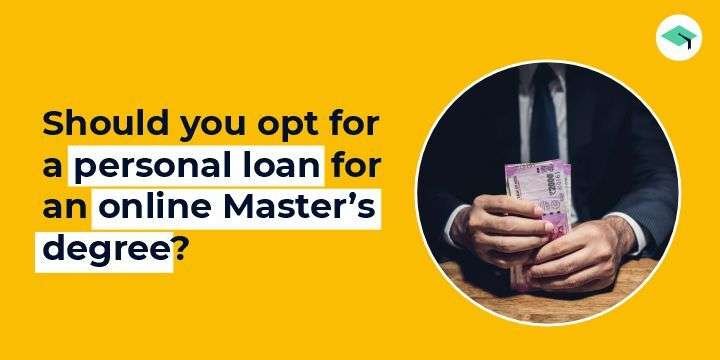 Should you opt for a personal loan for an online Master's degree? 
Post-pandemic online master's degrees have become extremely popular. If you have applied for an online degree and are finding it hard to pay the fees, then here are some merits and demerits of opting for a personal loan for an online master's degree!
From top universities like Harvard University, Oxford University, the University of Edinburgh, and Johns Hopkins University to online platforms like Coursera and SkillShare made accessibility to quality education easier and a great way to upskill.
While some are free, there are some that charge a heavy fee. Depending upon the course, the average cost of an online master's degree can go up to $29,000 (Rs. 23-24 lakhs).
This can be tough to finance independently as most banks do not offer education loans are not offered for online degrees. Some banks like Axis Bank do offer education loans for an online master's degree.
But space is still limited. Maximum banks and financial institutions only sanction education loans that require students to study on campus, and online degrees are not covered by them.
Thus, if you are short on expenses, then you can opt for a personal loan for your online master's degree.
What are the merits of opting for a personal loan for online master's degrees?
1. Zero Collateral
Personal loans are called unsecured loans and they do not require collateral from the borrower to sanction their claims. It is easier to get a personal loan as banks do not need you to give land, shares, or other bonds as collateral to claim.
The approval largely depends on your credit scores, income history, and general eligibility or worthiness in terms of repayment. If the bank feels that you are not capable of repaying the loan, they are likely to reject the application.
2. Easy Sanctions
Personal loans verify the candidate's worthiness, credit history, and financial stability. If you can provide an assurance to the bank that you are able and willing to repay then the banks are likely to sanction your loan faster.
In terms of personal loans without collateral, your relationship with the bank, income stability, and financial background come in handy for easy sanctions.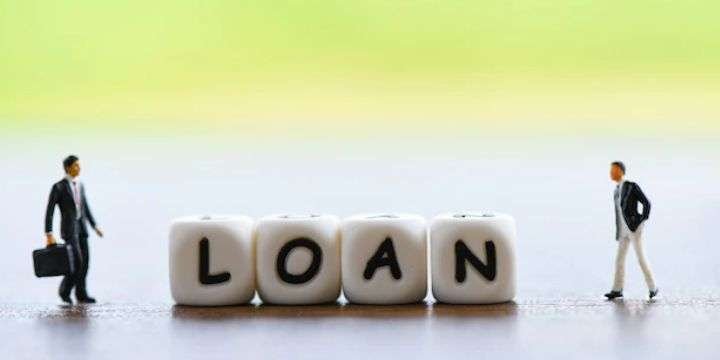 3. Easy Disbursals
Some banks disburse funds within seconds! Once your loan is approved and accepted, the banks can wire the money to your account immediately.
Most personal loans and their lenders pride themselves on immediate and easy disbursements so that the borrower can finance their immediate needs faster. It may not be the case for all types of loans as each has its own processing period.
What are the demerits of opting for a personal loan for online master's degrees?
4. High-Interest Rates
Interest rates vary from bank to bank and to lender. Personal loans are by nature unsecured which means the chances of getting a high-interest rate may be higher.
Beware of the interest rates, try to consult multiple banks before starting the application process. Having a good relationship with a bank and a financial history can help you.
5. Stress of Repayment
The stress of repayment is associated with every loan and is not exclusive to personal loans. Most borrowers struggle with repayment and may find it overwhelming at times.
Having a stable income or savings that can help you with the process of repayment. The cumulative interest rates and rising prices can make the job tougher but not impossible.
6. Eligibility Rigidity
Since most personal loans are unsecured, they focus largely on your credit score and financial history to sanction it.
This can be merit and demerit because a low credit score could jeopardize your application approval and make it tougher for you to gain the amount you want. Applicants are scrutinized more closely and any flaw could delay the process.
These are some merits and demerits of opting for a personal loan for an online master's degree! An informed and well-rounded decision can help you pick the right path and help you secure a brighter future.
Consult an expert advisor to get the right plan