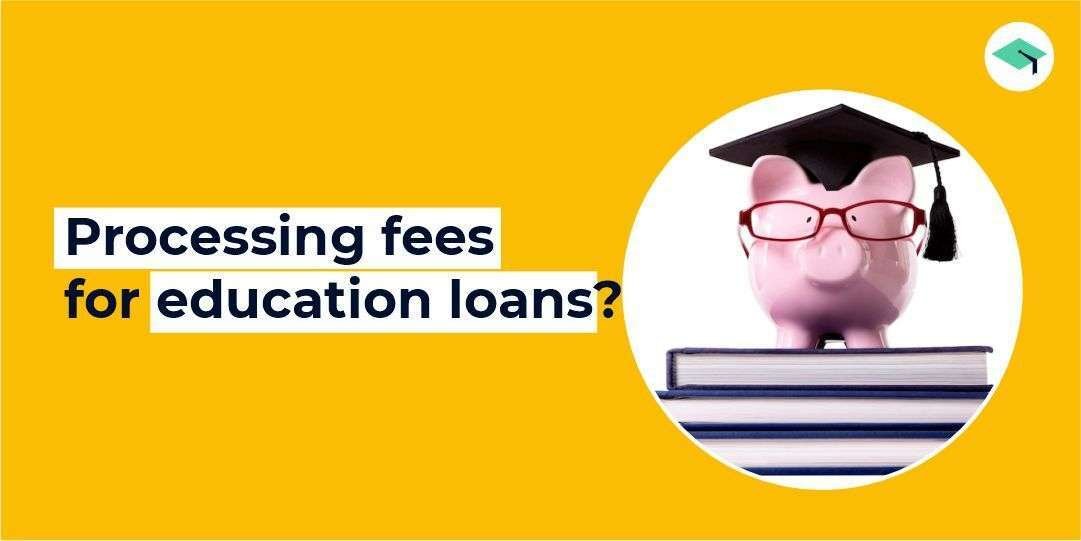 What are the processing fees for education loans in India?
Processing fees for education loans are fees charged in advance by the education loan provider to the applicant.
Processing fees vary from bank to bank; it also depends on whether you are pursuing a domestic degree or opting for an international program. Most banks charge a processing fee of 1% and above on the latter
What are processing fees for education loans?
There are the following types of processing fees for education loans.
Refundable processing fees: Some banks offer refundable processing fees. The bank tries to adjust the amount in the loan withdrawal cycle. However, you cannot apply for a refund if your application for a loan is rejected.
Non- refundable processing fees: Regardless of approval or rejection, some banks charge processing fees during the education loan process.
Amortized processing fees: Some financial institutions don't impose any up-front processing fees. Over the course of the loan, processing costs are added as an additional percentage on top of the annual interest rate that is offered. It follows the idea of the annual percentage rate (APR). The interest rate and processing charge amortization make up the annual performance rate (APR).
There are many banks that do not charge processing fees for education loans.
Additional read: Education loan process in Germany
Characteristics of education loans in India
Maximum Amount: The education loan amount provided can range from Rs.4 to Rs.40 lakhs. Higher amounts may be allowed on a case-by-case basis.
Age Group: An education loan to study abroad can be applied by any student between the ages of 18 and 35.
Course Eligibility: Education loans can be used to study a variety of fields, including science, maths, and engineering. Law, management, fashion, architecture, and arts are just a few examples of availing of education loans.
Cosigner: Since the principal borrower must not be employed, the loan needs to be co-signed by a co-applicant (it could be either a parent, sibling, or other close family members). The co-loan applicant's score is considered when approving the loan. The applicant may be required to satisfy a margin of 5-15 percent.
Coverage: Tuition fees, cost of books, cost of food and lodging, laboratory and library fees, travel expenses, study tour expenses, and so on are covered by education loans.
Moratorium: There is a moratorium on education debt until graduation. During this time, only basic interest is charged on the borrowed amount. During this time, the applicant can only pay the interest amount. Depending on the lender's policies, the duration of the education loan can be up to 10 years, excluding the moratorium period, and up to 15 years, including the moratorium period.
Tax Benefits: As per Section 80E of the Internal Revenue Code, interest paid on education loan EMI is tax deductible.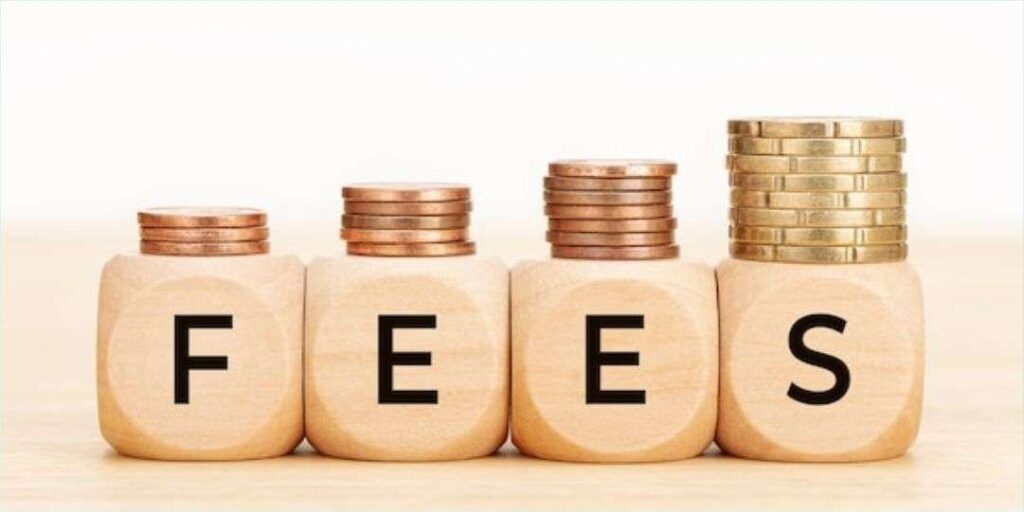 Here are the Top banks for Education loans in India
State Bank of India
HDFC Bank
ICICI Bank
Axis Bank
PNB
Mpower financing
Prodigy Finance
Avanse
Conclusion
Processing fees charged on education loans may vary from lender to lender. Some lenders charge a fixed amount irrespective of the education loan amount and some charge a fixed percentage on the loan amount.
Before applying for an education loan, know the processing fees.
Consult an expert advisor to get the right plan