Pros and Cons of using abroad education loans to finance studies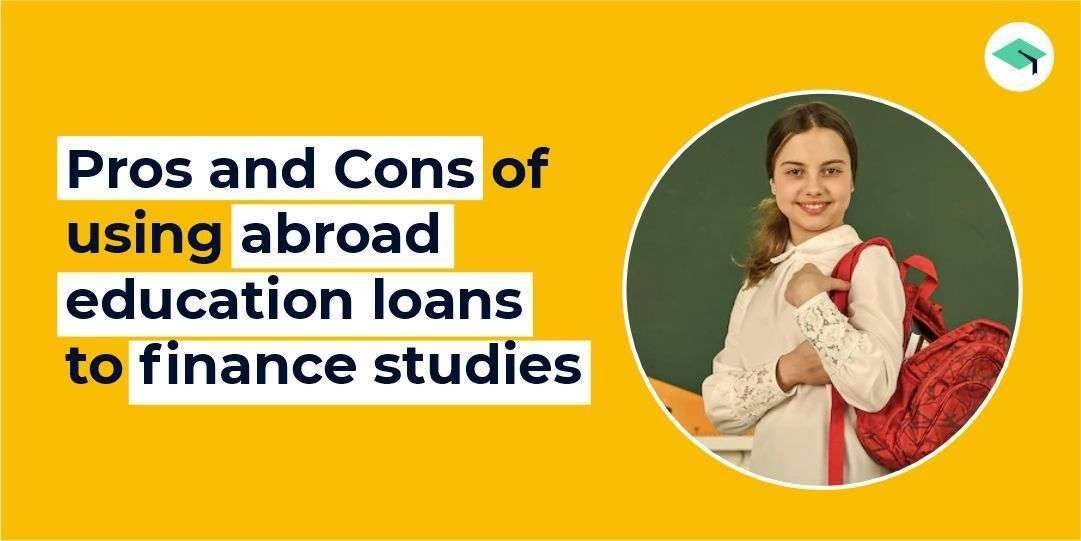 The expense of attending your dream university is already high due to the rising cost of education. Recent research found that the price of contemporary education is rising quickly, on average, by 12 – 18% annually.
Given this, obtaining an education loan for your child's future is unquestionably the finest choice without sacrificing the caliber of their education.
This blog will discuss the pros and cons of using education loans abroad to finance your studies.
Pros of using education loans abroad to finance studies
The following are the benefits of study abroad education loans:
1. Tax benefits on education loans
One of the most significant benefits of an education loan taken out for courses in India and abroad is the tax benefit. Spending less money and giving your kids a brighter future is a fantastic method.
This is one factor that favors student loans over self-financing for educational expenses.
Section 80E of the Income Tax Act of India allows applicants for education loans to deduct interest paid on loans, decreasing the interest rate.
The deductions allowed by this section may be made for eight consecutive years, starting with the year the loan is taken out and continuing until the loan's interest is entirely returned, whichever comes first.
It should be emphasized that these deductions only apply to loans obtained from financial institutions that have been gazetted.
Any Indian citizen may deduct the interest paid on any school loans they have taken out for themselves, their spouses, their children, or any other children over whom they have legal custody.
It should be emphasized that Section 80E tax deductions do not apply to student loans obtained from friends and family.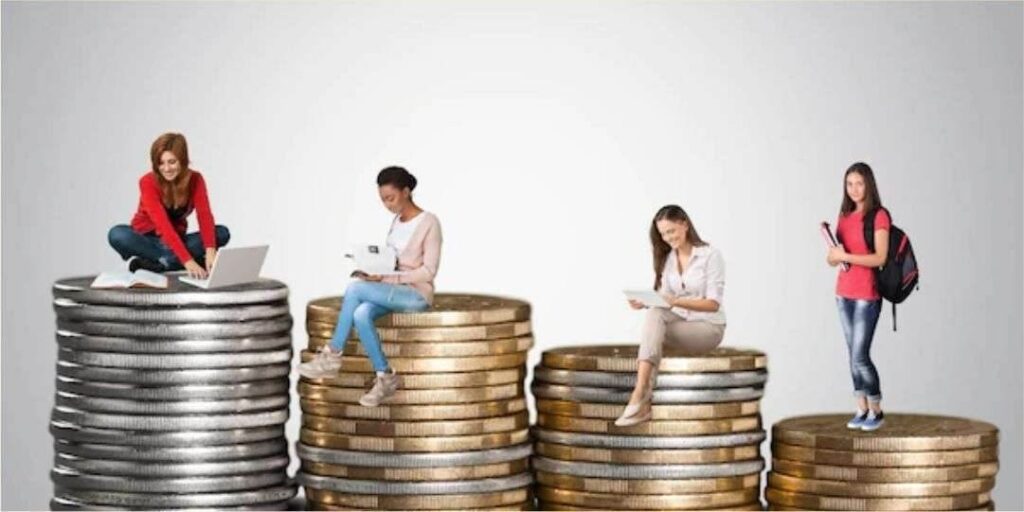 2. Upto 100% expense coverage
During their higher education abroad, students frequently incur additional costs in addition to the tuition fee. One-time registration fees, library dues, lab and equipment fees, housing costs, and other personal expenses are a few of these costs.
Most students have access to full education loans, which also give them money to live healthily while studying abroad. This frees parents and students from worrying about money, and fast tuition payment to the university or institution ensures that a student's study term will go without any problems.
3. Education loans will help you build your credit score
Yes! Students and recent graduates may improve their credit ratings by wisely using student loans. Student loans may be the only opportunity to establish their credit history because many college students need other payments or debts attached to their identities.
Throughout the remainder of your life, having a decent to an exceptional credit score will be helpful when you apply for jobs, credit cards, apartments, and even purchase a house. But to take advantage of these fantastic advantages, you must use student loans properly.
Cons of using education loans abroad to finance studies
The following are the few disadvantages of study abroad education loans:
1. You have to start your career with debt
You will begin your adult life in debt if you rely on student loans to pay for your education. Yes, having a college degree may enable you to earn more overall than someone with merely a high school graduation.
However, depending on how much you borrow, it might be difficult for the first few years after college, particularly if, like millions of other college graduates, you need help finding a job that compensates enough to cover your expenditures.
2. Defaulting on your education loans can tank your credit score
Missing payments, defaulting on student loans, and taking on more debt than you can afford to repay after graduation can all have a major negative effect on your credit score or co-borrower's credit score.
The worst case scenario is defaulting since it indicates that you could not repay the loan you received from a lender.
3. Education loans might not cover all your expenses
Most federal student loans have yearly borrowing caps, and some private lenders could also. You might still need to hunt for additional sources of income to finish your degree, depending on the cost of tuition, fees, materials, lodging and board, and other expenditures.
How to choose the right education loan for higher education?
Research and thorough comparison are necessary while selecting the best education loan for higher education. Before choosing an education loan, compare several institutions' interest rates and repayment options.
You may also get in touch with an expert. They can assist you in negotiating a lower interest rate and organizing your repayment plan to help you save money.
Before taking out an education loan, ascertain how much money you require to fund your higher education.
Our College Cost Calculator will help you determine how much additional money you'll need to live comfortably in your college city by providing information on the tuition and living costs there.
And make sure you've done your research, decided which course of action is best for you or your child, and then finalized a sound education strategy to create a bright future!
Consult an expert advisor to get the right plan
recommended reading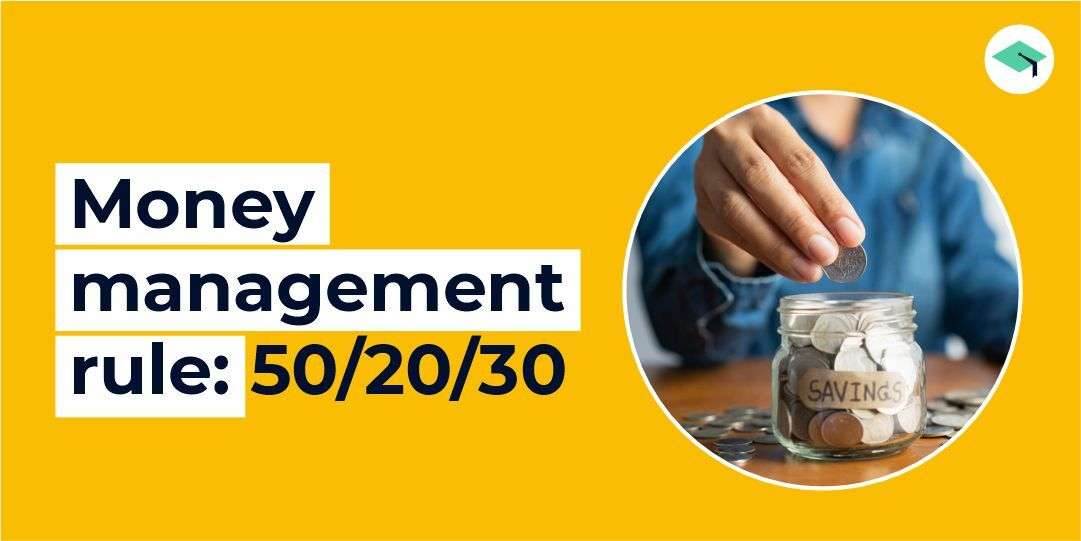 Improve your finances with these simple 50/30/20 Money Management rule Becoming wealthy is a matter of good money management. My salary dries up before the end of the month is a statement we hear very often. It happens due to multiple reasons like lifestyle inflation, expenses racing ahead of income, and also uncontrolled (or untracked) spending habits. It constrains us from saving up for our future as well. Our spending habits affect our future spending capacity. There is a practical rule that helps people channel what they earn to balance both their current and future spending capacity. The name of the rule is the '50/30/20 budget rule'. Realistic monthly budget Elizabeth Warren (US Senator from Massachusetts since 2013) stated this rule in her book All Your Worth: The Ultimate Lifetime Money Plan. It serves as a benchmark for most people by providing a well-defined optimum mix of needs, wants, and savings. A rule is a powerful tool for emergency money management, achieving long-term goals, and retirement planning. According to the '50/30/20' split, every monthly income (post-tax) must be divided into three categories of spending: Needs, wants, and savings. What exactly is the 50/30/20 rule? Needs, wants, and savings can be broken down into fragments as follows: NEEDS: 50% of Income - This category consists of expenditures on the basic requirements of daily life, for example, food, school fees (considering that the person is a parent), utility bills such as grocery and electricity, life and health insurance premiums, and debt payments too. WANTS: 30% of Income - These include facets of life that are not important for dear life but serve as an amusement. Some good examples are purchasing items in the shopping cart like mobile phones, non-essential clothing etc. Also, the OTT subscriptions that people buy belong to this category. Dining is an essential part of this category of expenses. SAVINGS: 20% of income - This component of the 50/30/20 rule tells us to put aside some money into return-generating assets like stocks, bonds, ETFs, and more. Assume we figure out how to produce a sound return (an abstract figure) over an extensive stretch with a steady increase in contribution (with an expansion in pay) to this category. All things considered, we will then be sitting on a decent corpus of wealth 20-30 years down the line, given the power of compounding. The savings component also allows us to plan for particular future expenses like children's higher education and retirement. Begin investment money management Strategy However, it's worth noting that the 50/30/20 split might be altered for a different ratio, based on a person's stage of life. For example, a student earning Rs. 25000, is bound to have a break which is highly skewed towards the savings component of the rule, whereas an adult earning Rs. 25000, might not devote a very high percentage of income to savings because of the expenses to be borne. One thing might go unnoticed – the fact that the 'needs' part of expenditure will saturate at some point, which then allows for higher spending toward the other two categories. The rule does not seem to work for people with very high and very low-income levels. The former group faces the crunch to accommodate even the necessities, and the very high-income people have the liberty not to divide their income into stringent ratios. Why money management is important? Following this rule will help people empower themselves to deploy their due diligence in money matters. Once people gain insight into their monetary inflows and outflows, they will be able to exercise better command over the way they spend their salary, and thus, consequently, become mindful of their spending habits and balance all facets and take maximum benefit from this. The most essential grasp of the rule is not the exact proportion as stated earlier, but the framework that the rule provides. The category split is subjective in nature, depending on the size of the income and the age of the individual. Let's begin our money-management journey with these small measures today.