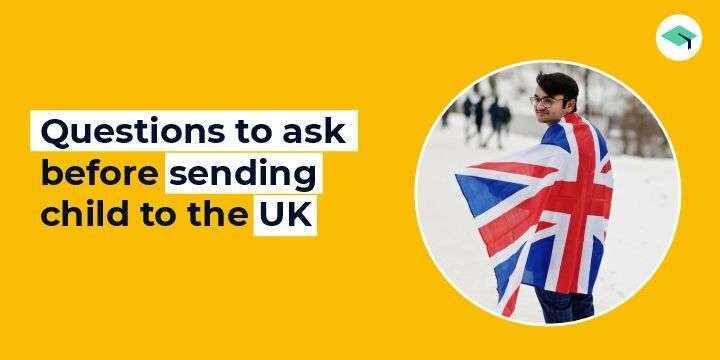 Questions to ask before sending child to the UK
India has the world's highest proportion of parents (over 88%) who want to send their child abroad for post-graduate studies.
The UK tops the list of desirable destinations for Bachelor's and Master's, but before you start planning.
Questions to ask before sending child to the UK
1. Which course is the best for your child?
First and foremost, you should sit with your child and understand his or her goals and aspirations. Proper communication is extremely important in this phase to gain clarity.
Knowing which course your child takes to take can help you and them prepare better. You can create an education fund that helps them finance their dreams and the child can work towards gaining the skills and scores needed to get admission.
For example, if your child is interested in getting a seat for Engineering at the University of Cambridge, he or she must know that there are only 780 seats available.
Hence, there is tough competition to get admission to engineering. Apart from that, he or she will have to get certain certificates like BTEC National Extended Certificate, Cambridge Technical Extended Certificate, and so on.
All of this requires proper decision-making and planning of getting admission there. There is also the average cost of studying in Cambridge that will go up by the time your child lands up there!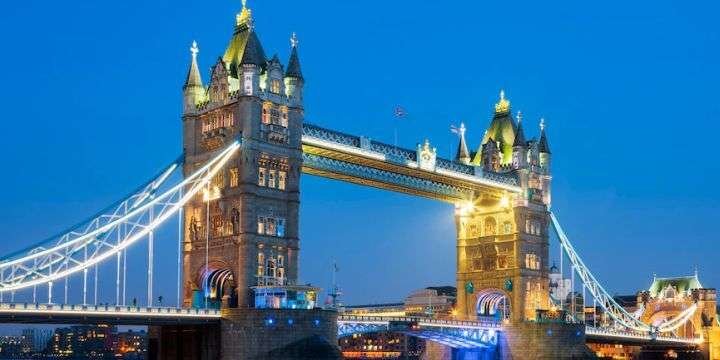 2. Which university is right for my child?
Selecting one particular university can be a tough task. The United Kingdom has universities providing degrees in all types of fields.
Once you are done deciding on the field of education, start searching for universities that offer your particular domain of interest.
For example, if your child wants to get a degree in medicine, some of the good universities are as follows:
University of Oxford
King's College London
Imperial College London
University of Edinburgh
University of Glasgow
Instead of medicine, if your child is interested in getting a degree in management, there are various universities providing education in that domain such as:
University of Manchester
University of Oxford
University of Leeds
University of Bath
University of Bradford
3. Is my child eligible to get admission to the desired university in the United Kingdom?
This is one of the most important questions you need to ask before sending your child to the UK and zeroing in on a university.
Conduct thorough research on the eligibility criteria for getting admission to that particular university. Note that the eligibility requirements might be different for international students.
Suppose your child is interested in getting a management degree from the University of Manchester, then he or she needs to have a first or upper-second-class honors degree from an equivalent overseas university.
If your child is planning their bachelor's then check if their school board is eligible for admission. There are other requirements like taking an English language test whose report has to be submitted.
Note that this report will be valid only for two years.
Additional read: MBA in UK under 25 lakhs
4. What is the educational expense and cost of living in the United Kingdom?
The universities of the United Kingdom provide the best education, and related facilities, and bring with them a bunch of opportunities.
Hence, of being so rich in quality, the cost of education in the universities situated there can be a little high. Students belonging to the country have to pay lesser than international students.
If your child is going for a lecture-based course, then the tuition fees will range somewhere between Rs 11,30,000 to Rs 36,00,000 based on the course.
Suppose your child wants to get a degree in medicine from the University of Oxford, the tuition fees will range somewhere around Rs 36,00,000.
Moreover, the cost of living and accommodation also adds up to the overall cost. It has been mentioned in the latest UK Visa requirements that the student needs to have the least amount of Rs 80,000 – 90,000 at all times in their bank accounts.
5. How to prepare financially to send my child to the United Kingdom for higher education?
If you have decided that you will send your child abroad for higher education, then it is best to start saving and investing as early as possible.
Education has been on a rise for the past two decades. To counter that, you must invest a certain amount in various forms of investment such as equity, mutual funds, gold ETF, public provident funds, and so on.
All of these investments will help you to reduce the sudden burden of paying a huge amount as fees to the universities. Moreover, you will not have to borrow loans from banks.
Hence, it is advisable to start financially planning way before your child has to get college admission.
Consult an expert advisor to get the right plan