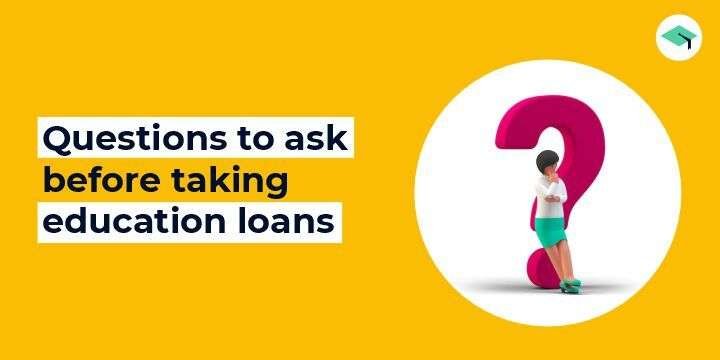 Questions to ask before taking an education loan
If your child is planning to pursue higher studies in any professional sphere, you will have to be financially ready to shell out anywhere from Rs. 4-5 lakhs to Rs. 70-80 lakhs, depending on the course, institution, and country of study.
You also need to keep in mind that the banks will discuss the loan amount only after your child's admission has been confirmed by the institute.
Hence it becomes important to have rough estimates to work with, to do your homework well in advance, and understand what your loan eligibility is.
List of questions you should ask before taking an education loan
1. Understand your costs
Compare the various institutes and their fees, hostel fees, and additional charges, if any. Step One is having a thorough grasp of the total expenses that you are likely to incur across the entire duration of the course.
If you are looking at international universities, remember to add travel costs as well. So get that number, and allow for a 5% – 10% buffer for any unexpected expenses.
Compare the costs of the few institutes that your child is considering. This will help you arrive at the right estimate while working out your expenses.
2. Check with the bank on what components of the total expenses the loan will cover
Different banks have different parameters. Some loans will cover only tuition fees, others cover tuition and hostel fees. Some may even include your travel costs.
Make sure you are well aware of what is being covered when discussing the loan amount.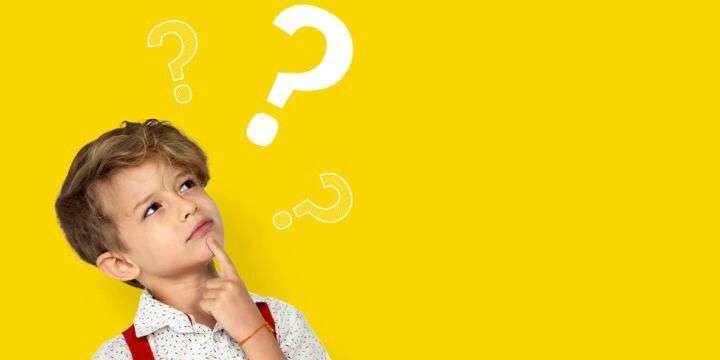 3. Find out what percentage of the total cost will be given as a loan
That means the loan will not fund your full expense. Usually, a bank will fund 80% of the tuition fees / total expenses. You will have to fund the other 20% as a down payment.
Additional read: Financial mistakes to avoid
4. Check which courses and institutions are eligible for education loans
This is an important consideration, as if your institute is not on the list, getting an education loan will be a challenge.
5. Check if your bank needs collateral
Most nationalized banks in India and large private banks will require collateral that is 3-4 times in value of the loan you plan to take. Check what your bank is expecting.
Additional read: Does education loan impact student loan interest rates?
6. Will the loan require a guarantor?
This is a common practice, especially for overseas education loans. It is the bank's way of assuring the loan is paid back.
7. Find out the loan repayment policy
Education loans typically start repayment only after the course ends and the candidate starts work. Banks usually provide a grace of 6 months to one
year post the course completion or till the time the candidate gets a job. Do note that this time period cannot be indefinitely extended even if the student is unable to find employment.
8. What is the loan tenure?
The smaller the loan amount, the shorter the tenure. And this tenure will change subject to the changing interest rate of the loan, so you must track the rates on a regular basis.
9. Is there a processing fee?
This fee is usually a percentage of the loan amount. Check on this and see if you can get a waiver.
If your loan amount is large, your processing fee will be large too, and you will have to arrange for this along with the down payment that you will have to make towards your part of the loan.
Additional read: What are blue-chip stocks?
10. How much of this education loan can I self-fund?
If you start investing and planning well in advance, you can actually partially fund the cost of education.
This is important as no loan is free money, you have to pay it back, and interest rates keep going up year after year. Check out the College Cost Calculator to see how much you need to spend and how you can save for the future cost of your child's education.
With some smart planning and investment, you can actually reduce the education loan burden on your family. To know how you can do this, check out our link on savings and investments here.
While you ask these questions before you take the education loan, you must also check out if your child is eligible for scholarships.
Applying for these well in time and winning the scholarship will mean you will have to borrow that much less. After all, every rupee saved is a rupee earned.
Consult an expert advisor to get the right plan