4 reasons why every new parent should have an EduFund?
Do you consider saving for your child's education? Do you think you need to save more for your child's future? If 'yes' is your answer to both questions, you have come to the right place!
This article will explain the reasons why every new parent should have an EduFund. Let us check out the top reasons why you need to start saving for your child's education.
1. No need to take money out of your retirement fund
Maintaining separate funds for your child's education and savings is wise. One of the primary reasons is that you will not get loans to take care of your expenses after retirement. You may have to withdraw money from your retirement fund if you do not maintain separate funds.
Your children are likely to get a loan to fund their education expenses. So, you must ensure that you and your partner do not depend on anyone after retirement. This is where an EduFund comes to the rescue. Find more about it below!
2. Education costs will sharply rise
The cost of education in India is increasing multifold. The rate of increment is higher than the inflation rate. As per reports, between 2008 and 2014, annual private expenditure for primary level to postgraduate education increased 175%. Technical and professional education increased by 96%. It is one of the reasons why new parents should have an EduFund.
The educational expenses include transportation, books, course fees, coaching, and other costs. Parents spend 50% of their income on their children's education today. Compared to India's expensive and highly competitive educational landscape, abroad studies provide options to students.
Considering only 10% of the inflation rate will cost you nearly double the amount after 20 years. No matter the destination you choose for your children's college education, the amount you will spend on the course fee will be pretty high. So, in considering these cases, an EduFund can come to your rescue.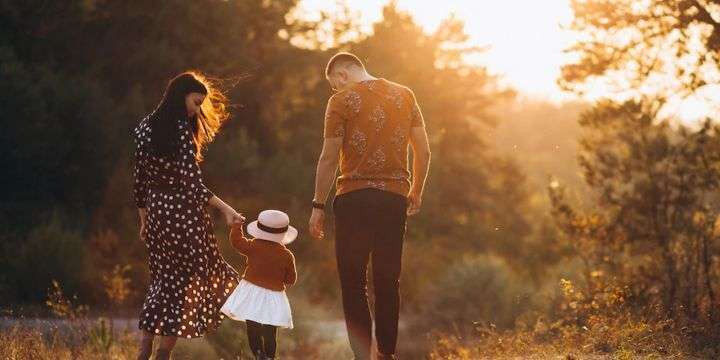 3. The competition will likely increase
The competition for admission into the leading Indian or foreign colleges has always remained high. We all understand the importance of better education, so getting admission to the best colleges can be a little complicated in the future.
With the increasing enrollment in higher education and the ever-rising population, the possibility of getting admission to good colleges has been declining. The marks allowed in 2000 for admission to a good college have increased significantly. If the number was 80% earlier, it has increased to 95% today. Imagine what is it going to be like in the future!
Many people are competing for the same seats today. It is one of the primary reasons behind the trouble of getting admission to a good college in India or abroad. It calls for more tuition fees, hence adding up to more savings. What can be better than an EduFund in this case? It is why new parents should have an EduFund.
4. Allow your child to be debt free
Educational loans are readily available from financial institutions and banks these days. They are attractive to various students who cannot afford higher education, particularly abroad.
But, there is a disadvantage when it comes to education loans. They come at high-interest rates. There are also collaterals attached with them. In such a situation, EduFund can help.
Your children will not want to begin their career having a debt hovering over their choice of job. Job security is a far-fetched concept with the developing uncertainty in the job market due to the present global economic slowdown.
No jobs that assure static security and income for paying off the education loan are available. So, what to do in such a situation? Choose EduFund! The first calculator for college costs in India can help you understand the amount you would need to pay for your child's college education.
Conclusion
Getting admission into a college of your child's choice based on merit alone or with a scholarship will be more challenging than it was. Parents need to be ready to handle the competition.
Today, new parents are already struggling to get their child admitted to even kindergarten classes. The future could be much worse!
Parents need to start planning right after childbirth. It calls for saving for children's education with the help of EduFund. When you begin college, you have the freedom of choice. You no longer need to bother about tuition fees.
Having an EduFund for your child's education remains imperative to assure a promising career for your children. Even if there is a change of the career choice in your child's mind with time, you can be ready and adapt with the funds when needed.
And, for that, you need EduFund. It is one of the best ways to save for your children's college expenses
Consult an expert advisor to get the right plan