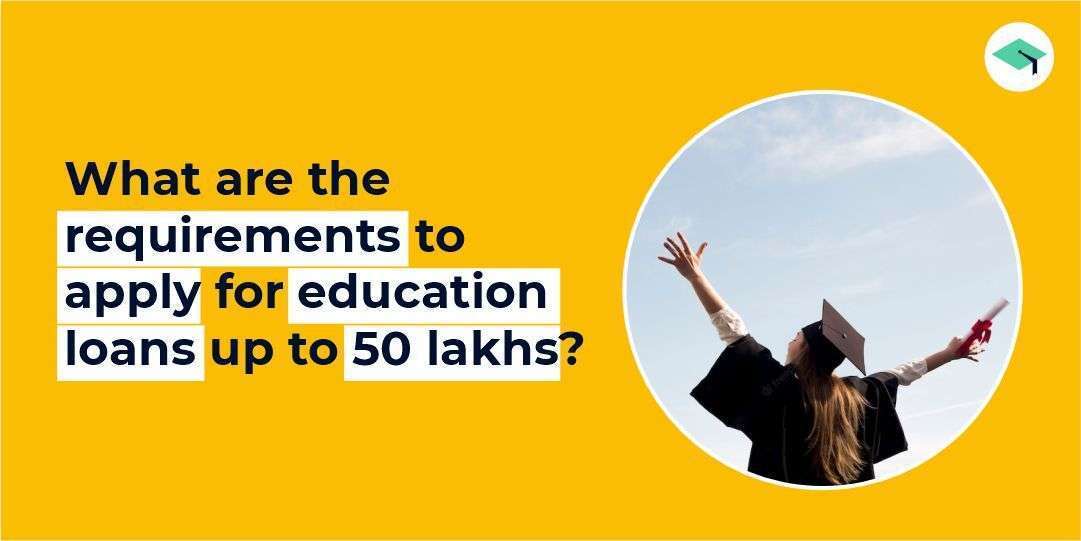 What are the requirements to apply for education loans up to 50 lakhs?
Sending your child abroad for higher studies? Or is there a course that is domestic and expensive?
Wherever it may be, the cost of higher education is often on the upper end of our budgets and keeps on increasing with every passing year. But that shouldn't stop your child!
Education loans (student loans) are advances made by banks or financial institutions to students to help pay for the cost of higher education.
Under this special loan program, highly qualified students are given financial support to study in institutions in India and abroad.
Many Indian banks offer such loans at low-interest rates and with flexible terms to qualified applicants. In addition, the documentation process is kept to an absolute minimum so that students can get their loan cash as soon as possible.
Education loan eligibility
The important education loan eligibility criteria that candidates need to fulfill to get loan approval are given here:
The loan candidate applying for the loan must be a resident of India.
Must have confirmed admission in recognized educational institutions in India or abroad.
The age of the loan candidate must be between 18 and 35 years at the time of the loan application.
Must have done Post Graduate/Post Graduate or PG Diploma.
The candidate must have secured admission in a college or university affiliated with the All India Council for Technical Education (AICTE) / Govt / University Grants Commission (UGC), etc.
Students attending full-time courses must have a co-applicant who can be either a parent/guardian or a spouse/father-in-law (in the case of married candidates).
Education loan documentation
Below is the list of all the mandatory documents that a student must submit to banks when applying for a student loan:
Duly completed and signed application form with pasted photos
Two passport-size photos
Copy of mark sheets 10/12 or the last education certificate
Statement of expenses for the course/ study costs
Aadhaar card and Pan card of student and parent/ guardian respectively
Proof of Age: Copy of Aadhaar Card / Voter ID / Passport / Driving License
Proof of Identity: Copy of Voter ID / Aadhaar Card / Driving License / Passport
Proof of residence: Lease agreement / Statement of the bank account of the student or co-borrower / guarantor for six months/ copy of allotment letter/ gas book/ electricity bill/ telephone bill
Proof of income
Most recent pay stubs or Form 16 of parent / guardian / co-debtor
Six months borrower's account statement or updated bank passbook
An Updated ITR (Income Tax Return with Income Computation) for 2 years or IT assessment order for the last two years of parent / co-borrower / guardian
Documents communicating the assets and liabilities of the parent / co-debtor / guardian.
List of expenses covered by the education loan
Below is the list, of what the loan amount will cover:
Tuition
Accommodation fees
Travel expenses and travel money for students studying abroad
Insurance Premium
Cost of books/ equipment/ tools/ uniform
Examination/ Lab/ Library Fees
The cost of a computer/ laptop required to complete the course
Deposit, building fund / refundable deposit evidenced by promissory notes/ receipts of the institution
Any other expenses which are required to complete the course, such as study trips/ thesis/ project work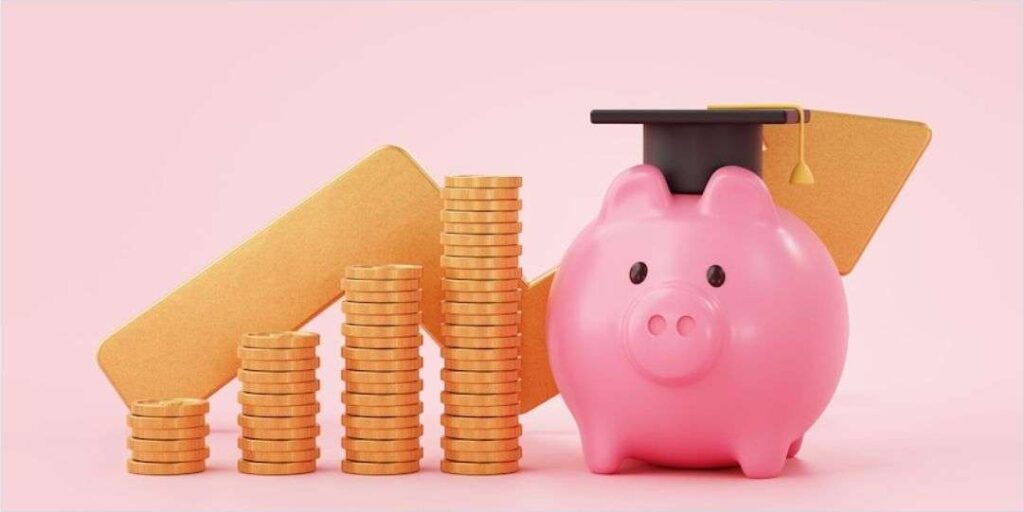 Education loan interest rates
In India, the interest rates for education loans vary from bank to bank. However, it can be anywhere between 12.00% and 16.00%, which, of course, depends on the bank's prime rate and other factors.
The base interest rate for banks in India is around 9-10% as per RBI guidelines.
Additional read: What is education loan insurance
What will improve your education loan eligibility?
Banks are careful while analyzing the eligibility of the candidates to ensure that the financial aid reaches the students.
Before a loan is approved, the basic characteristics that are considered are the student's overall academic quality, their future educational path, and their current admission status.
Scoring high grades/ places in qualifying exams
Displaying good academic results
Getting admission to a reputed/ top institute or university
Strong financial background of parents/guardian/ co-borrower
Showing good prospects for future employment/ income generation
Conclusion
Getting an education loan will come at a cost that could be a financial burden for any student. And with that burden, you might end up taking a 100% loan.
Download the EduFund app today to start planning for your child's higher education.
Consult an expert advisor to get the right plan