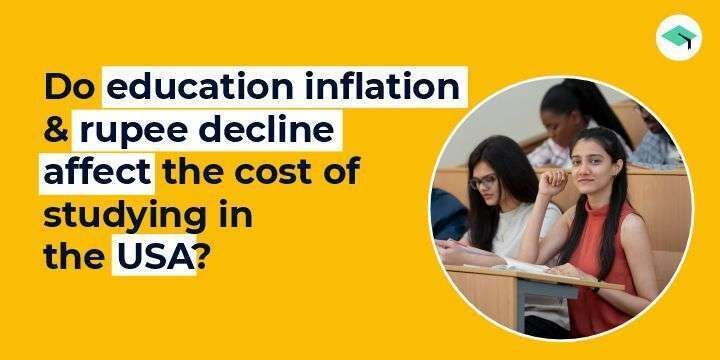 Does education inflation and rupee decline affect the cost of studying in the USA?
How do education inflation and rupee decline affect the cost of studying in the USA? After remaining low during the first & second waves of the pandemic, education inflation is now emerging drastically.
According to the Ministry of Statistics and Programme Implementation, the rate of education inflation in India was approximately 0.63 percent until April 2021.
In May 2021, it increased to 1 percent. But in 2022, the rate has increased to 4.12 percent! On the other side, the rupee depreciation continues to affect overseas education, from everyday items becoming pricer to skyrocketing tuition fees.
How education inflation and rupee decline is affecting USA academic costs?
According to reports, the rupee hit 79 against dollars. This means, that the rupee currency is falling, while the dollar is increasing. The fall in the currency can be a result of certain parameters, including:
Emerging crude oil prices
Higher current account deficit
The rising educational cost cannot solely be attributed to higher tuition fees. Different parameters affect the overall academic expense in the USA. Some are:
Accommodation cost: Students stay in hostels or pay guests. Nearly 50% stated that their living costs have increased around 1.5 times.
Food expenses: Increased food prices lead to a higher budget on daily products a student spends each day. Because of the increased prices of travel expenses, food, and beverages, students abroad need to deal with expensive educational costs.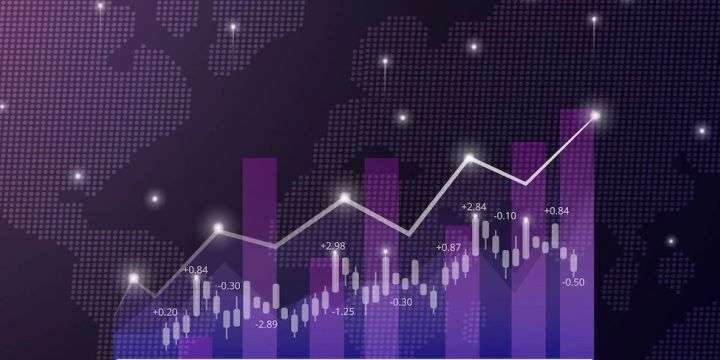 Important factors that affect the educational expense in the USA
Administration expenses
Technological updates by academic institutions
Transportation charges become another factor
In short, the depreciating Indian rupee against US dollars directly impacts a student's education.
Learners who plan for higher education overseas in the US will bear the brunt of the sharp depreciation of rupees against US dollars.
They must determine the exchange rate fluctuations and plan their finances accordingly. Nonetheless, the ongoing rupee-dollar exchange rates shouldn't influence a scholar's dream of studying abroad. So, they must plan & evaluate the alternatives too.
Outlining the impact: cost of living & tuition costs
Tuition & living costs are two crucial elements that affect a scholar's overall expenditures while studying in the USA. In today's age, the rupee is losing streak, leading to higher cost of living and fees.
So, an Indian scholar who had paid 65 rupees per dollar in 2017 has to pay 78.20 rupees for every dollar in 2022.
Additional read: How much do I need to save to send my child to Harvard university
How should parents support a child to overcome this situation?
Managing the situation is the only step left for students who wish to study abroad. Aspirants and their parents set aside a value of the corpus for foreign education after factoring in the initial requirements.
The calculation evaluates the total loan amount. Pupils who don't determine the charges of native currency fluctuation against the destination's currency may face difficulties in the future. The INR's depreciation against dollars impacts the burden of studying in the USA.
Exchange rate fluctuations send financial planning downhill. And it adds to the overall financial stress. Parents who fund educational expenses can save in US stocks.
On this note, the EduFund app comes in handy. The app is India's first investment advisory application that focuses on higher education. It allows you to invest in the SIP mutual funds & build a more prosperous future for a child.
Alternatively, loan schemes are also important for scholars. Students who manage their own finances may choose financial loans to cover tuition fees and their cost of living.
They can also invest in secured education loans tied to the collateral's value or education expenses. They cover full tuition fees as determined by the university and the living cost.
In addition, students can also apply for a second education loan when they have an existing loan. But in that case, additional funds are required to finance their overseas education.
Another striking way to escape the fluctuations is by getting a scholarship. Scholarships are a blessing in disguise for deserving candidates.
Conclusion
Since the rupee is losing its value against dollars, foreign education becomes more expensive. One's decision to pursue higher education abroad doesn't necessarily have to be influenced by ongoing trends of rupee-dollar exchange rates.
Aspiring students and parents must conduct an intensive survey about both countries' economic aspects. In addition, they must also plan to send students for overseas education.
These are just some ways education inflation and rupee decline affect the cost of studying in the USA. Consult our professionals today to protect your child's fine future!
Consult an expert advisor to get the right plan