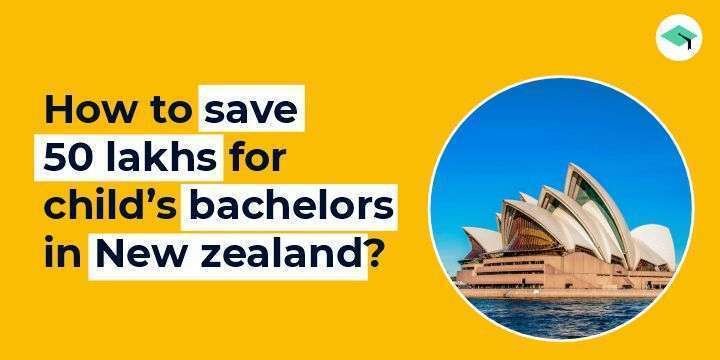 How to save 50 lakhs for a child's bachelor's in New Zealand?
Introduction
New Zealand boasts of a top-notch education system that is preferred by many students in the world. The world-renowned universities, unique learning environment, and academic reputation especially for bachelor's degrees are revered by the global faculty as simply the best.
Parents from all over the world, especially in developing countries like India, want to send their children to get a bachelor's degree in New Zealand.
The only roadblock to this dream is the high fee structure that most middle-class families cannot afford. Parents who are serious in their desire to send their child to New Zealand for a bachelor's degree must try to save at least 50 lakhs so that their dream of a better future can prove fruitful.
Parents who do not save for their child's education have to take on education loans which put a lot of mental stress on the student as well as the parents.
The pressure of keeping everything afloat can prove harmful in the long run hence it is better to save and invest in safeguarding your child's future.
Top bachelor's degrees in New Zealand
New Zealand is a hub of an entire range of bachelor courses for both domestic and international students. Some of the best bachelor's in New Zealand include
Bachelor of Business 
Bachelor of Nursing 
Bachelor of Advanced Science
Bachelor of Agriculture
Bachelor of Law
Bachelor in Arts
Additional read: Are scholarships in the USA enough to cover your child's college costs?
Cost of studying in New Zealand
The cost of a bachelor's degree in New Zealand for overseas applicants is affordable compared to some of the other countries in the world. The cost of a Bachelor in Nursing degree is an estimated 51 lakhs whereas a Bachelor of Information Technology costs nearly 10.1 lakhs.
Bachelor's in Law degree costs nearly 19.80 lakhs whereas a Bachelor's in Journalism degree costs INR 13 lakhs for online programs
Besides the fee structure, there are also related expenses like accommodation (8,000 INR to 13,000 INR per week), traveling, food, books and study materials, etc. You can calculate the total cost that the student will have to incur after adding all the relevant expenses with the College Cost Calculator.
There are hidden expenses like health insurance, travel insurance, visa fees, and security deposit that you may have to consider before planning your child's journey.
Although the country is not as expensive as some of the other countries like the USA, UK, and Australia, compared to India it will seem highly expensive.
As the course lasts from two to three years the total amount becomes considerably higher. Students can apply for scholarships but not every student desiring to get a bachelor's degree in New Zealand can benefit from it.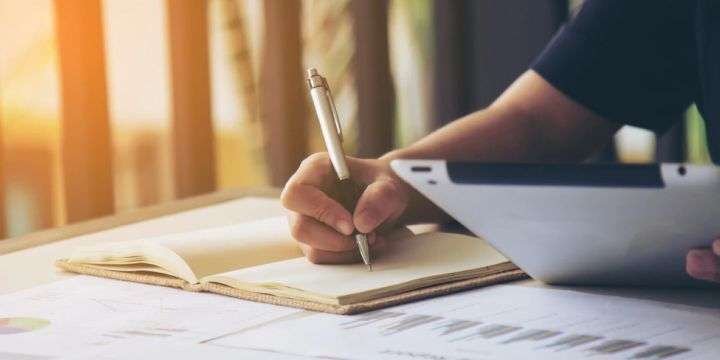 Save 50 lakhs for child's bachelors in New Zealand
Parents who are interested in saving 50 lakhs for their child's bachelor's in New Zealand have to take some concrete steps. These include:
Start planning as early as possible as it will give you a large window to plan, invest and save at least 50 lakhs for your child's bachelor's in New Zealand.
It is important to set goals and keep a specific sum of money aside for your child's education because the fee structure of reputed universities abroad is quite high.
Do not get fixated on only one plan instead take the help of financial experts to know more about how, when, and where to invest for higher returns. 
Look at various investment opportunities like mutual funds, fixed deposits, government backed-schemes, specially designed child endowment schemes, term plans, etc. 
SIPs are the most preferred investment options in recent times as they help regular investors to accumulate funds quickly.
Consult reputed investment advisors who are adept at handling the planning and investing stage.
Edufund is the best platform that has reputed analysts and investment advisors attached to the platform. They help parents to plan and invest so that they can easily save at least 50 lakhs for their child's bachelor's in New Zealand.
Remember to build a portfolio of several schemes so that the money is evenly distributed and you are not dependent on any one plan. 
 Remember you are investing for a longer period and the compounding factor will help to gain interest on interest over time and ultimately give you more returns down the line.
Choose and create a plan that you consider will reap the maximum benefit.
Conclusion
New Zealand boasts of a high influx of international applicants every year interested in the various bachelor courses provided by the top universities.
The benefit of studying from such highly-acclaimed universities and getting a bachelor's in New Zealand is immense as they open innumerable doors of opportunities in a person's career path.
Consult an expert advisor to get the right plan for you
Disclaimer
Mutual funds are subject to market risks, read all scheme-related documents carefully.