How to save for child's gadgets? All you need to know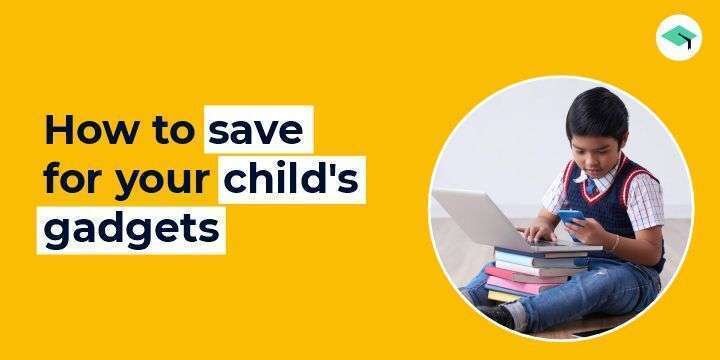 Electronics have evolved into a vital component of our day-to-day lives. It's crucial to teach your kids how to use technology responsibly in today's digitally driven world and to develop the knowledge and behaviors that will help them succeed as digital citizens.
The latest gadgets for youngsters are rarely inexpensive and often appear out of reach. Are you looking for methods to save money on your child's gadgets?
This article will assist you in planning your desired gadget without trying to empty your bank account. Follow these simple recommendations to keep your child's new tech costs low:
Ways to save for child's gadgets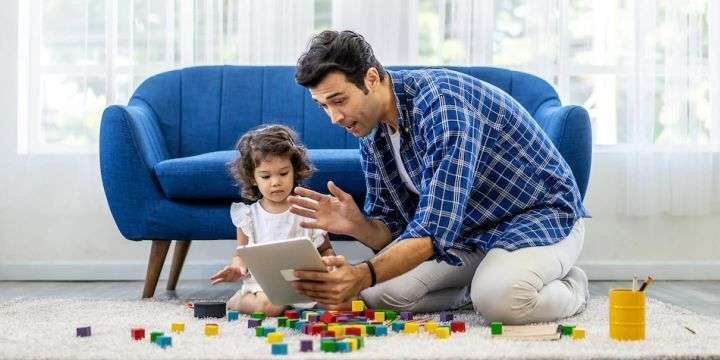 1. Start a SIP
Start a SIP plan to meet your short-term and medium-term goals. SIP allows an investor to invest a certain amount of money in a mutual fund scheme at predetermined intervals.
SIP allows you to acquire units on a set date each month in order to create a savings strategy for yourself.
EduFund assists parents in budgeting for electronic gadget purchases. It has a separate section dedicated to saving for children's electronic gadgets.
The app also shows you different gadget options and provides you with savings plans to start saving for the gadgets on the app.
Electronic device prices have been skyrocketing, and with the Covid-19 outbreak, electronic prices are rising even further. EduFund addresses the financial needs of parents since electronic gadgets have become essential for children's education in today's society.
2. Do your research
Before actually buying electronic gadgets, it is essential to research. It is a good practice to look around at wide varieties and brands. Examine both offline and online retailers to gain a comprehensive analysis.
If you wait until your old equipment cracks, you'll feel compelled to purchase a brand-new one without looking around or looking for a good deal.
When you browse online, you can instantly comprehend the pricing and position yourself for a good deal when it arises. Track the progress of the valuations of the gadgets you want to buy to save money on electronics.
3. Return old gadgets
The need for reconditioned technology has increased exponentially in recent years. In addition to global supply chain disruptions, customers have been convinced to buy used technology owing to price considerations, environmental considerations, and the accessibility of lifetime management solutions.
While purchasing new gadgets, parents should look to return their old gadgets and concentrate on a buyback offer. They can exchange old products with the purchase of new products.
4. Request a price match or a discount
Many retailers meet their competitors' electronics market prices on the same product. If you're loyal to a favorite retailer, find out if they can fit the competition's offer.
You can also participate in a membership program that will earn you points or discounted rates once you connect.
If the seller fits a competitor's offer, you could use that membership program to get electronics at a cheaper rate. If you can't obtain a comparable object for a reduced price, it Is better to negotiate.
Most traditional retailers might not provide the same benefit; however, they might be more willing to cooperate with you to make a deal and discuss electronic purchases.
5. Warranties aren't worth it
Numerous parents fear their child's new phone will end up in a pool of water or, even worse. Purchase extended warranties for their electronic gadgets.
Read the fine print to avoid paying extra for something you don't need – or paying large amounts for a product that doesn't even protect against water damage.
A void warranty is a waste of money and certainly cause for concern. Choose a standard complimentary warranty over an extended warranty.
Additional read: 8 ways to invest in 2022
The advantages of gadget use
Children of all ages can benefit from technology, which offers tools that encourage learning via play, let them express their creativity, and keep them socially linked.
For kids under the age of five, it serves as stimulation. It can be applied to speech as well as to encourage learning. The young ones' visual representation may help them develop their senses.
The use of technology to play games fosters cognitive development and analytical abilities.
This encourages the child to think more creatively, strategically, and generally to be more productive. Tech-savvy children will also be more equipped for a workforce that will be largely digital.
A few fundamental parenting principles will assist you in establishing ground rules and preserving technological harmony at home.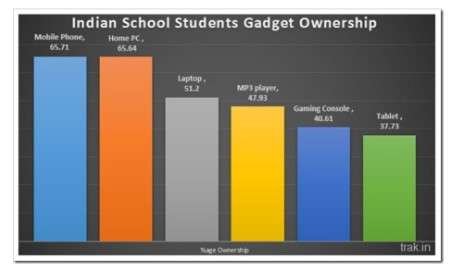 Use of electronic devices among medical students in western Maharashtra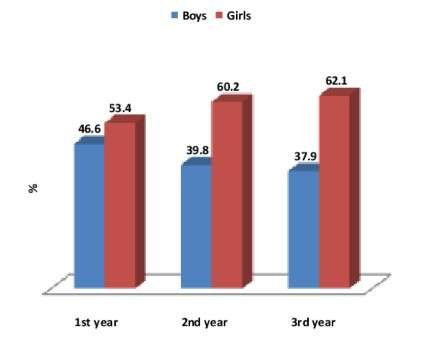 Conclusion
Students nowadays rely heavily on technology. These devices are critical for children as they are required to boost their learning abilities and knowledge.
Nowadays, independent learning is supported since children can study without the aid of teachers. Students use the internet for research and online libraries to complete their homework.
As a result, technological devices have become unavoidable in the current world.
Consult an expert advisor to get the right plan
recommended reading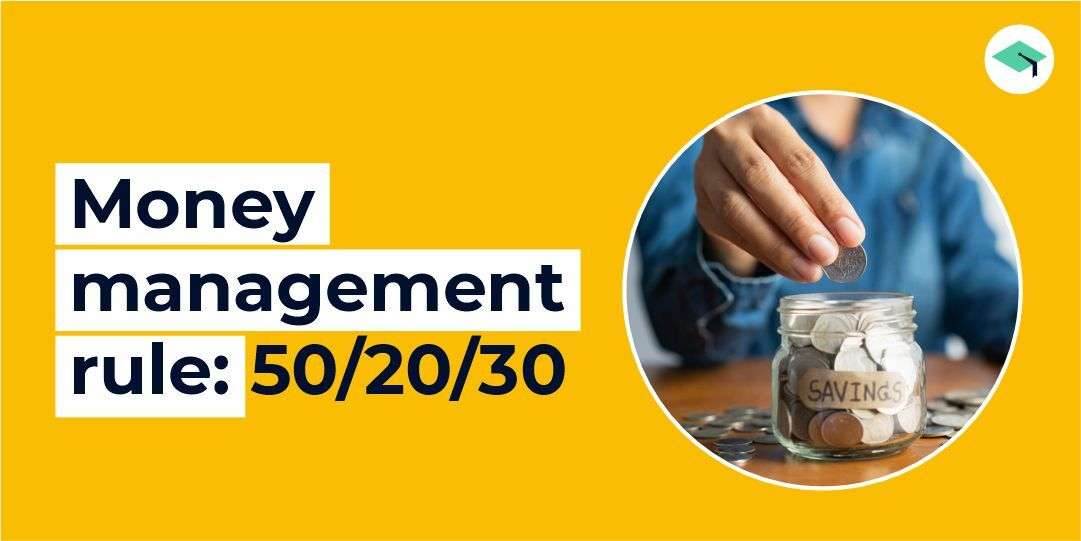 Improve your finances with these simple 50/30/20 Money Management rule Becoming wealthy is a matter of good money management. My salary dries up before the end of the month is a statement we hear very often. It happens due to multiple reasons like lifestyle inflation, expenses racing ahead of income, and also uncontrolled (or untracked) spending habits. It constrains us from saving up for our future as well. Our spending habits affect our future spending capacity. There is a practical rule that helps people channel what they earn to balance both their current and future spending capacity. The name of the rule is the '50/30/20 budget rule'. Realistic monthly budget Elizabeth Warren (US Senator from Massachusetts since 2013) stated this rule in her book All Your Worth: The Ultimate Lifetime Money Plan. It serves as a benchmark for most people by providing a well-defined optimum mix of needs, wants, and savings. A rule is a powerful tool for emergency money management, achieving long-term goals, and retirement planning. According to the '50/30/20' split, every monthly income (post-tax) must be divided into three categories of spending: Needs, wants, and savings. What exactly is the 50/30/20 rule? Needs, wants, and savings can be broken down into fragments as follows: NEEDS: 50% of Income - This category consists of expenditures on the basic requirements of daily life, for example, food, school fees (considering that the person is a parent), utility bills such as grocery and electricity, life and health insurance premiums, and debt payments too. WANTS: 30% of Income - These include facets of life that are not important for dear life but serve as an amusement. Some good examples are purchasing items in the shopping cart like mobile phones, non-essential clothing etc. Also, the OTT subscriptions that people buy belong to this category. Dining is an essential part of this category of expenses. SAVINGS: 20% of income - This component of the 50/30/20 rule tells us to put aside some money into return-generating assets like stocks, bonds, ETFs, and more. Assume we figure out how to produce a sound return (an abstract figure) over an extensive stretch with a steady increase in contribution (with an expansion in pay) to this category. All things considered, we will then be sitting on a decent corpus of wealth 20-30 years down the line, given the power of compounding. The savings component also allows us to plan for particular future expenses like children's higher education and retirement. Begin investment money management Strategy However, it's worth noting that the 50/30/20 split might be altered for a different ratio, based on a person's stage of life. For example, a student earning Rs. 25000, is bound to have a break which is highly skewed towards the savings component of the rule, whereas an adult earning Rs. 25000, might not devote a very high percentage of income to savings because of the expenses to be borne. One thing might go unnoticed – the fact that the 'needs' part of expenditure will saturate at some point, which then allows for higher spending toward the other two categories. The rule does not seem to work for people with very high and very low-income levels. The former group faces the crunch to accommodate even the necessities, and the very high-income people have the liberty not to divide their income into stringent ratios. Why money management is important? Following this rule will help people empower themselves to deploy their due diligence in money matters. Once people gain insight into their monetary inflows and outflows, they will be able to exercise better command over the way they spend their salary, and thus, consequently, become mindful of their spending habits and balance all facets and take maximum benefit from this. The most essential grasp of the rule is not the exact proportion as stated earlier, but the framework that the rule provides. The category split is subjective in nature, depending on the size of the income and the age of the individual. Let's begin our money-management journey with these small measures today.