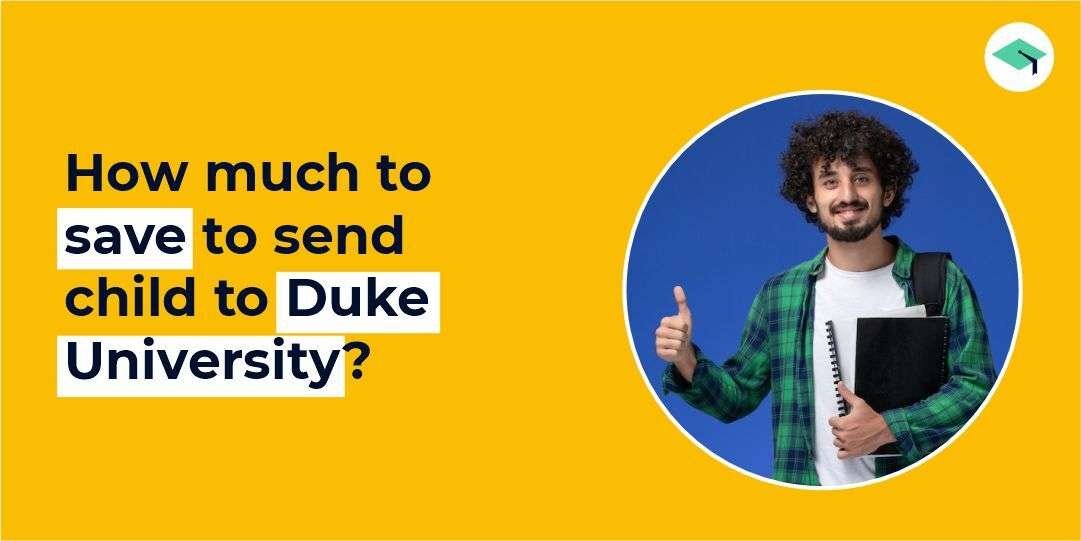 How much to save to send child to Duke University
Duke University is an innovative institution that helps students to become productive, responsible, forward thinkers, with vibrant and interactive personalities.
Parents dream of sending their children abroad for higher studies but often lack the funds to do so. The task of arranging the necessary funding is difficult, no doubt, but not impossible.
Go through the following blog to know "how to save to send your child to Duke University"
The cost of studying at the Duke University
Duke University offers several study courses in fields like engineering, medicine, business, finance, science, dental, etc.
The undergraduate tuition fees at Duke University for the academic session 2022-23 are around $60,435 (nearly INR 48 lakh) and fees for room, boarding, recreation, and other activities are $18,903 (nearly INR 15 lakhs). The total cost amounts to $79,338 (nearly INR 63 lakhs).
In its endeavor to boost intellectual strengths and a sense of commitment amongst the students so that they come out stronger and brilliant, the university offers financial support to 51% of undergraduates and 70% of postgraduates.
Students from households that have a total income of $60,000 (nearly INR 47 lakh) or less per year are eligible for financial aid that includes full tuition, accommodation, and boarding fees.
Other support systems include monetary aid from individuals, foundations, etc.
How to save to send child to Duke University
1. Factor the cost
The average cost of studying at Duke university is now known to you. Factor in the rising cost of inflation and how many years you have until your child is ready to enroll in the university.
Once you know the amount you need to save and the amount that you can put aside from your income, you can focus on the various investment schemes that will provide the best returns within your schedule.
With help of a college savings calculator, the education counselors on the Edufund App can determine the cost of education and create a customized education plan for the child backed by data and research.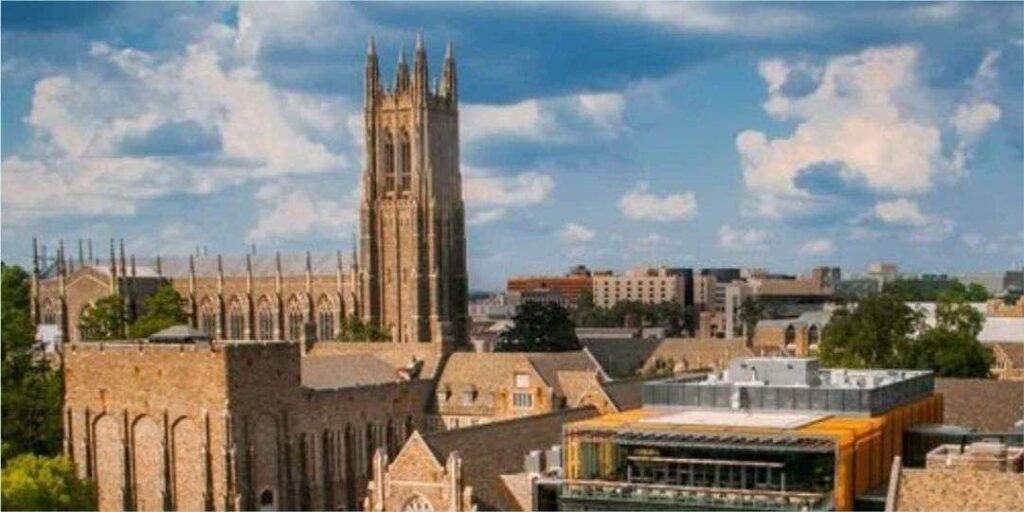 2. Look at the investment options
a. Child education plans
Look at the child education plans available in the market to secure your child's goal. Invest in child insurance plans marketed by different insurance companies.
Identify the tax-saving investment schemes that will allow you to save under Section 80C of the Income Tax Act 1961. The child education plans help to create a financial cushion and avoid any financial burden.
If you are an early investor, start saving for the long-term as it will yield higher returns.
b. Balanced funds and growth funds
Balanced funds and growth funds are structured savings plans accessed through unit trusts and education policies. These are some of the best investments for a child's education.
c. Mutual funds
The child education products marketed by mutual funds will keep up with education inflation with lesser risk and higher returns on investments.
SIP in any equity mutual fund is one of the best options to invest and save for the child's education. Opt for a direct plan as it cuts down the intermediaries and adds to your investment or through a fund house for assured gains.
Invest through the Edufund app which has access to 4000+ direct mutual funds at zero commission and no hidden charges.
d. Fixed deposits
If you are looking for safe and secured deposits then opt for FDs as they yield 5% to 7% interest.
e. Take the assistance of a financial expert
Financial experts have the right tools at their disposal to create a personalized financial plan that will prove helpful in investing and saving the required money in the best possible manner.
The SEBI registered investment advisors associated with the Edufund app have tools like the SIP calculator and 128-SSL security to ensure safe investments that will yield the highest possible returns.
f. Financial aid programs
As a parent, you are saving and investing to send your child to Duke University but keep in mind the various financial aid programs that can make the child's journey much easier.
Identify the scholarships, grants, and bursaries that you can apply for. Duke University has several benefit programs in place hence be vigilant and keep a tab on them.
Conclusion
Once a parent is aware of the steps needed for "how to save to send your child to Duke University", the task becomes much easier.
Parents need to save and invest to provide for future education fees so that the path remains smooth.
Right investment and proper financial planning are the right way to secure a child's future.
Consult an expert advisor to get the right plan