Here is how you need to save to send your child to King's College London
Kings College London is one of the most reputed colleges in the whole world.
The cost of attendance varies significantly based on your child's course and can go up to 48 – 50 lakhs in total. Let's find out how you need to save to send your child to King's College London.
Tuition fees for courses in King's College, London
The tuition fees of the courses offered in Kings College London are quite high compared to the adjacent colleges. Let's look at some of the popular courses chosen by students and their corresponding tuition fees.
MBBS: Rs 41 to Rs 43 lakhs per annum
MIM: Rs 23to Rs 36 lakhs per annum
BE: Rs 27 to Rs 29 lakhs per annum
MA: Rs 19 to Rs 28 lakhs per annum
BBA: Rs 21 to Rs 28 lakhs per annum
With the data mentioned above, we can conclude that getting a degree from Kings College London can be heavy on your pocket.
Hence, if you would want your child to get admission here, you must start preparing for it early on.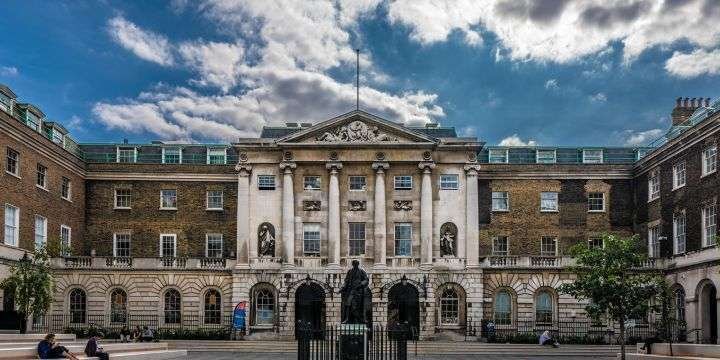 Saving & investment options for child's college education
1. Find out the Cost of Attendance
Suppose you want to buy a house in 10 years, what is the first thing you do? You will find the house you like and the cost of buying it.
Similarly, before you start saving to send your child to King's College London, you need to figure out what will be the cost of attendance in the next 10 years of your child's course and figure out the solution.
You can look at the past and data to estimate the average tuition fees or simply use the College Cost Calculator to find out how much you need to save up after putting in just a few details.
The calculator tells you precisely how much it can cost to send your child to a college anywhere in the world.
On average, it costs Rs. 48-50 lakhs to study masters while the cost of attendance for bachelors is Rs.70-80 lakhs in total.
2. Mutual Funds
Mutual funds are considered to be one of the best options to invest in if you have a child who is still quite young.
You can start a SIP for Rs. 1000 or more and scale your child's education fund by the time they are ready to fly off to college. Mutual funds offer professional investment management, diversification, and liquidity.
At a nominal price, you get access to different industries, companies as well as different markets. Always check with a professional financial advisor before pooling your money in any investments and read the fine print to stay updated.
3. Public Provident Fund
Public Provident Fund is a tried and tested way to save to send your child to Kings College London. PPF is one of the most reliable savings schemes opted for by parents for their child's education.
This scheme requires a 15-year long commitment for the corpus. As of now, the interest rate offered here is 7.1% which is more than what is offered by banks.
Presently, banks offer an interest rate of around 5% per annum. Parents can choose to increase the tenure of investment in blocks of five years. After the extension of the PPF account, the subscriber is allowed to make one partial withdrawal every year.
Although, a restriction is imposed here which says that the total withdrawals during those particular five years should not be more than 60% of the total account balance.
4. Gold Savings
Gold savings is one such option that has existed for so long now. Gold is said to have an ever-increasing value. While investing in gold savings, you should make sure that you do not invest in physical gold. As a parent, it would be best if you invest in Gold ETFs and Digital Gold.
You can follow a strategy where you can buy a small amount of gold every month. Once you have collected enough, you can build up a sizeable one with those small amounts.
It has been observed that investing in gold has provided much better returns when compared to other assets.
Gold is a hedge against inflation and works with it. In times when the prices of all goods rise due to high inflation, gold also rises, making your investments diversified and inflation-proof!
Additional read: Why should you consider the UK for your child's higher education?
5. US Stocks
Investing in US stocks to send your child to King's College London is an underutilized tool!
Saving in dollars has dual benefits, you not only benefit from your initial investment as the US market grows but also when the rupee falls against the dollar.
Investing in US stocks also increases your purchasing power abroad, it helps you tackle the increasing costs and not lose out more money in currency exchange.
6. Unit Linked Insurance Plan
The Unit Linked Insurance Plan is said to be the best fit for individuals who are looking for both investment returns and insurance protection.
It has been observed that ULIPs have been able to provide better returns than many traditional investment options. It helps to beat education inflation and save up effectively for your child's college education.
In this scenario, the chance of getting better returns is more because a portion of the premium that is being paid is invested in the funds operated in the capital market.
These are some ways to save to send your child to King's College London.
Consult an expert advisor to get the right plan