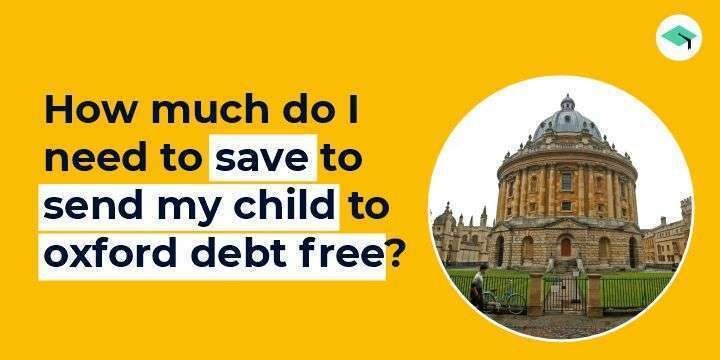 How much do I need to save to send my child to Oxford University?
Oxford ranks first in the global subject rankings for humanities and life science. According to QS World University Rankings (Quacquarelli Symonds), Oxford is the second-best university in the world.
As per CNBC, it costs above £39,010 (37 Lakhs) to study at Oxford for international students. However, the price may vary as per personal circumstances and course structure. If you are willing to know how much do I need to save to send my child to oxford university? and the costs associated, read the full piece below
What are the primary oxford education costs for Indian students?
The primary educational costs that you must cover to send your child to Oxford debt-free include –
1. Tuition fee
Tuition fees for undergraduate students can range from 15-56 Lakhs at the University of Oxford. The courses like MBA and Engineering have slightly high tuition fees in Oxford.
The tuition fee for courses at the University of Oxford
| | | |
| --- | --- | --- |
| Courses | Duration | Tuition fees (In rupees) |
| Medicine and Healthcare | 6 years | ₹17 Lakhs |
| MBA | 1 year – 21 months | ₹37 – ₹56Lakhs |
| Engineering | 4 years | ₹21 lakhs |
| Science | 9 months – 4 years | ₹16 – ₹36 lakhs |
| Arts | 3 – 4 years | ₹16 – ₹17 lakhs |
| Information Technology | 1 – 3 years | ₹19 – 23 lakhs |
| Management | 13 months – 3 years | ₹16 – 21 lakhs |
2. Application Fee
The application fee at the university is ₹7,169 (£75) for every course. The students must pay this in GBP (British Pound Sterling) by credit or debit card.
3. Student Visa costs
If you are planning to stay at the University of Oxford for over 6 months, you will need a student visa. The short-term visa may cost you up to ₹9,000. If you plan to live for an extended period (11 months or over), the cost for the same will be about ₹17,000.
4. Monthly costs of living
The monthly costs of rent, food, stationery, social activities, and personal items at the University of Oxford costs around ₹1,16,187.78. So, you nearly have to save around ₹5,148,845.26 (5 crores) to fund your child's Oxford dreams.
Additional read: How much do I need to save to send my child to Harvard university?
Ways to save for a child's oxford dreams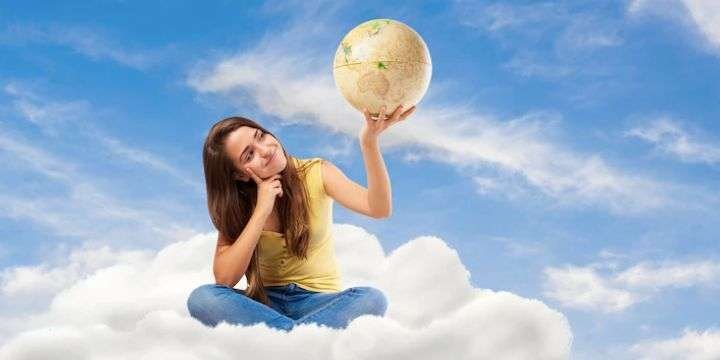 1. Tap into scholarships
There is an array of scholarships for Indian students to Study at Oxford. One can leverage a scholarship of up to £30,000 per annum. These include
Felix scholarship for Indian Students. It enables Indian students to study any undergraduate course at the University of Oxford. It covers 100% course fee and living cost grant.
Chevening Scholarships for Indian students seeking post-graduation at Oxford with good leadership skills.
Commonwealth Scholarship and Fellowship plans
Oxford and Cambridge Society of India (One can qualify for a scholarship of up to ₹4,00,000)
Oxford Weidenfeld & Hoffman Scholarship for PG programs for Indian students seeking to serve their nation.
2. Invest in 529 Fund
529 fund helps one avoid tax on additional educational expenses. One can withdraw money tax-free to cover university and vocational expenses. The fund can be used to finance Oxford studies.
Please enquire about the eligibility before leveraging it for a particular university. Using the fund, one can cover expenses like-Tuition fees, stationery, equipment, and room. It does not cover travel or basic living expenses.
3. Apply for education loans
Student loans are another alternative to cover your child's oxford degree and can be used as a last-minute resort. At Edufund, you can get easy education loans up to 1 cr for your child.
This all-digital process offers you low-interest loans with no hidden charges, fast approval, and no collateral for up to ₹75 lakhs.
4. Graduate teaching assistance program
The Graduate Teaching Assistance Program is ideal for students pursuing Doctorate or Postgraduate programs at the University of Oxford. It covers a partial tuition fee cost.
Instead, he may be paid a salary or internship for the services. It is calculated based on the hours one contributes. It helps cover the university's educational expenses.
5. Tap into the departmental concessionary fee scheme
The University of Oxford provides fee reductions for short-term courses for international students. It is for Weekly classes, Weekend events, Lecture Series, and Weekly Oxford Worldwide programs.
It ensures a 50% tuition fee reduction for low-income international guardians. One must be a full-time international student with a UK state benefit.
Consult an expert advisor to get the right plan