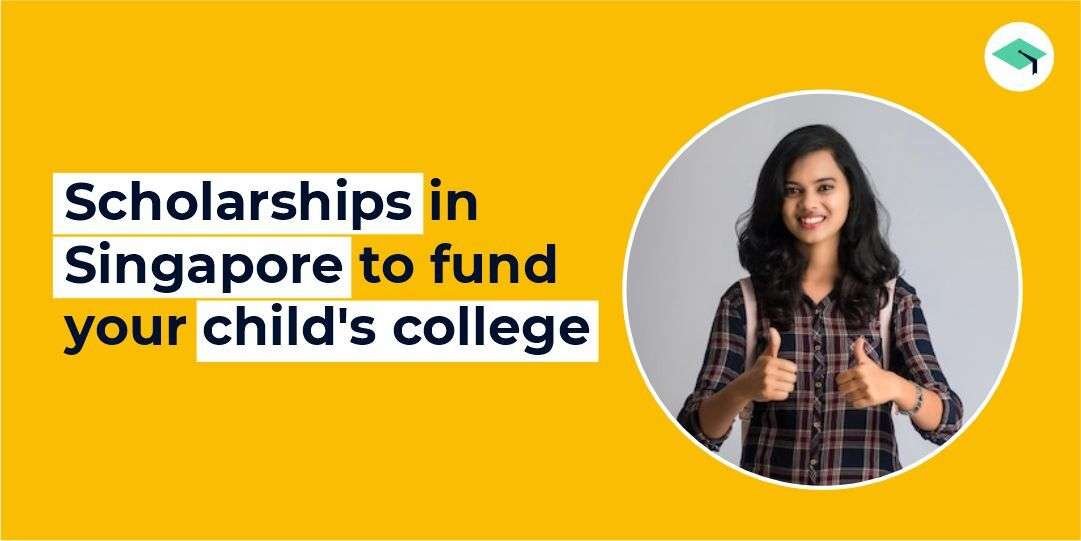 Scholarships in Singapore to fund your child's college
The city-state of Singapore is an ideal destination to pursue higher education. The state-of-the-art standards of education, a solid focus on the research base, and an exceptionally high standard of living attract students from around the world.
There are hundreds of scholarships in Singapore to fund your child's college and ensure quality education.
Why consider Singapore?
Your choice to send your child to study in Singapore will undoubtedly pay off in terms of professional growth. After graduating from one of Singapore's best institutions, it is much easier to get employment because more than 7,000 businesses are based here.
Choosing to study abroad in Singapore can lead to a promising future for more than one reason.
The strict laws create a safe environment.
Singapore Universities are best known for their excellent academic system.
Singapore offers multiculturalism and exposes you to various lifestyles.
International students from across the world come to Singapore to study, hence giving you opportunities for fruitful networking.
Universities offer scholarships in Singapore to international students to fund their education and encourage meritorious students to take up courses in the country.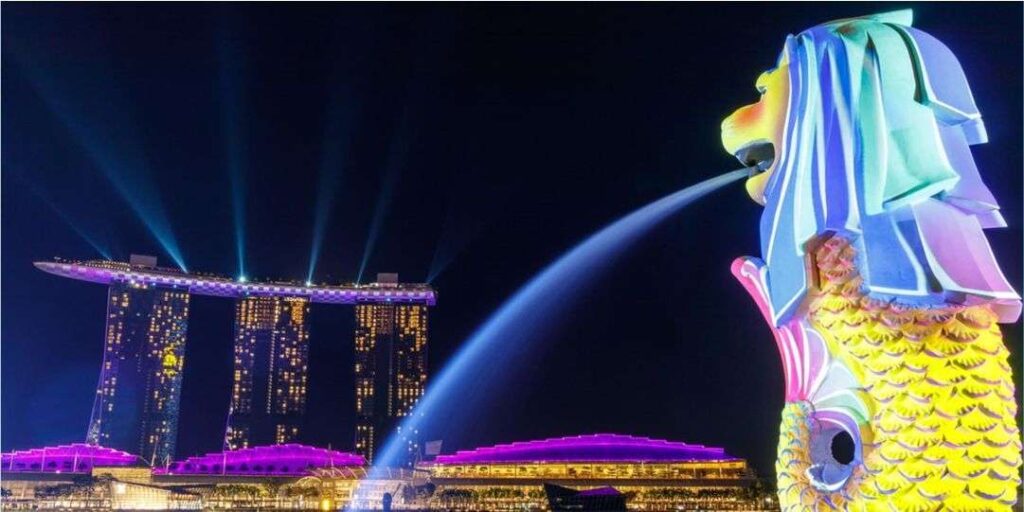 What is the cost of studying in Singapore?
The cost of studying abroad in Singapore is unquestionably high. According to the program and university choices, as well as the lifestyle, the average study cost in Singapore is on the higher side, averaging between 40 lakhs and 1 crore for the duration of the degree and the same amount for living expenses on top of it.
Finding alternative funding options, such as loans, scholarships, or financial aid, is a wise choice. Scholarships are an excellent method to lower the cost of higher education, and Singapore offers several different kinds of scholarships.
Additional read: Scholarships in Canada to fund child's college
Top scholarships in Singapore
A scholarship is a great method to reduce the costs in Singapore. This will greatly assist you in lowering your overall cost.
Multiple public, nonprofit, and private organizations fund scholarships for students to attend school in Singapore. Top awards include scholarships in Singapore for your child's higher education are:
1. SINGA – Singapore International Graduate Award
International students wanting to pursue a Ph.D. and research in Biomedical Sciences, Physical Science, Engineering & Technology, and Computing & Information Sciences will be covered for 4 years of their Ph.D.
The degree will be awarded by either the National University of Singapore (NUS), the Nanyang Technological University (NTU), the Singapore Management University (SMU), or the Singapore University of Technology and Design (SUTD).
Benefits
Monthly stipend of ₹1.1 – 1.5 lakhs.
One-time grant for airfare, maximum ₹84,951.
One-time allowance for settling in up to ₹62,297.
2. Asian Development Bank ADB – Japan Scholarship Program
International Students from countries borrowing from the ADB who want to pursue their masters in management, economics, technology and science, and other development-related fields are given these scholarships.
These students are expected to contribute to their home country's growth in terms of its economy and society. The National University of Singapore is associated with these scholarships and provides the same for 1-2 years of master's programs,
Benefits
Full tuition fees
Allowance for monthly expenses including housing.
Allowance for study materials including books.
Medical insurance
Travel expenses.
Furthermore, an exceptional allowance is provided to scholars for research and thesis preparation.
3. Commonwealth Scholarship for Integrated Science
International students belonging to the CommonWealth countries pursuing Ph.D. degrees in integrative sciences & engineering at the National University of Singapore (NUS) are eligible to apply for this scholarship.
Benefits
Monthly stipend up to 4 years of the Ph.D. duration.
Full tuition fees
Travel expenses and other allowances like study materials, computers, etc.
4. Lee Kong Chian Graduate Scholarships
International students from any nation who desire to pursue a Ph.D. at the NUS are eligible to apply for this scholarship, given that they are ready to submit an essay and a record of extracurricular activities and community services.
Benefits
Monthly stipend up to ₹2 lakhs.
Full tuition fees as well as other miscellaneous student fees.
One-time laptop allowance of a maximum of ₹85,000.
Allowance for study materials including books of up to ₹28,317.
Travel allowance of 2 return tickets up to ₹2 lakhs
5. Singapore Millennium Foundation Scholarships
International students who are interested in pursuing Engineering or conducting research at Masters and Doctoral levels are eligible to apply for this scholarship.
Benefits
Monthly stipend of ₹1.1, 1.7, and 2.8 lakhs for M.Sc., PhD., & postdoctoral training, respectively.
Travel allowance up to ₹1.7 lakhs
6. SIA Youth Scholarship
International students from India, China, and ASEAN countries, according to their academic standings, are eligible to apply for this scholarship.
The scholarship is given for a year at once, and can be renewed every year and only to students in the age group of 17 – 19 years.
Benefits
Full tuition fees and exam fees.
Living expenses.
Medical benefits.
Accident insurance
Conclusion
There are various scholarships available to international students for studying in Singapore but most of them require excellent academic standing as well as co-curricula or community service.
Your child needs to have a stunning portfolio and give good interviews to be able to get these scholarships in Singapore. Start preparing your child for a bright future!
Consult an expert advisor to get the right plan