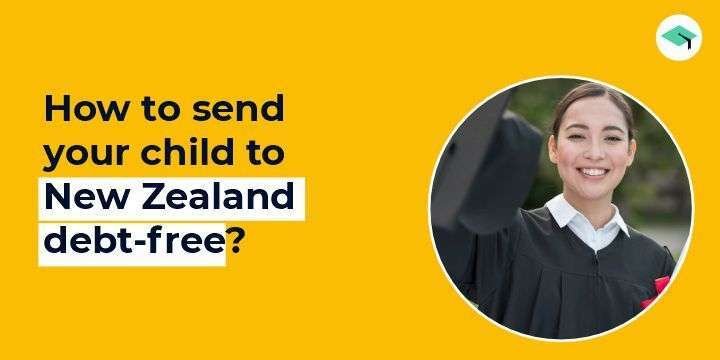 How to send your child to New Zealand debt-free?
New Zealand is a popular educational destination for studying a host of subjects from Business and Management to Tourism.
As per NZ immigration info, there are over 1 lakh international students studying in New Zealand. Yet, sending your child to a foreign country is not cheap. Here are some tips on how to send your child to New Zealand debt-free.
Why choose New Zealand for your child's higher education?
Top 8 universities rank in World University Ranking top 500;
Affordable cost of studying as compared to the US, Canada, and the UK;
It hosts a plethora of opportunities for experimental and theoretical learning;
Around 97% of students get placed right after the degree completion;
Students on scholarships may work 20 hours as a part-time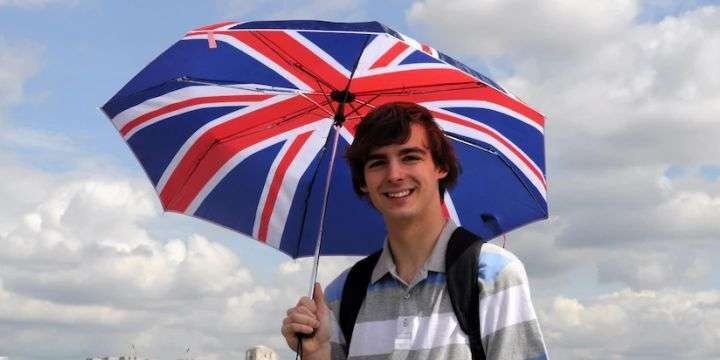 How to send your child to New Zealand?
1. Check education eligibility criteria
New Zealand requires Indian students to have the following requirements to study at their top universities:
Relevant 12th certificate / undergraduate degree from a recognized school/ university
IELTS/ TOEFL score qualifications
Statement of Purpose
GRE OR GMAT scores
Valid passport
Bank statement as proof of financial coverage
2. Apply for Student Visa
International students wishing to study in New Zealand for more than 3 months must hold a relevant VISA. Indian students can opt for Fee Paying Student VISA.
Having this VISA, an international Indian Student can learn, stay and work part-time in the country for up to 4 years.
On the flip side, students planning to land with guardians can opt for a generic Student VISA. Students must apply for the VISA 6 months earlier.
Student Visa Qualification Requirements
Valid passport, which must be valid for at least 6 months
Age – 17-25
Student Visa Application Form and Fees ( ₹14,791)
Proof of funds to cover your expenses, study, and accommodation costs
Acceptance letter from the University, your child enrolled to confirm the eligibility for the particular course
Evidence of guarantor and their relationship to the child
Evidence of tuition fee
Duly signed and attested certificates for Health and Character
IELTS Score Requirement – 6.0
3. Explore the government-funded scholarships
The primary criteria to qualify for a New Zealand scholarship is MERIT. Though, the cost of education depends on the location, course, university, and educational level.
Some universities in New Zealand consider extra-curricular activities and volunteering experience as the base for providing scholarships.
Always check the eligibility criteria before applying for New Zealand Government Scholarships. Some scholarships waive 100% of the tuition fee while others may waive a part.
Government Funded Scholarships:
NZIDRS (New Zealand International Doctoral Research Scholarship) for Ph.D. courses. (₹12,48,178.25) for living stipend
New Zealand Development Scholarships
New Zealand Commonwealth Scholarships for master's degrees and PhDs (₹1,49,827.16 as Allowance)
NZIUFS (New Zealand International Undergraduate Fees Scholarship).
Agatha Harrison Memorial Fellowship
Additional read: What is the time value of money?
i) University-funded scholarships for Indian students
Victoria Doctoral Scholarships
It is provided to all the Doctorates studying at Victoria University of Wellington ($23000 (₹11,48,827) stipend + Fees)
Bamforth Postgraduate Scholarships
Post-graduate students studying at the University of Otago are eligible for the scholarship. It waives tuition fees and provides $13000 (₹6,49,172.68.)
University of Waikato International Scholarships
The scholarship is for all Undergraduates and Postgraduate Indian Students. It waives off $5000 (₹2,49,704.09) tuition fees.
University of Auckland Doctoral Scholarships
International Students pursuing a Doctoral in the University of Auckland are eligible for it. Waives off $27,300 ((₹11,48,827) plus other compulsory costs.
ii) Studentships provided by New Zealand
This funding type is usually provided for a specific project, covering the cost of tuition fees and research material. It also offers stipends to students.
Check for the eligibility requirement from the respective university or educational institution. Universities of Auckland, Otago, and Waikato University provide such studentships to Ph.D. students.
These are some ways to help your child study in New Zealand Debt-free. Scholarships are the best way to send your child to a foreign country without any financial stress.
If you are someone who is planning to send your child to a foreign country in a few years then investing and saving early for your child's higher education is a must!
Consult an expert advisor to get the right plan